Back
Four Seasons Hotel Austin to Celebrate Global Wellness Day 2017
Fun-filled day includes yoga, kombucha, puppies, sunscreen bartenders and more
May 17, 2017,
For the third year in a row, Four Seasons Hotel Austin joins together with other Four Seasons hotels and resorts, as well as thousands of spas and health organisations worldwide, to celebrate Global Wellness Day.
Based on the simple premise of increasing global consciousness of living a better life, Global Wellness Day 2017 takes place Saturday, June 10 and will feature a variety of complimentary activities and amenities at Four Seasons Hotel Austin, including:
Yoga on the Lawn – Yoga enthusiasts will be able to greet the day with a little namaste thanks to a morning yoga session with Wanderlust Yoga. The 60-minute Vinyasa session will start at 7:00 am on the Hotel's back lawn and is limited to 30 people. Participation is complimentary, however donations benefiting Austin Pets Alive! will be accepted.
Guided Walk/Run Sponsored by lululemon – During this three-mile (4.8 kilometre) guided walk/run, locals and guests will be able to get their heart rate going while getting out on Austin's scenic Lady Bird Lake trail. Hosted in partnership with lululemon, the activity will depart from the Hotel's back lawn at 8:00 am and conclude with a short meditation cool down. Adding to the fun, the first 50 people to RSVP for the walk/run on Eventbrite will receive a complimentary lululemon water bottle.
Adopt-a-Puppy Event with Austin Humane Society – According to studies, pets are like a prescription for a happier, healthier life. With this in mind, the Hotel is teaming up with the Austin Humane Society to match adorable, adoptable puppies with their would-be owners. From 8:00 to 11:00 am, guests and locals will be able to coo over and cuddle with – plus immediately adopt – several puppies, giving them the potential for a lifelong furry friend with (health) benefits.
Mini emerginC Treatments – Visitors will be able to turn back the clock on their skin with help from emerginC, a leading anti-ageing skincare brand found in The Spa. To showcase their powerful products, Four Seasons aestheticians will be on hand to provide mini-treatments on the lawn from 8:00 to 11:00 am.
Inspiration Station – According to studies, colouring and other forms of creative expression are known to improve concentration and decrease stress. With this in mind, guests will be able to unload their stress and unleash their inner artists at a complimentary Inspiration Station – featuring Austin- and nature-themed colouring pages and crayons – on the back lawn from 9:00 am to 12:00 noon.
Buddha's Brew Kombucha Tasting – Those curious about the kombucha craze can sample three different types of the sweet tea superfood from 9:00 am to 12:00 noon on the lawn, courtesy of Austin-based Buddha's Brew Kombucha.
lululemon Trunk Show in the Lobby – The Hotel's lobby will get a stylish makeover from 9:00 am to 12:00 noon, when a lululemon pop-up shop featuring the line's latest summer apparel takes over the space.
Sunscreen Bartenders – Feeling the burn is a great exercise philosophy, but not advisable when it comes to skincare. To protect guests from harmful UV rays, Supergoop! "sunscreen bartenders" will be offering complimentary sunscreen spritzes in the Hotel's backyard from 11:00 am to 1:00 pm.
Sleep Station – A full night's rest is restorative, yet nearly a third of adults find sleep elusive. Guests staying over Global Wellness Day will find it easy to turn REM into a reality thanks to a complimentary Wind Down Station featuring tea, tea biscuits, eye masks and ear plugs from 9:00 to 11:00 pm in the Lobby.
Healthy Treats in TRIO – In addition to the downtown Austin restaurant's regular vegan menu, TRIO will feature healthy specials for lunch and dinner on Global Wellness Day.
Founded in 2011 by Belgin Aksoy, a thyroid cancer survivor from Istanbul, Global Wellness Day is intended to remind the entire world of the importance of living well, encompassing everything from exercise and beauty treatments, spiritual teachings and ways of thinking, to the harmony between body and spirit. The social movement, which is devoid of any commercial purpose, is celebrated around the world on the second Saturday of June every year.
---
---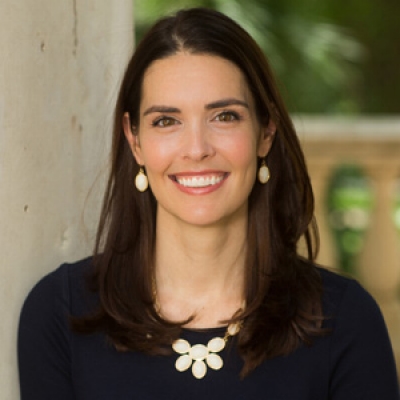 Kerri Sholly
Senior Director of Public Relations - Americas
98 San Jacinto Boulevard
Austin, Texas 78701-4039
U.S.A.
---
Four Seasons Hotel Austin
PRESS KIT

Visit Four Seasons Hotel Austin Website