Back
Four Seasons Hotel Baltimore Partners with Maryland Chapter of Cystic Fibrosis Foundation to Host 3rd Annual Passion for Food and Wine Event
The hottest charity ticket in town pairs gourmet cuisine with rare wines, specialty cocktails and unique "money can't buy" auction items
August 18, 2014,
Four Seasons Hotel Baltimore is partnering with the Maryland Chapter of the Cystic Fibrosis Foundation to host the 3rd Annual Passion for Food & Wine event on September 4, 2014. This is the second year the Hotel has hosted the area's premier culinary affair, where Baltimore's most celebrated chefs come together for an interactive dining experience in an exclusive setting to benefit the Cystic Fibrosis Foundation.
One of the most sought after tickets of the charity season, the CFF Passion for Food & Wine event features a maximum of 200 guests in the Hotel's Grand Ballroom, where they enjoy gourmet cuisine and fine wines as they bid on unique live and silent auction items to raise funds for cystic fibrosis, a life-threatening genetic disease that affects 30,000 adults and children in the United States and 70,000 people worldwide.
"With so much promising research on the horizon, it's more important than ever that we raise every dollar we can to fight cystic fibrosis and improve the lives of people with this disease," says Aris Melissaratos, Chairman, Board of Directors, CFF Maryland Chapter. "We are grateful for the outstanding support from the participating bartenders and chefs, and the generous contributions of each volunteer, guest and corporate sponsor who supports Passion for Food and Wine."
The sensory adventure begins with a cocktail reception with Baltimore's favourite bartenders, exquisite hors d'oeuvres, and a wine and food-inspired silent auction overlooking Baltimore's historic inner harbor.
Once the chef and table pairings are announced, guests are led to their chef for the evening, who prepares a five-course tasting menu reflecting their personal flair for a table of 12 guests. Each course is expertly paired with rare wines from private cellars and wineries.
After dinner, guests have an opportunity to enjoy desserts and drinks prepared by Baltimore's best pastry chefs and baristas while mingling with all of the featured chefs, sommeliers, and bartenders at the after-party. It is truly a beautiful and rare culinary experience for a great cause.
"I think most hospitality professionals would agree that our occupation offers us a distinct view on giving back to the community, since creating food and providing great service are at the core of what we do every day," says Julien Carralero, General Manager, Four Seasons Hotel Baltimore. "I believe that true hospitality extends beyond the confines of our Hotel and restaurants and into the community in which we are privileged to serve. The Cystic Fibrosis Foundation is one of a few local charities that have really captured our hearts and we're honoured to host their annual fundraiser."
Proceeds from the CFF Passion for Food & Wine event will directly benefit the Cystic Fibrosis Foundation, the world's leader in the search for a cure for cystic fibrosis. The Foundation funds more CF research than any other organization, and nearly every CF drug available today was made possible because of Foundation support. This is a historic time in the fight against cystic fibrosis. Promising therapies that treat the underlying cause of CF, rather than just the symptoms, are in late-stage clinical trials. If successful, these drugs could change the face of the disease and the prognosis of those who suffer from CF.
Participating chefs, pastry chefs, sommeliers, and bartenders include:
Bryan Voltaggio, executive chef/owner, Volt and Aggio
Sergio Vitale, executive chef/owner, Aldo's
Carlos Gomez and Daniel Alvarez, executive chef and sous chef, Apropoe's
T.R. Dyson, executive chef, Bluegrass Tavern
Brett Lockard, executive chef, Blue Hill Tavern
Matt Jaffe, executive chef, The Capital Grille
Chris Becker, corporate chef, Bagby Group, including Fleet Street Kitchen
Cyrus Keefer, executive chef, Fork & Wrench
Oliver Beckert, executive chef, Four Seasons Hotel Baltimore
Jonah Kim, Baltimore-based chef with independent project opening soon
Alex Smith, owner, Ouzo Bay
Matt Ellis, executive chef, Roy's
Kenny Hamilton, executive chef, Talara
Chad Gauss, executive chef, The Food Market
Jerry Pelligrino, executive chef, Waterfront Kitchen
Zack Mills, executive chef, Wit & Wisdom, a Tavern by Michael Mina
Spike Gjerde and Opie Crooks, executive chef and chef, Woodberry Kitchen
Angie Lee, pastry chef, Bagby Restaurant Group
Tiffany MacIssac, pastry chef, Buttercream Bakeshop
Laura Alima, pastry chef, The Charmery
Katie Boyts, pastry chef, Dooby's
Dyan Ng, pastry chef, Four Seasons Hotel Baltimore and Wit & Wisdom, a Tavern by Michael Mina
Jason Hisley, owner and executive chef, La Cakerie
Ashely Roop, pastry chef, Foreman Wolf Group
Akis Anagnostou, Ouzo Bay
Julie Dalton, lead sommelier, Wit & Wisdom, a Tavern by Michael Mina
Aaron Joseph, lead bartender, Wit & Wisdom, a Tavern by Michael Mina
Doug Atwell, lead bartender, Rye Fells Point
Ryan Sparks, lead bartender, Bookmakers Cocktail Club
Nick Jones, lead bartender, PABU San Francisco
---
---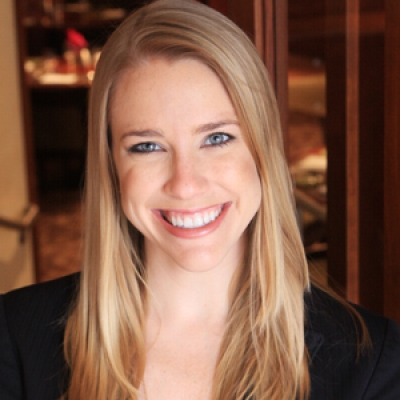 Elysia S. McEwen
Public Relations Manager
200 International Drive
Baltimore, MD 21202
U.S.A.
---
Four Seasons Hotel Baltimore
PRESS KIT

Visit Four Seasons Hotel Baltimore Website