Back
Holistic Solution to Elusive Dream of Blissful Sleep at Four Seasons Hotel Beijing
New Quiescence program of intoxicating scents, tranquil tones, heavenly bath rituals, dream diets and pillows for every posture
April 21, 2014,
Four Seasons Hotel Beijing is responding to the elusive dream of blissful sleep with an enticing new Quiescence program of intoxicating scents, tranquil tones, heavenly bath rituals, dream diets and pillows for every posture. The Chinese capital's luxury temple of style recognizes that a good night's sleep has become a precious commodity in today's hectic lifestyles.
"Quality sleep is vital to looking and feeling your best," says General Manager Sanjiv Hullagalle. "With many of our guests jet-lagged and weary from long flights and journeys to Beijing, facing a busy day ahead, Quiescence is specifically designed to help them achieve genuine, valuable rest and awake more energized."
A new signature of the world's leading luxury hotel brand, the Quiescence solution extends the elusive pursuit of rewarding sleep far beyond offering a choice of pillows – although those are also included. Rather, it embraces an eclectic range of holistic sleep products, programs and rituals developed for the ultimate, deep, restorative snooze, cultivating greater physical and emotional well-being.
Among the range of services and insights inviting guests to tailor their sleep experience, intoxicating scents can be requested from the housekeeping department. Rose fragrance is said to aid memory formation and learning during sleep, to wake up more enlightened. Jasmine increases production of the GABA neurotransmitter to help sleep more deeply and feel more alert the next day. Lavender fragrance helps people sleep soundly and awake energized; and sandalwood, used in traditional medicines for centuries for meditation, reduces anxiety to aid sleep.
Tranquil tones also help the body relax and prepare for a sound sleep, and the Hotel offers a menu of complementary ambient music from in-room IPTVs, based on the classical elements of Fire, Air, Water, and Earth. The sound of fire, a life-giving power with mystical properties, relaxes the mind and adds a spark of fire to dreams. Air is similar to the concept of qi in traditional Chinese medicine, representing the spiritual life force. The soothing sounds of running water inspire a aen-like state of "mind like water," and tracks inspired by the natural sounds and rhythms of the Earth are designed to ensure guests feel more grounded, and to hit the ground running the next day.
The quality of a night's rest, as well as energy level the next day, is largely determined by what we eat and drink before sleep, and a 15 Minutes to Sleep Menu of sleep-inducing delights, available from room service, has also been tailored with nutrition, textures and tastes to sleep more soundly.
Nothing relaxes the body and prepares you for a restful night like a soothing massage or bath, and the Spa's Bath Rituals offer a range of blissful in-room bath services. Bedtime Bliss is a candlelit experience complemented by chamomile tea and sweat treats to relieve tension; the energizing Jet Lag Reviver, complemented with green tea body scrub and sparkling mineral water, improves circulation and restores balance after a long flight; Skin Quencher is a warm fragrant bath soak including face mask, eye pads, body butter and fresh juice, revitalizing dry, dull skin; and Love Bath is a romantic bath experience for two, surrounded by roses and candlelight, complemented with Or Noir chocolates, Champagne and rose massage oil. There is even a Bubbles Galore Bath for Kids to soak in suds after a hard day of play, complemented by soothing warm milk and honey.
When guests are finally ready to hit the sack, posture during sleep can make all the difference in how one feels the next day, and the perfect pillow to suit personal preferences can also be requested, from buck wheat and hypoallergenic to foam or neck pillows. Four Seasons Hotel Beijing even advises guests on pillows depending on how they lie in bed. Sleeping on one's back aligns the head, neck and spine, preventing pain, while easing acid reflux. Because nothing is pressing against the face, it can even reduce wrinkles. The down side is back sleepers are likely to snore, so a large puffy pillow is advisable to support the head. With a thick pillow to support the head and neck, sleeping on one's side is also ideal for aligning the spine and reducing neck and back pain, while helping to stop snoring. The Hotel recommends trying it with a second, thinner pillow between the knees, to help align the knees and hips as well. Sleeping on one's stomach, meanwhile, may be ideal for easing snoring, but it is also the most likely to cause neck and back pain, as well as put undue pressure on the joints. Stomach sleepers can avoid neck and back pain by sleeping with the pillow under their abdomen and pelvis, rather than beneath the head.
---
---
Jenny Wang
Assistant Director of Public Relations
48 LiangMaQiao Road
Beijing, Chaoyang District, 100125
China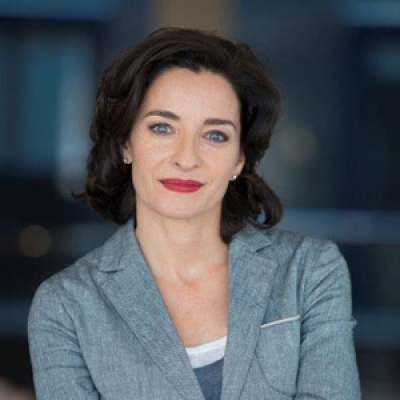 Sorya Gaulin
Director, Global Corporate Public Relations and Social Media
1165 Leslie Street
Toronto, Ontario M3C 2K8
Canada
---
Four Seasons Hotel Beijing
PRESS KIT

Visit Four Seasons Hotel Beijing Website