Back
Christmas Market Opens at Four Seasons Hotel Gresham Palace Budapest
November 3, 2015,
Four Seasons Hotel Gresham Palace Budapest celebrates this festive season with its own magical Nutcracker-themed Christmas Market and special events in the heart of the Hotel, the Zrínyi Passage, for the second time.
As visitors enter the iron gates of the Gresham Palace from the buzzing Zrínyi Street, they will find an enchanting winter escape with heartwarming Christmas melodies, exclusive Nutcracker-inspired decoration and a collection of items that cannot be found anywhere else.
From Hungarian culinary specialties to local arts and crafts, well-known luxury brands such as Neroli Perfumery, Catherine Dickens, Cinq Filles, Chrisand Design Fur Shop, Kreinbacher, EOSinE, Herendi Porcelán manufaktúra, Pécsi Kesztyű, Glas/House, Varga Crystal, Monca Details, Vitéz Kürtős and Four Seasons Spa, as well as specialties from the modern European KOLLÁZS – Brasserie & Bar.
The Christmas Market opens its gates to the public and Hotel guests from November 27 to December 27, 2015. Everyone is invited to discover a Hungarian tradition shop, drink mulled wine or simply soak up the atmosphere of the Gresham Palace Christmas Market.
Monday-Thursday, 1:00 to 8:00 pm; Friday-Sunday, 11:00 am to 9:00 pm; December 24 and 25, 10:00 am to 4:00 pm
Special events include Fashion on Thursdays, Pop on Fridays, Classical on Saturdays, and Children's Choir on Sundays.
Four Seasons Hotel Gresham Palace Festive Offers
Turkey to Go - Why Cook When You Can Call?
Order Turkey-to-Go from the kitchen of KOLLÁZS – Brasserie & Bar:
Lunch or dinner for six persons includes roasted turkey with herb stuffing, roasted sweet potatoes, mashed potatoes, green beans, brussels sprouts, carrots, cranberry sauce, gravy and pumpkin pie; oven heating tray included
Price: HUF 50,000 for 6 persons
Available: November 27, 2015 – January 1, 2016
Christmas Eve
Start to celebrate Christmas with à la carte menu choices for lunch or an elegant Festive Dinner in KOLLÁZS – Brasserie & Bar.
The delightful five-course Christmas Eve Dinner includes holiday favourites such as foie gras tarte with quince, chestnut cream soup with coquilles, lamb stuffed cabbage, pike perch with puy lentil and caramelised onion or venison duo with parsnip and pear, and bûche de Noël.
Christmas Eve Dinner will be served on December 24, 2015 from 6:00 to 10:30 pm. The Gypsy Quartet will set the tone for a merry celebration.
Four-course dinner price: HUF 25,000 per person and HUF 33,000 with wine pairing by the Hotel's Head Sommelier; plus 12 percent service charge
Christmas Day
Breakfast: Begin this special day with a Buffet Breakfast between 6:30 and 11:00 am.
Brunch: An unforgettable Christmas Day Brunch from 11:00 am to 3:00 pm entertains with live music and includes seafood, salad, soup, Kürtőskalács Chimney Cake, egg and cheese station; a carving station offering specialties such as lavender and honey roasted turkey with giblet gravy, roast prime rib, paprika-crusted filet of pike perch, tokaji sauce, a tempting kids' station and a sumptuous dessert bar.
HUF 18,000 HUF per adult including sparkling wine and soft drinks; HUF 9,000 per child (age 6-14 years); plus 12 percent service charge
Dinner: Five-course Christmas Dinner in KOLLÁZS – Brasserie & Bar with live music Gypsy Quartet entertainment from 6:00 to 10:30 pm.
Five-course dinner price: HUF 25,000 per adult (HUF 33,000 with wine pairing by our Head Sommelier); plus 12 percent service charge
New Year's Eve – Join the Circus!
Welcome the year of 2016 in style starting at 7:00 pm with a champagne reception and then an exquisite six-course New Year's Eve Dinner including crab with salmon caviar, celery and green apple; foie gras with smoked eel, pineapple and sorrel; pigeon breast with cabbage raviolo and brussels sprouts; turbot fillet with chestnut, truffle and jerusalem artichoke; veal duo with mushroom variations and baked onion; and a special surprise dessert.
Entrainment throughout the dinner: Circus Show
Dinner: HUF 80,000 per adult (HUF 103,000 with wine pairing) plus 12 percent service charge; credit card guarantees are required at time of booking for all New Year's Eve reservations
New Year's Day
KOLLÁZS – Brasserie & Bar celebrates the first day of the year with a variety of menu selections for breakfast, lunch and dinner.
New Year's Brunch price: HUF 13,000 per adult including sparkling wine and soft drinks plus 12 percent service charge; HUF 6,500 per child (age 6-14 years) plus 12 percent service charge
---
---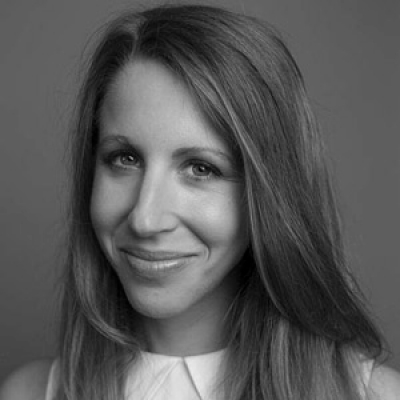 Fanni Bakos
Public Relations Manager
Széchenyi István tér 5-6
Budapest, 1051
Hungary
---
Four Seasons Hotel Gresham Palace Budapest
PRESS KIT

Visit Four Seasons Hotel Gresham Palace Budapest Website