Back
Dom Pérignon Pop-Up Champagne Bar at Grand-Hôtel du Cap-Ferrat, A Four Seasons Hotel
Grand-Hôtel du Cap-Ferrat, A Four Seasons Hotel is celebrating summer in style with the launch of an exclusive Dom Pérignon Pop Up Bar nestled in the Hotel's lush garden
July 12, 2017,
Saint-Jean Cap-Ferrat, France
Grand-Hôtel du Cap-Ferrat, A Four Seasons Hotel will be hosting all summer an exclusive pop-up bar in partnership with Dom Pérignon where Hotel guests and locals alike will be able to indulge into the most glamorous aperitif. Located in the Hotel's garden, the Dom Pérignon pop up bar will offer the choice of two Dom Pérignon vintages from 2006 and 2000, paired with a choice of accompaniment created by Chef Yoric Tièche, in an intimate and sophisticated atmosphere.
Located among the bougainvilleas, rosebays and hibiscus, the Dom Pérignon Pop Up Bar offers an ideal setting to enjoy a pre-dinner drink after a relaxing day sunbathing at the Hotel's iconic Club Dauphin. The décor is themed after Dom Pérignon's elegant black and gold colours in a chic and cosy spirit. Benches and chairs with comfortable cushions are set up in a lounge-styled atmosphere around a fountain while tables are lit by candles creating an utmost romantic feel. There, guests can sip on Champagne and taste a selection of food pairings from Executive Chef Yoric Tièche while enjoying live music entertainment.
Perfectly located in the secluded peninsula of Cap-Ferrat, the Dom Pérignon Pop Up Bar at the Grand-Hôtel du Cap-Ferrat is the ultimate summer destination to enjoy some of Dom Pérignon's most exclusive vintages: from 2006 and the Dom Pérignon P2 from 2000, both reflecting the exceptional savoir-faire of the brand.
The uniqueness of Dom Pérignon vintages lies in the way they evolve - not steadily in a linear way but through successive windows of expression. These privileged points in time are called "Plénitudes." Each vintage is created from the finest grapes grown in one single year. It requires at least eight years of elaboration in the cellars to achieve the perfect balance of Dom Pérignon. This is the secret of creation behind the "P1," the "Plénitude of harmony" while the "P2," the Second Plénitude of Dom Pérignon, is the result of 16 years of elaboration, making the spicy singularity of Dom Pérignon resound higher and clearer than ever.
To pair with these exceptional vintages, Chef Yoric Tièche has created a selection of canapés combining Provençal flavours and sea influences.
Pop-Up Dom Pérignon Champagne Bar
The Dom Pérignon Pop-Up Bar at Grand-Hôtel is open from July 15 to September 16, 2017, every Thursday, Friday, Saturday and Sunday from 6:30 pm, with live music atmosphere coming from the Grand-Hôtel's terraces. No booking required.
Glass of Dom Pérignon "P1" 2006: EUR 64 with food pairing
Glass of Dom Pérignon "P2" 2000: EUR 78 with food pairing
To enhance their gastronomic experience, guests at the Grand-Hôtel du Cap-Ferrat, A Four Seasons Hotel, may book the French Riviera Gourmet package including an aperitif at the Pop-Up Dom Pérignon Champagne Bar and a dinner at the Michelin-starred restaurant Le Cap. Reservations at + 33(0)4 93 76 50 50 or reservations.capferrat@fourseasons.com
---
---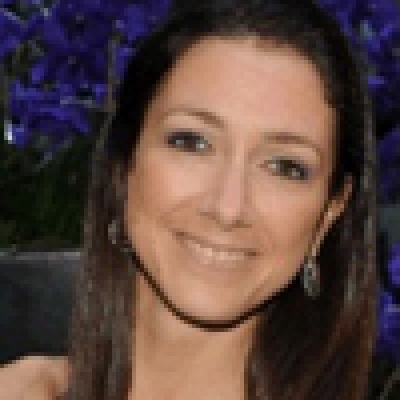 Caroline Mennetrier
Director of PR and Marketing Communication
71 Boulevard du General de Gaulle
Saint-Jean Cap-Ferrat, 06230
France
Aurore Escrihuela
Public Relations Manager
71 Boulevard du General de Gaulle
Saint-Jean Cap-Ferrat, 06230
France
---
Grand-Hôtel du Cap-Ferrat, A Four Seasons Hotel
PRESS KIT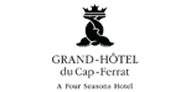 Visit Grand-Hôtel du Cap-Ferrat, A Four Seasons Hotel Website