Back
The Spa at Four Seasons Resort Chiang Mai Introduces the New Royal Collection
Inspired by ingredients and botanicals used in beauty preparations for the Siamese Court
October 30, 2013,
The Spa at Four Seasons Resort Chiang Mai introduces the Royal Collection, a selection of wellness therapies and beauty treatments based on ancient recipes and techniques handed down through the centuries. Created in conjunction with Ytsara from locally sourced natural ingredients, the treatments and products are inspired by healing methods and precious ingredients that are known for their nourishing, calming and purifying effects on the body and mind, and that are guaranteed to leave the guest feeling like royalty.
Ingredients used in the new Royal Collection treatments include:
Seven Flowers – This botanical preparation is based on a recipe that is based on ancient Thai wisdom and has been handed down through the generations. A rare blend of seven sacred fragrant flowers including lily, jasmine, champak, ylang ylang, pikul, bunnak and sarapee, the Seven Flowers powder is believed to have been used to scent the delicate skins of princesses in years gone by. Known for their unique calming, purifying and hydrating properties, these Thai flowers leave the skin soothed and beautified with an alluring glow. This recipe has been handed down to the blenders at Ytsara, who prepare the powder through a painstaking process of ancient techniques and hand-grinding. Today, Ytsara remains the only company still able to make this special blend.
Princess Dara Rasami's Rose – Grown exclusively for Four Seasons Resort Chiang Mai in the mountains of northern Thailand, the roses are blended into a special powder used in the Spa's new Royal Lanna treatment. Born in the village of Mae Rim, which is today home to Four Seasons Resort Chiang Mai, Princess Dara Rasami had a great affection for English roses, and was an honorary member of The Royal National Rose Society in Thailand, being given various rose hybrids each year. Her favourite was a large thorn-free pink rose with a soothing scent, which she named "Chulalongkorn Rose" in dedication to King Chulalongkorn of Siam. The delicate fragrance of the rose imparts a feeling of relaxation as well as offering soothing properties.
Purple Mangosteen – Known as the "Queen of Fruits," the mangosteen has a deep purple exterior, the colour of spirituality and power, and opens up to reveal a pure white fruit inside. A key ingredient in the Ytsara Rejuvenating Massage Oil, mangosteen is known for its anti-oxidant properties that help to combat the signs of ageing.
Vetiver – Throughout the past few years, His Majesty King Bhumibol Adulyadej has been encouraging the cultivation of this "miracle plant" for soil and water conservation in Thailand. Vetiver has a refreshing citrusy fragrance, and organic vetiver essential oil is used in the Ytsara Rejuvenating Massage Oil, being sourced from the Royal Project in the north of Thailand. Vetiver is known for its strengthening, aphrodisiac and pain-relieving properties.
24 Karat Gold – An item known around the world for its beauty and value, in Thai culture gold leaf is synonymous with purity and is often used in religious offerings at temples. It is also a symbolic way for Thais to show their respect to each other. The gold used in these treatments is sourced from various provinces within Thailand, and is hand-pounded to a thickness of 0.000005 of an inch with wooden mallets. Gold is also believed to have detoxifying and purifying qualities.
Thai Silk – Silk has long been a symbol of Thailand and Thai culture. King Chulalongkorn placed great focus on silk production during his reign as he was eager to ensure that the best quality silk originated in the Kingdom of Siam. The new Royal Collection treatments include a light silk caress of the skin to release tension, as well as light-touch silk glove massage and silk poultices, all of which help to release stress hormones, increase oxytocin (a hormone that promotes bonding with the self and others), and are effective in boosting the immune system.
Silk Cocoon – Rich in silk protein, silk cocoon powder is included in the new Royal Collection facial scrubs, and is effective in gently erasing impurities while nourishing the skin.
The new Royal Collection Spa treatments include the following:
Royal Lanna Signature Treatment – 150 minutes, THB 9000
The Royal Lanna Signature Treatment begins with a silk caress and silk glove massage to release tension and to prepare the body and soul for the precious Royal Exfoliation - a heavenly scented blend of the seven fragrant flowers of lily, jasmine, champak, ylang ylang, pikul, bunnak and sarapee, as well as Dara Rasami rose, mangosteen and vetiver extracts to gently exfoliate delicate skin. A nourishing fruit and rose tea wrap follows, before a gentle Orient Blend massage soothes the body with a special Rejuvenating Oil with mangosteen extract for its firming and antioxidants effects. For a final regal touch, pure gold leaf is applied to the hands and third eye.
Majestic Sa-at Tension Reliever – 120 minutes, THB 8000
Sa-at means "detoxify' in Thai, and this treatments includes a blend of precious ingredients to do just that. A Thai herbal steam and rose mist, complemented by an application of gold leaf to the third eye, arms and hands, help to eliminate internal toxins and reduce the effects of external environmental pollution. A jasmine red rice scrub follows to gently exfoliate the skin's surface, and an aromatic Rejuvenating Oil massage with mangosteen extract helps to seal the skin's pores, with the combination of fragrances detoxifying the mind as deeply as the body.
Royal Samunprai – 90 minutes, THB 5700
Let tensions drift away with this traditional Thai treatment, unchanged since the 18th century when hot poultices were administered to soldiers returning home from war with muscle aches and bruises. The treatment has been given a luxurious touch with the use of silk poultices filled with hot medicinal herbs to open the pores and soothe the muscles, releasing tensions and revitalizing the mind. An invigorating massage with rejuvenating mangosteen essential oil takes the body on a journey of complete renewal.
Regal Indulgence Facial – 90 minutes, THB 5500
Age-old royal beauty techniques combine with the benefits of effective botanical products in this facial that leaves the complexion with a regal glow. An indulgent rose and silk cocoon facial massage is followed by a rich jasmine nourishing mask to combat fine lines and dull skin. An application of pure gold leaf to the third eye and the hands feeds the skin with oxygen and adds another luxurious boost to conclude the treatment.
Prince and Princess Spa Bliss – 90 minutes, THB 4000
Turn the little ones into little princes and princesses with a soothing pure virgin coconut oil massage followed by a pampering treatment of their own choosing. The following Royal Spa treats are designed to relax and nourish young skin to leave the little ones feeling rested, glowing and pampered like royalty.
Rose Water and Milk Bath – a soothing blend to nourish young skin
Silk Touch and Gentle Rose Scrub – a gentle smoothing scrub with silk gloves and rose powder
Mini Manicure and Pedicure – for fingers and toes fit for the palace
Golden Hand and Foot Massage – an application of pure gold leaf that is absorbed into the skin through massage
Shiny Hair Treatment – for flowing locks just perfect for a little princess
The new Royal Collection treatments will be available at the Spa at Four Seasons Resort Chiang Mai from November 1, 2013. All prices are subject to applicable government tax and service charge.
---
---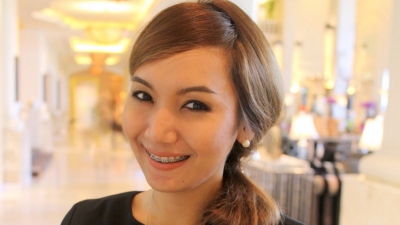 Parapa Suwannathamma
Public Relations Coordinator
Mae Rim-Samoeng Old Road,
Chiang Mai, Mae Rim 50180
Thailand
Chutimaporn Kasemsuk
Director of Public Relations
3F, 159 Rajadamri Rd.
Bangkok, 10330
Thailand
Thanyathorn Chatlaong
Social Media and Public Relations Coordinator
3F, 159 Rajadamri Rd.
Bangkok, 10330
Thailand
---
Four Seasons Resort Chiang Mai
PRESS KIT

Visit Four Seasons Resort Chiang Mai Website