Back
A Season of Reflection: Four Seasons Hotels Dubai Celebrate the Holy Month
April 11, 2017,
Four Seasons Hotels Dubai embrace the Holy Month of Ramadan with a variety of exceptional experiences. Ideal for celebrating together with families and loved ones, Iftar and Suhour will be available daily in SUQ restaurant at Four Seasons Resort Dubai at Jumeirah Beach, and for larger corporate groups looking to mark the occasion, the Dana Ballroom showcases true Arabic hospitality paired with renowned Four Seasons service. Four Seasons Hotel Dubai International Financial Centre will serve Iftar with a twist at Firebird Diner with a feast of all-American cuisine, whilst Penrose Lounge will offer a more traditional mezze spread against the backdrop of Burj Khalifa views.
The hotels will also be encouraging everyone to #MoveThisRamadan with a series of light exercise sessions in picturesque settings or to unwind and relax with massages at The Pearl Spa. The Ramadan offerings will be available from the first sighting of the moon in late May until late June 2017.
Suq Restaurant

Named after the traditional Arabian marketplace, Suq restaurant invites guests into a warm and inviting atmosphere with its Arabesque appeal, offering Iftar and Suhour daily throughout the Holy Month in a cosy lounge setting.
Iftar at Suq will leave guests captivated, not only by the place but by the plentiful and suitably lavish food, all cooked right before their eyes. Suq will welcome guests in with the warm sweet smell of freshly baked bread, and adding further to the atmosphere are the live cooking stations where guests can amble among the extensive array of cuisine, soaking in the bustle of activity and enjoying freshly prepared treats from the chefs as they present the best of traditional Iftar dishes and other global specialities.
Among the selection will be highlights such as a rainbow of different kofta servings brimming either cheese, mushroom, pistachio or eggplant, adding extra relish to the traditionally served dish. Alongside these servings will be cold mezze favourites such as watermelon carpaccio with smoked halloumi cheese as well as beetroot salad with avocado labneh foam. As well as Arabic fare there is also a wide variety of global goodies, such as freshly made sushi and sashimi, and home-made pasta dripping in a variety of sauces. There is also a live BBQ, which will be serving lamb kofta amongst other dishes. If spices are what guests are seeking there is an Indian station, serving all the favourite flavours of India such as hot tandoori dishes and vegetarian medleys. For those with a sweet tooth there is a dessert station with more than 18 different homemade ice creams and a creperie too. If guests are too full to eat in the restaurant, Suq will be serving warm patisserie delicacies from the designated cake counter, to take away too.
During Suhour, guests can select dishes from an Arabic a la carte menu and enjoy being served right to their table. The Suhour menu will include added surprises as Suq is preparing kishek manakish. Served piping hot from the stone pizza oven and oozing with black truffle and a combination of Arabic cheeses, it is sure leave a deliciously rich after taste that will warm guests palates as they bite into the light crispy dough. Daily Suhour will also include an extensive selection on shisha flavours. All will be accompanied by a selection of Arabic juices, soft drinks and freshly brewed coffee. To end on a sweet note, Arabic Chef Yahya has prepared a feast with indulgences such as osmalieh cannoli, with a light whipped date cream topped off karkade homemade ice cream.
Iftar is available daily from 6:00 to 9:00 pm from May 16 to June 24, 2017 and is priced at AED 245 per person; children up to the age of 12 years old will receive 50 percent off
Suhour is available daily from 10:00 pm to 2:00 am from May 26 to June 24, 2017, and is priced at AED 190 per person; shisha is available upon request
Dana Ballroom

For larger corporate groups looking to celebrate, the Dana Ballroom is the ideal setting for breaking the fast together. Holding up to 250 guests, the ballroom may also be split into two separate sections for more intimate celebrations, depending on the size.
Iftar will feature an extensive Arabic food buffet, inclusive of traditional Ramadan juices and Arabic coffee. Entertainment from an oud player and tabla performer, as well as Arabic coffee services, may be arranged upon request to suit all requirements.
Iftar is available in the Dana Ballroom daily from 6:00 to 9:00 pm from May 26 to June 24, 2017 and is priced at AED 210 per person; shisha is available upon request; children 0-5 years dine free, and those aged 5-12 years can receive 50 percent savings

Firebird Diner

Offering an unusual twist to traditional Iftar offerings, Firebird Diner will host an all-American feast. The concept, in keeping with customary style, will present sharing platters to be enjoyed with friends and family, chosen from a set sharing menu of gourmet interpretations of wholesome American favourites: chicken wings, rib sliders, New York-style cheesecake and more.
Iftar is available from sunset to 12:00 midnight and is priced at AED 185 per person (inclusive of soft drinks, water, tea and coffee)
Penrose Lounge

A hearty Iftar of delicious, traditional mezze will be served at Penrose Lounge. Firm favourites from the menu include the cheese rakakat, mixed grill and um ali. Enjoy the comfort and luxury of the sophisticated lounge or sit on the terrace to enjoy unrivalled views of the Burj Khalifa.
Iftar is available from sunset to 12:00 midnight and is priced at AED 185 per person (inclusive of soft drinks, water, tea and coffee)
#MoveThisRamadan

Four Seasons Hotels Dubai will encourage people to get moving this Ramadan – making the most of sunset with light exercise before Iftar. #MoveThisRamadan will invite local residents and hotel guests to take part in group walks or jogs along a picturesque route, celebrating the destinations of the Dubai properties. Join the City Striders at Four Seasons Hotel DIFC every Wednesday over Ramadan or the Beachside Strollers at Four Seasons Resort Dubai at Jumeirah Beach every Monday, with the guidance of an in-house personal trainer. The Hotels will also oofer rooftop or beachside yoga, with a focus on gentle movements and relaxation.
City Striders will be every Wednesday at 6:00 pm at Four Seasons Hotel DIFC; the meeting point will be at the front of the Hotel on ground level; complimentary offer
Beachside Strollers will be every Monday at 6:00 pm at Four Seasons Resort Dubai at Jumeirah Beach; the meeting point will be at the front of the Resort; complimentary offer
Rooftop Yoga (DIFC) and Beachside Yoga (Jumeirah Beach) will take place every Sunday at 6:00 pm over Ramadan; price is AED 75 per person
The Pearl Spa

The haven of relaxation will offer two for one on all massages. Bring friends or family members and enjoy pampering together at the Pearl Spa, away from the summer heat.
Open from 9:00 am until 10:00 pm
Offers valid from May 1 to August 31, 2017
For reservations contact +971 4 270 7777.
---
---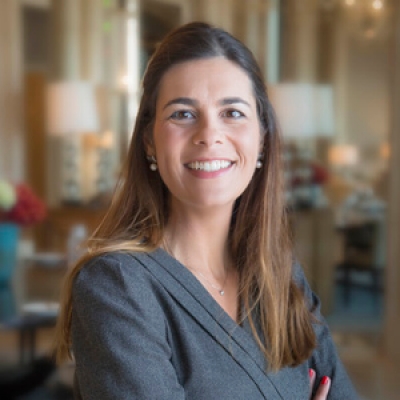 Mariana Rebelo De Sousa
Director of Public Relations
Jumeirah Beach Road, Jumeirah 2
Dubai, P.O. Box 128777
United Arab Emirates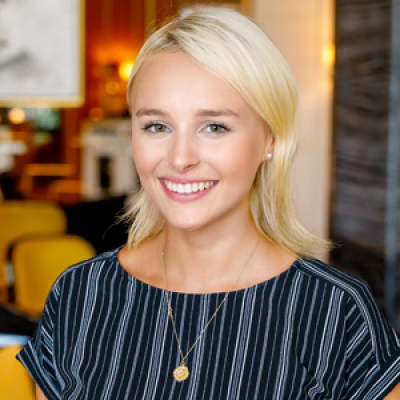 Freya Costello
Public Relations and Communications Manager
Jumeirah Beach Road, Jumeirah 2
Dubai, P.O. Box 128777
United Arab Emirates
---
Four Seasons Resort Dubai at Jumeirah Beach
PRESS KIT

Visit Four Seasons Resort Dubai at Jumeirah Beach Website
Four Seasons Hotel Dubai International Financial Centre
PRESS KIT

Visit Four Seasons Hotel Dubai International Financial Centre Website