Back
Set Sail with New Ocean Adventures at Four Seasons Resort Lanai
New water experiences, fleet to enjoy on Lanai
March 29, 2017,
Guests at Four Seasons Resort Lanai can enjoy new and enhanced ocean experiences during a visit to Lanai, Hawaii's exclusive island adventure. A range of exciting activities will be available each week aboard a new fleet including the Lanai, a newly-christened 50 foot (15 metre) sailing catamaran; the Kalulu, a 39 foot (12 metre) inflatable ribb previously used as a chase boat for the America's Cup; and Holo Kai, a 45 foot (14 metre) six-seat outrigger canoe. With one of longest stretches of coral reef in Hawaii, pristine waters home to a wide variety of sealife and mammals as well as stunning landscapes from tidepools to seaside cliffs, experiencing Lanai on and in the ocean will ensure memories and amazing photos to treasure.
Lanai Snorkel Sail
Climb aboard the Lanai for a three-hour snorkel sail and experience the very best of the gorgeous waters surrounding Hawaii's smallest inhabited island. Head over to renowned snorkel sites such as Kaunolu, on the southern shore. The heritage site on land was King Kamehameha's summer retreat and the waters a favourite fishing spot of his royal entourage. Swim along coastal reef sites teeming with brilliantly coloured fish and wildlife. Grab onto a Seadoo snorkel scooter and be propelled through the water and view the marvels of the ocean. After perusing the sealife, grab a stand up paddleboard and cruise alongside the amazing seacliffs, some of the highest in the world. Snorkel gear, wetsuit tops, SUPs and scooters are provided, and guests can rent waterproof GoPros to capture underwater memories. Enjoy a picnic lunch on board before heading back to shore.
Lanai Sunset Sail
Embark on a two-hour cruise along the scenic Lanai coastline. Sip a cocktail as the sun falls below the horizon, enjoy delicious pupus (appetisers) and perhaps even watch schools of spinner dolphins frolicking in the surf. Guests will enjoy a memorable evening whether on a romantic escape or spending time with friends and family.
Lanai Whale Watch Experience
This seasonal two-hour ocean adventure explores some of the most remote and unspoiled sites in Hawaii. Lanai is home to one of Hawaii's largest schools of spinner dolphins and offers a haven to North Pacific humpback whales from December through April. Spot these fascinating mammals during a sailing adventure from a 360-degree viewing platform, and listen through a hydrophone to hear them sing. Crew members are certified island naturalists and make each trip educational and entertaining. Get out onto the deep blue sea for a day of exploration.
Private Charters
For an unforgettable ocean adventure, board Kalulu, a 39 foot (12 metre) inflatable ribb previously used as a chase boat for the America's Cup that can reach speeds up to 50 miles (80 kilometres) per hour. Enjoy snorkeling, mammal watching, scuba, fishing, island hopping, even a surf safari for advanced surfers. The boat accommodates up to six passengers or two divers and has two comfortable couches on the stern deck and a daybed forward for an afternoon of exploration, quality and comfort on a private excursion.
SCUBA
Guests can also dive deep below the surface of Lanai's crystal blue waters with enhanced equipment and exciting new amenities. With its protected bays and coves, the island is a dream dive destination. One-tank intro and certified dives are available as upgrades on all snorkel sails. Go out on a two-tank dive to explore underwater coral grottoes, lava caves and enjoy safe encounters with tropical sea life at favorite spots like the Cathedrals, Kaunolu, Fish Rock or Menpachi Caves. Next generation diving gear includes top-rated Cobalt 2 dive computers, high-performing, lightweight Atomic T3 regulators and superior-quality wetsuits. Add in some fun with Apollo dive scooters for hands-free cruising under the sea.
Outrigger canoe experiences will debut summer 2017.
---
---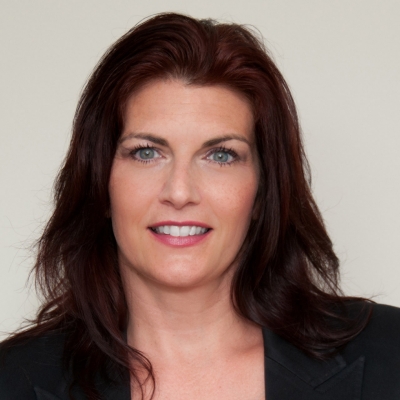 Lori Holland
Director of Public Relations
6100 Center Drive, Suite 1250
Los Angeles, CA 90045
U.S.A.
---
Four Seasons Resort Lanai
PRESS KIT

Visit Four Seasons Resort Lanai Website