Back
Lisbon: The Perfect City Break Destination, Come Rain or Shine
Experience Lisbon like a local with recommendations for spring, summer, autumn and winter from Four Seasons Hotel Ritz Lisbon. Portuguese contemporary art, a fish festival, experiencing a centuries-old tradition, a vintage shopping spree, signature cocktails with local ingredients, petiscos and more are all on the menu.
Spring
Each spring, Lisbon's first jacaranda blossom serves as a sign that a new season has arrived; the city streets are lined with beautiful purple, violet and lavender hues. Four Seasons Hotel Ritz Lisbon celebrates the occasion with a jacaranda-themed cocktail. In the months where the city flourishes into violet, it seems only fitting that the cocktails at the Ritz Bar follow suit.
Bar Manager Ricardo Felgueiras loves the colour of the jacaranda flowers. He suggests that guests gaze upon the treetops from the terrace at the Ritz Bar while sipping an LX Purple Bloom, a refreshing mix of Portuguese gin nao, St-Germain liqueur, Pêra Rocha purée, grapefruit juice and a spritz of rose water.
Peixe em Lisboa - Lisbon Fish & Flavours Festival

It is well worth planning a gastronomic city break in Lisbon for the Peixe em Lisboa - Lisbon Fish & Flavours festival, which celebrates the city's food specialty - fish from the Atlantic - in its many different preparations, recipes and forms. Live cooking demonstrations, tastings and entertainment are all part of the menu at the festival, but the chefs' stands are always the highlight.
Each year a selection of top LisbonrRestaurants and chefs including two-star Michelin Chef José Avillez from Belcanto and Mini-Bar, Kiko Martins from Cevicheria and Vitor Sobral from Tasca da Esquina, among others, are present. In the 2016 edition, Four Seasons Hotel Ritz Lisbon Executive Chef Pascal Meynard was present for the first time presenting a menu offering fish and seafood options from his beloved Atlantic Coast, which he now calls home.
Further south in the Algarve, also heralding the arrival of spring, almond blossoms bathe the land in a delicate mantle of pink and white. At the Ritz Spa, clients can enjoy a bit of Portuguese history and tradition with a signature treatment; the Portuguese Retreat, which uses only local ingredients, including Algarve almonds.
The treatment is inspired by a tale that tells the love story of King Ibn Almudium and his wife, the daughter of a great lord from the north, Gilda, during a time when Al Garb (the Algarve) still belonged to the Moors. The legend goes that despite the couple's love for one another, the princess grew sadder day by day. They consulted magicians and wise men from all over the world, but none could find a cure for her sadness, until one day when an old Nordic man told the king that Gilda was longing for the white snow-covered fields of her homeland. Immediately the king had thousands of almond trees planted in the gardens of their palace in Silves so that, when they were in blossom, the land would be covered in white petals, giving back joy to the princess. And this is why, since that long-gone spring, the Algarve relives each year the magic of the almond blossom.
The 90 minute signature treatment brings together grained almonds with locally-sourced honey, a natural skin hydrant for a suave exfoliation that will leave the skin feeling smooth and glowing. This wonderful exfoliation is followed by a full body massage, resulting in a long-lasting sensation of youth and peace that will be visible in the skin's healthy and radiant look for weeks.
Summer
Lisbon is a vibrant city of pastel-coloured buildings, terracotta rooftops, cobbled streets and endless blue and white azulejos (Portuguese tiles) that transform ordinary streets into works of art. But today the city is also full of more ephemeral creations - an extra-large chiselled face on the side of a building by renowned Portuguese artist Vhils, or his masterful collaboration with Italian artist Pixel Pancho on a wall near the Tagus river, or even a 40-foot (12 metre) drawing of Portuguese explorer Pedro Alvares Cabral by Brazilian artist Nunca, who rose to international fame when included in the landmark 2008 Street Art exhibition at Tate Modern in London.
Four Seasons Hotel Ritz Lisbon invites guests to discover Lisbon's cutting-edge street art with an exclusive tour done in partnership with Underdogs. The itinerary includes a visit to all locations where renowned artists and collectives such as Alexandre Farto (aka Vhils), PixelPancho, How & Nosm, ±MaisMenos±, Okuda and Nunca, among others, have been transforming Lisbon's landscape with their large-scale mural interventions.
This exhilarating, tailor-made street art experience is led by an art guide, and will take an average duration of four hours, whizzing guests down tree-lined Avenida da Liberdade and across the squares and traditional quarters of Alfama and Castelo São Jorge, Bairro Alto and Chiado. Guests will ride on a vintage sidecar with their driver and experience the city's unique vibrancy from the ground up. With an average of twelve glorious hours of sunshine a day in Lisbon in summer, this is the perfect time of year for art lovers to enjoy the city of seven hills' art scene on the move.
Fundão Sweet Cherry Bellini
The fundão sweet cherry is one of Portugal's most typical and well-known regional products, and the arrival of this fruit is synonymous with summer.
The Sweet Cherry Bellini at the Ritz Bar combines the bitterness of yuzu and the sweet fundão cherry with Portuguese sparkling wine, in a perfect balance of the acidity with the freshness and colour of the cherry. It's the perfect cocktail to enjoy out on the terrace in summer. This seasonal Bellini is served ice-cold on a slate, with two teeny chocolate cups filled with a tasty mixture of cherry liquor, yuzu juice and a large, succulent fundão cherry on top.
Autumn
Vindimas, the Portuguese Grape Harvest
The end of summer and beginning of fall is synonymous with harvest, and in Portugal, it's the start of the Vindimas, one of the oldest Portuguese traditions, where the grapes are harvested from the vines to produce the year's wines.
The Vindimas represent a unique time of year in Portugal, being the culmination of almost a year's work – after the pruning in January, the arms start to grow in the spring, and in the summer the grapes acquire their colour, aroma and taste. Between September and October, when the grapes mature, and thus their weight, acidity and colour present the optimal characteristics to produce wine, the Vindimas take place – the grapes are harvested and the production of the wine begins.
To immerse guests in this local, centuries-old tradition, the Concierge team at Four Seasons Hotel Ritz Lisbon has partnered with JMF, José Maria da Fonseca, who have been producing wine since 1834, to create a day-trip to their estate, where guests can follow the whole process first-hand, as well as participate in tastings and visit the family's house-museum, the most beautiful in the region. JMF's estate has more than 130 workers, produces more than 2.2 million gallons (10 million litres) of wine per year and exports 80 percent of its production to more 70 countries and manages more than 30 brands. A visit to this beautiful location is a memorable experience that will take one backstage into the culture of a seventh-generation wine-making family.
Heading back to Lisbon's buzzing Chiado district, JMF's By The Wine bar is also a fantastic place to try many of the best Portuguese wines. The 60 foot (18 metre) long counter and more than 3,000 bottles that decorate its ceiling provide the perfect ambience for what is also a great spot for some petiscos (Portuguese tapas). Among the different gastronomical options, one can enjoy Alentejo cheese, Iberian cold cuts, oysters from the Sado region, traditional Portuguese beefsteak sandwich, mussels, salmon ceviche, carpaccio and a selection of different desserts to accompany the Moscatel de Setúbal wines.
A city renowned for its seafood – and custard tarts - it is also a burgeoning foodie destination. Autumn is the perfect time to enjoy an epicure's voyage through an array of different food choices that Lisbon has to offer. The more traditional including Solar dos Presuntos serving hearty, regional food, to Ramiro, a casual, genuine Portuguese shellfish restaurant. To more contemporary gastronomic experiences be it at twor Michelin star restaurant Belcanto by star Chef José Avillez, or young Portuguese Chef Henrique Sá Pessoa's, Alma, among many others.
At Varanda at Four Seasons Hotel Ritz Lisbon, Executive chef Pascal Meynard has added his own contemporary twist to local favourite seafood dishes, which can be enjoyed à-la-carte at dinner, including a traditional cataplana.
Winter
Portuguese Contemporary Art Collection
The contemporary art collection at Four Seasons Hotel Ritz Lisbon includes dozens of works of art including magnificent tapestries, sculptures and oil paintings from some of Portugal's most renowned artists such as Almada Negreiros, Pedro Leitão and Estrela Faria among others, and which can be found in the public areas of the Hotel. Together they represent one of the largest and most important private collections of contemporary art in Portugal, and as such, the Hotel decided to develop a free i-pad app that would act as a personal art curator and tour guide to both guests and the general public.
On lazier days guests can take their i-pad in hand and download the app from the Apple App store, which will provide a fascinating historical and cultural walk through the Hotel's eclectic collection, which the whole family will enjoy. With intuitive, easy-to-use features, the contemporary art collection app boasts a number of interactive features and tools to enhance users' experience. A library of high resolution images enables art and history enthusiasts to peruse most of the Hotel's 60-piece-collection and share their favourite images via Facebook and Twitter. Each image is accompanied by descriptive text, providing a fascinating explanation of artistic intentions and historical facts as well as a brief biography of the artist. For the little ones, the app includes a fun and engaging memory game, challenging them to recall images of artwork they have spied around the Hotel.
The Portuguese capital has surprising rococo shopfronts and wonderful time warp interiors selling some of the most delightfully packaged goods. Whether looking for the perfect Christmas present or an "I was thinking of you" gift to take back home, Lisbon is filled with nostalgic gems from the 1930s, 40s and 50s.
The stylish district of Chiado - Lisbon's commercial and cultural heart - is the place to go for both contemporary and old-style shopping, casual sightseeing or to rub shoulders with elegant locals. Begin with an aromatic bica at A Brasileira, preferred haunt of intellectuals and artists (including Fernando Pessoa and Almada Negreiros) since the early nineteenth century.
In the neighbourhood you'll find traditional shops such as Pereira, for freshly ground coffee, butter cookies and chocolate coated almonds; Vista Alegre, the renowned Portuguese porcelain manufacturer with almost 200 years of history; and the historic Luvaria Ulisses. Get in line – this tiny shop is the last remaining of its kind, dedicated exclusively to the sale of handmade leather gloves. In an array of lengths, colours and materials, they are surprisingly well priced, and a perfect gift for someone special.
For vintage lovers, take a detour to A Vida Portuguesa. With its traditional gifts – some even in their original wrapping – it provides for a wide selection of local, unique products you can take back home, including candy, tea, pencils, mugs, Portuguese filigree jewelry, toothpaste, ceramics from the Bordalo Pinheiro Factory and traditional Mizette woollen blankets from Alentejo. The colourful Art Deco Claus Porto soaps are one of Oprah Winfrey's absolute favourites.
Chiado is also home to the Teatro Nacional de São Carlos (Opera House of Lisbon), Teatro São Luís and Museu do Chiado (National Museum of Contemporary Art). Keep exploring to discover a wealth of book and jewellery shops, cafés and old Portuguese tile manufacturers dotted around intriguing squares.
---
---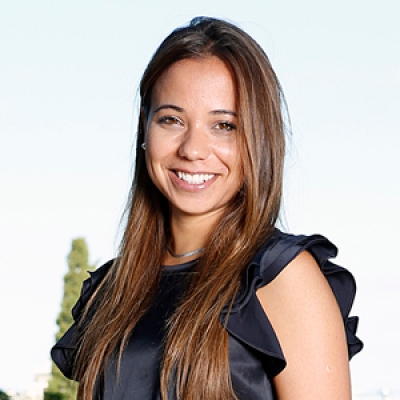 Catarina Mendonça
Social Media & Marketing Coordinator
Rua Rodrigo da Fonseca, 88
Lisboa, 1099-039
Portugal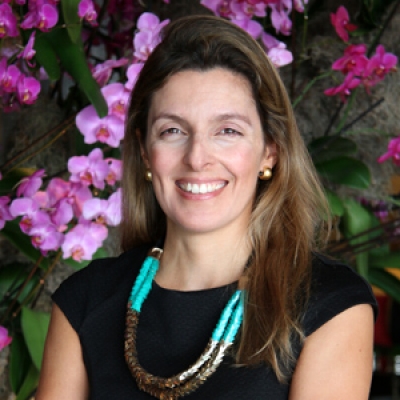 Diana Castello Branco
Public Relations and Communications Director
Rua Rodrigo da Fonseca #88
Lisbon, 1099-039
Portugal
---
Four Seasons Hotel Ritz Lisbon
PRESS KIT

Visit Four Seasons Hotel Ritz Lisbon Website