Back
CJ Hobgood and Maya Gabeira to Compete at Four Seasons Maldives Surfing Champions Trophy 2017
New additions to line-up will take on Taj Burrow August 7-13
June 8, 2017,
Maldives at Kuda Huraa, Republic of Maldives
With just two months to go until the 7th annual Four Seasons Maldives Surfing Champions Trophy, news of the next two competitors in the line-up has broken: CJ Hobgood (USA) and Maya Gabeira (BRA) will be taking on defending champion, Taj Burrow (AUS). The build-up to the world's most luxurious surfing contest has just gone aerial. On hearing this year's competition list – and in typical jovial style – Burrow commented: "Sick, this is going to be so much fun!"
Event co-ordinator Mark Winson of Tropicsurf comments, "Once again, it's exciting to watch the line-up unfold. First we have Burrow, in sync with his boards at Sultans and back for more; then you add an all-conditions pro like Hobgood and a fearless competitor like Gabeira - it's entertainment plus! It's the different competition categories and diverse surfing styles that makes this contest so exciting to watch – and so unpredictable to call."
Introducing the next two competitors:
CJ Hobgood
Florida-native Hobgood first took to the waves aged five with his twin brother Damien; he won the Eastern Surfing Association Championships menehune division aged ten in 1991; and enjoyed a good long run at the top of the national amateur ranks before turning pro and qualifying for the world championship tour in 1998. A tenacious goofyfooter with a wide stance, splayed arms and raised head and chin style, Hobgood was revered as an all-conditions pro, equally adept as a small-wave, creative aerial technician and fearless big-wave tuberider. Rookie of the year (pro tour 1999 season, ranked 18) and "Breakthrough Surfer of the Year" (Surfer Magazine Readers Poll Awards 2000, ranked 7), Hobgood's championship season (2001) was a bittersweet one: he was only able to compete in five of the tour's eight events.
Commenting on the competition Hobgood said, "My wife and I are such huge fans of the Champions Trophy. We've always watched and dreamed of going. The event last year was one of the best I've seen with Taj taking the win over Shane Dorian. I'm hoping to add to the excitement and ultimately have the trip of a lifetime, with my wife, in Four Seasons paradise."
Maya Gabeira
Multiple Big Wave champion – coined "Super Woman of Big-Wave Surfing" by the Los Angeles Times – Gabeira was born and raised in Rio de Jeneiro, Brazil. A relatively latecomer to the sport, she started surfing aged 14 and moved to Hawaii aged 17. A courageous – and some would argue indestructible – goofyfooter, Gabeira gained a reputation for taking on towering waves at infamously heavy-water breaks around the world. In 2007 she won the Billabong XXL Best Girls Performance Award, and held the title for a record four consecutive years. In 2009 she was awarded Best Female Action Sports Athlete by ESPY. That same year she went down in the history books, surfing the biggest wave ever by a female: 14 metre / 46 foot wave at Dungeons, South Africa.
Gabeira shares, "I can't wait to surf the Maldives for my first time and enjoy a week in paradise. I am super honoured to compete and watch some of my heroes surfing live while sharing the line-up with them."
About Four Seasons Maldives Surfing Champions Trophy

Unique in many ways, the Champions Trophy determines a surfer's heat time based on their age and tests skill across three different divisions: single-fin, twin-fin, and triple-fin thruster. Places are granted by invitation-only to just six world champions in a battle for inner-circle kudos and the USD 25,000 prize winnings.
The Surfing Champions Trophy is hosted onboard Four Seasons Explorer – the Maldives' ultimate surf vessel. Fans can get up close to the action with onboard VIP passes, while the surf tour experience continues with shoulder-rubbing events back at Four Seasons Resort Maldives at Kuda Huraa, which plays host to the contest's competitors, judges and Tropicsurf partners (the pros behind the Resort's surf operation).
Experience the surf tour lifestyle with the Surf, Spa & Save package: Save 15% on room rates, benefit from a host of added extras and rub shoulders with surfing legends. Join in on all the action at "the world's most luxurious surf event," Four Seasons Maldives 7th annual Surfing Champions Trophy from August 7 to 13, 2017.
Included in this package:
15% savings on published room rate
One 60-minute spa treatment
Day passes to view the competition from Four Seasons Explorer (individual tickets to single, double, triple fin and Grand Finale)
VIP tour cocktails – nightly cocktail hour with the six Surfing Champions contestants throughout the week of the competition
Minimum stay of four nights. Package inclusions are based on a four-night stay.
Limited day passes will be available (at a fee) for non-package guests and members of the public wishing to view the event from Four Seasons Explorer. Call + 960 66 00 888 for enquiries and rates.
---
---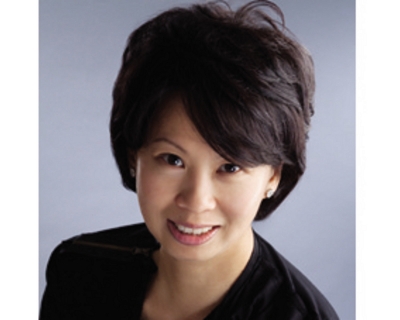 Juliana Ang
Director of Public Relations
Tourism Court, #04-00, 1 Orchard Spring Lane
Singapore,
247729
---
Four Seasons Resort Maldives at Kuda Huraa
PRESS KIT

Visit Four Seasons Resort Maldives at Kuda Huraa Website