Back
New 2018 World of Adventures Private Jet Experience to Include Four Seasons Resort Marrakech
Guests to tour multiple continents over three immersive weeks, including three days in Marrakech
July 25, 2017,
Guests on the just-announced World of Adventures trip on the Four Seasons Private Jet can look forward to an exciting itinerary that includes a stop at Four Seasons Resort Marrakech. This new and extraordinary journey will take place from October 19 to November 11, 2018, stopping in Marrakech from November 1 to 4.
While in Marrakech, Four Seasons Private Jet guests will explore the UNESCO listed heritage sites of the imperial city, from discovering the exotic Jemaa el-Fna square filled with snake charmers, entertainers, shops and food stalls to strolling in the atmospheric Medina souks with a private guide and shop artisan goods or Berber carpets. Guests looking for a quiet contrast to the frenetic pace of the Medina can wander through the famous Majorelle Garden, beautifully restored by French fashion designer Yves Saint Laurent.
Others captivating options take guests into the Atlas Mountains for a traditional lunch with a Berber family, or over the scenic palm grove for an unforgettable hot air balloon ride at sunrise.
"We look forward to welcoming Four Seasons Private Jet guests to the Red City and introducing them to all its charms," says General Manager Blaise Montandon.
About the NEW World of Adventures Private Jet Itinerary
October 19 – November 11, 2018
Seattle – Kyoto – Bali – Seychelles – Rwanda – Marrakech – Bogota – Galápagos Islands – Orlando
World of Adventures guests board the Four Seasons Private Jet in Seattle, bound for Kyoto. There they will visit Kikaku-ji, Kyoto's famed bamboo jungle; study samurai sword-fighting and historic artwork in equal measure; and enjoy a sumptuous private dinner at Kenninji Temple, the most ancient Zen temple in Kyoto.
Next, it's on to explore the azure waters of Bali, then the pristine beaches and lush jungles of the Seychelles before continuing westward. In the verdant mountains of Rwanda's Volcanoes National Park, guests will follow in the footsteps of Dian Fossey's famous studies of mountain gorillas as they trek with an expert naturalist guide by day and relax in one of the park's acclaimed lodges in the evening. Before leaving Africa, Private Jet guests stop in Marrakech for private shopping excursions, a day in the Atlas Mountains with a Berber family, and an afternoon in the magical Majorelle Garden.
The World of Adventures journey continues on to Bogota, Colombia's sophisticated capital of art, design and gastronomy. Then, in another itinerary highlight, guests will embark on a bespoke cruise through the Galápagos Islands, where they will swim alongside sea lions in Gardner Bay; snorkel with manta rays; and photograph the rich and rare assortment of seabirds that make the Galápagos their home. Finally, adventure's end comes in Orlando.
Journey Aboard the Four Seasons Private Jet
The Four Seasons Private Jet takes travellers on a global exploration of carefully curated experiences, creating lasting memories in the world's most prized destinations. The 2017 International Intrigue itinerary this September has sold out, and bookings for 2018's Timeless Encounters and International Intrigue (which also includes Marrakech) are moving quickly, which prompted Four Seasons to add a third 2018 itinerary in World of Adventures.
Timeless Encounters and International Intrigue begin at USD 135,000, based on double occupancy. World of Adventures begins at USD 138,000, also based on double occupancy.
Each journey includes air travel aboard the Four Seasons Private Jet, ground transportation, planned excursions, all meals and beverages throughout the trip, and luxurious accommodations at Four Seasons hotels and resorts. At two remote destinations during the World of Adventures experience, guests will stay at accommodations carefully selected by Four Seasons.
Visit fourseasons.com/privatejet and follow the #FSJet hashtag on Twitter and Instagram for the latest news and to continue exploring the Four Seasons Private Jet. To see a video of long-time travel journalist Laura Begley Bloom's recent experience on theFour Seasons Private Jet, click here.
---
---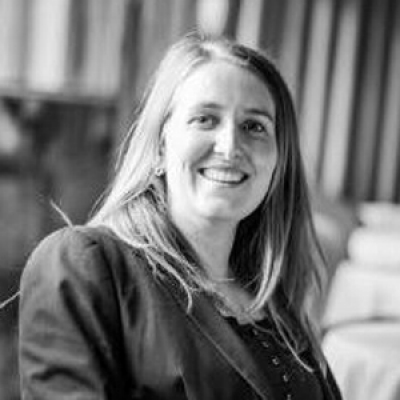 Virginie Vaillant
Public Relations Manager
1 Boulevard de la Menara
Marrakech, 40 000
Morocco
---
Four Seasons Resort Marrakech
PRESS KIT

Visit Four Seasons Resort Marrakech Website