Back
Feel the Rhythm of the Ravanne
The Sega dance is a living symbol of the island of Mauritius, embodying the country's passion for music, colour and celebration. In addition to vocals, each performance is accompanied by local drums, one of which is the
ravanne
– a tambourine shaped drum that varies in size according to the pitch required. This drum is still made by hand using traditional techniques, which guests of
Four Seasons
Resort Mauritius are invited to learn in the Resort's Ravanne Rhythm experience.
Beginning with a trip to cut fresh cut sugar cane from the local fields, guests will discover how this essential crop is used as a fuel for the bonfire that is used in the making of the ravanne, while also sampling a fresh sugar cane cocktail. With drinks in hand, guests are joined by a professional ravanne maker to demonstrate how the skin of the drum is fixed to the frame by small nails. Children taking part in the experience also have the opportunity to paint the skin of the drum in their chosen design. Then once the ravanne is complete, the rhythm lesson begins!
Vibrantly coloured Sega outfits are provided to the children and a class of not just percussion, but also Sega dancing will follow, in which the family are joined by Sega dancing enthusiasts from the staff. Once guests have mastered the ravanne rhythm, the drum is theirs to take home, although they may choose to continue playing it that evening when they return to
Bambou
for the restaurant's Zilwa Night, where a professional performance of the Sega will take place.
---
---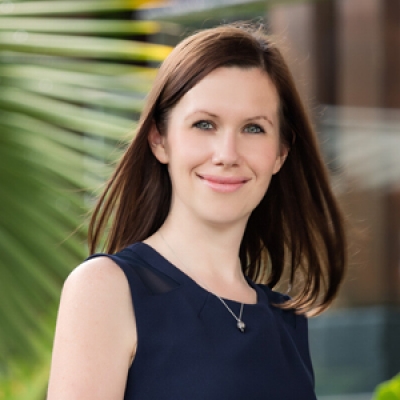 Debbie Williams
Director of Public Relations and Communications

Beau Champ,
Mauritius
---
Four Seasons Resort Mauritius at Anahita
PRESS KIT

Visit Four Seasons Resort Mauritius at Anahita Website