Back
Four Seasons Hotel Madrid to Revitalize Historic and Culturally Significant Buildings with Luxury Mixed-Use Development.
Partnership with Grupo Villar Mir's Inmobiliaria Espacio and Grupo OHL to develop first Four Seasons in Spain.
March 4, 2013,
The portfolio of
Four Seasons
hotels set in historic buildings in Europe's most important cities is expanding again with the development of the Canalejas Project in Madrid, Spain. With a planned opening within the next four years, the Hotel will be the company's first in Spain.
"As Four Seasons continues its expansion into the world's most desirable destinations, Madrid has long been on our wish list," says Scott Woroch, executive vice president worldwide development for Four Seasons Hotels and Resorts. "With a proven track record of development success, operational excellence, and a strong capital base, the team of Grupo Villar Mir, Grupo OHL and Four Seasons is uniquely placed to create a spectacular property in Madrid. The confluence of strong partners with these grand buildings is without a doubt one of the finest opportunities for both Madrid and Four Seasons to attract international guests and provide them with an authentic experience."
The new Four Seasons will be housed in the series of heritage buildings comprising the Canalejas complex, adjacent to the Puerta del Sol and an easy walk to Madrid's major landmarks and city centre. The buildings include frontages on Alcalá Street, Sevilla Street, Canalejas Square and Carrera de San Jerónimo.
Following careful repairs, sensitive restoration and modern renovations, Four Seasons Hotel Madrid will be a social and business centre, a gathering place for Madrilenos and international visitors alike. The multi-use complex will include the 215-room Four Seasons Hotel Madrid, luxury residences also managed by Four Seasons, an exclusive shopping centre, and a 500-space parking garage. Following the planning process, construction is projected to begin at the end of 2013.
"The introduction of the world's most prestigious hotel brand reinforces Madrid's position as a venue for major international events," said Juan-Miguel Villar Mir, head of Grupo Villar Mir, which through its subsidiaries Inmobiliaria Espacio and Grupo OHL is investing EUR 500 million in the project. "Further, the development project will contribute significantly to the reactivation of the local labour market, generating 4,800 jobs, including 1,800 during the construction stage and 3,000 direct and indirect permanent jobs."
About Four Seasons Historic Hotels
The Four Seasons collection of unique and architecturally important heritage hotels in Europe includes buildings whose origins range from the 15th to the early 20th centuries. These include Four Seasons Hotel Firenze, sensitively adapted over ten years from two Renaissance palaces and set in an idyllic 11-acre (4.5 hectare) garden; Four Seasons Hotel Gresham Palace, an Art Nouveau landmark in the remarkable city of Budapest; Four Seasons Hotel Istanbul at Sultanahmet, housed in a century-old neo-Classical prison; Four Seasons Hotel Istanbul at the Bosphorus, transformed from a 19th century former Ottoman palace; Four Seasons Hotel Milano, developed from a 15th century convent; and the legendary Four Seasons Hotel George V Paris, an eight story landmark built in 1928. Set to open in 2013, Four Seasons Hotel Lion Palace St. Petersburg is a fully restored 19th century palace designed by the same architect as and located next to St. Isaac's Cathedral, and named for the two stone lions immortalized in Alexander Pushkin's The Bronze Horseman that guard the entrance to this day.
Grupo Villar Mir is one of the largest privately-owned Spanish industrial groups, with a very important international presence and a diversified activity portfolio. Founded in 1987, it is present in 40 countries in five continents. In only 25 years, its activity portfolio has increased to include construction, transport infrastructure concessions, real estate development, electrometallurgy, energy, fertilizers, and services sectors. In the tourist sector, and through OHL Desarrollos, a division of Grupo OHL, it develops the Mayakoba luxury resort in the Mayan Riviera in Mexico, with the participation of major hotel groups such as Fairmont, Banyan Tree, Rosewood and Hyatt.
In Mayakoba, El Camaleón golf course, designed by Greg Norman, hosts the only PGA official tournament outside the US and Canada. The Mayakoba resort has been awarded by the World Tourism Organization and the Rainforest Alliance with their highest distinctions, Ulysses and Sustainable Standard-Setter respectively, for its strong commitment to sustainability.
---
---
Rozvita Gabric
1165 Leslie Street
Toronto, ON M3C 2K8
Canada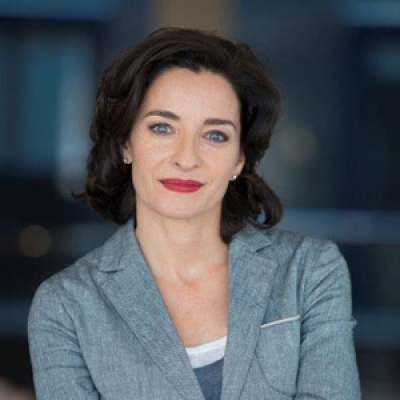 Sorya Gaulin
Director, Global Corporate Public Relations and Social Media
1165 Leslie Street
Toronto, Ontario M3C 2K8
U.S.A.
---