Back
Worldwide Leader in Luxury Hospitality Four Seasons Enters North India Through a Project by The 3C Company
Four Seasons Hotels and Resorts enters Delhi NCR
Strategic alliance between Four Seasons and The 3C Company
North India's premier luxury hotel and private residences – Four Seasons Hotel and Private Residences Delhi NCR at Delhi One – a mixed land development of The 3C Company
Project funded by Red Fort Capital
November 6, 2013,
The 3C Company has aligned with Four Seasons Hotels and Resorts, the world's leading luxury hospitality company, to present Northern India's first Four Seasons Hotel and Private Residences. The strategic partnership between the two companies was sealed with an exclusive agreement for 25 years, thus ensuring that this would be the only Four Seasons Hotel and Private Residences in Delhi NCR for the agreed term. The 3C Company along with Four Seasons Hotels and Resorts and Red Fort Capital today unveiled Four Seasons Private Residences Delhi NCR.
Present at the unveiling, Chris Hart, President, Hotel Operations, Asia-Pacific at Four Seasons Hotel and Resorts, said, "India represents huge growth potential for Four Seasons as we expand our portfolio in the region. Delhi One is the result of a winning combination: a prime location and strong partnership with 3C, a company who shares our vision for success. This is a remarkable project, one that that draws inspiration from Delhi's rich heritage and bright future and will transform the face of luxury hospitality in this city, setting a new standard of excellence for luxury travel and private residences."
Inspired by the elements of nature, Four Seasons Private Residences Delhi NCR will be the crown jewel of Delhi One, the first truly integrated ultra luxury development in Delhi NCR by The 3C Company. Sprawled across 12.5 acres (5 hectares), this visionary project features Four Seasons Hotel Delhi NCR, three adjoining towers of Four Seasons Private Residences connected to the Hotel via a sky bridge, five commercial office towers as well as luxury retail, high end restaurants and cafes, creating a new focal point for the city's elite. A vibrant pedestrian-friendly estate with all parking underground, Delhi One is a result of years of pioneering work by The 3C Company, who have been awarded for their landmark green buildings in Delhi NCR. The project is designed to the strictest guidelines – aiming for IGBC LEED Gold certification. Located on the edge of Delhi, adjacent to the DND flyway between Delhi and Noida, Delhi One will have all it takes to offer the ideal backdrop for an iconic landmark. The project allows convenient access from central business districts of Delhi and is just 15 minutes' drive from Connaught Place.
Speaking during the event, Vidur Bharadwaj, Director, The 3C Company, said, "Delhi One is a unique project in all aspects and destined to become a one stop destination for both international travellers and the local elite. Our association with Four Seasons Hotels and Resorts through Delhi One marks a big milestone in our endeavours to offer only the best product to our customers. Four Seasons, the world leader in luxury hospitality, served our purpose best in offering a bespoke lifestyle for city's elite and delighting them with a rich and rewarding experience like never before."

Conceived by world renowned architectural firm Woods Bagot with interiors designed by Yabu Pushelberg, these ultra premium apartments come fully furnished in the hues of style and luxury seen the world over. Four Seasons Private Residences Delhi NCR will provide exemplary service in the lap of luxury. Each of these exclusively crafted units redefine the pleasure of owning a piece of history and heritage. With just two units per floor, the expansive four bedroom suites with an area of 7,500 square feet (697 square metres) and floor to floor height of four metres (13 feet) will feature the best in class. Priced at INR 18 Crore, the interior decor themes of the residences are inspired by three of the world's most distinctive destinations: London Décor – with a style of royal splendour; Carmel-by-the-Sea, California – with a style that is light and refreshing; and Manhattan - with a touch of glamour and fantasy. Designed with double height deck area/balconies to enjoy unparalleled views of the surroundings, these centrally air-conditioned apartments come with accent lighting, fitting and fixtures from Laufen and Gessi and state-of-the-art Miele kitchen appliances.
In addition to full access to Four Seasons Hotel at Delhi One, the Private Residences will offer exclusive facilities, including: housekeeping staff by Four Seasons, 24-hour concierge services, personal laundry and dry cleaning, in unit dining and catering, refuse collection, transport services, valet parking and more. The world class amenities include a state-of-the-art health studio with high-tech equipment and staffed by expert fitness trainers, a temperature controlled swimming pool, sky bar lounge, private dining area for 100 guests, spacious deck presenting the spectacular view of city skyline and the Yamuna riverfront, and a helipad atop one of the residential towers providing easy access for private air travel. Each of the three towers at Four Seasons Private Residences at Delhi One will feature its own spacious lobby with front desk and security staff. There will be six elevators per tower connecting the underground parking. The exclusive resident-only amenities span more than 25,000 square feet (2,300 square metres) across three towers.
Funding partners Red Fort Capital are proud to be a part of this landmark development. Present at the occasion Subhash Bedi, Managing Director Red Fort Capital said, "We are extremely happy to be associated with The 3C Company yet again for their most prestigious project in North India – Delhi One. This project perfectly fits our investment strategy in Delhi NCR. The 3C Company is well established and we have the highest confidence in their capability to deliver world class project. All of us at Red Ford Capital are proud to play a part in creating what will be one of the most impactful and iconic developments in India."
About The 3C Company
Promoted by Nirmal Singh, Surpreet Suri and Vidur Bharadwaj, The 3C Company designs and develops real estate that adds genuine value to the lives of people and the community – creating meaningful architecture that is minimally invasive upon the environment. The company aims towards creating sustainable habitats and work places that are energy efficient and environmentally friendly. To do so, the company focuses on the values in its motto: "Create, Care and Conserve." From short listing a location to selecting construction materials and processes, 3C adheres to the strictest guidelines for environment friendly buildings. It is not a surprise, therefore, that 3C is the only company in the Asia-Pacific region to have been credited with three Platinum-rated and four Gold-rated, LEED-certified green buildings.
The 3C Company has efficiently delivered over 14 million square feet (more than 1.2 million square metres) of built space. The company is currently developing approximately 33.6 million square feet (more than 3.1 million square metres), and has several high-end projects in the pipeline. Behind it all is 3C's motivated staff of 900 professionals and a team of associates, consultants and specialists from around the world.
About the Red Fort Capital
Red Fort Capital is a leading private equity firm with more than USD 1 billion under management. Red Fort has a development track record exceeding 300 million square feet (27.8 million square metres) of real estate projects. PERE magazine ranked Red Fort Capital as a "Top Ten Emerging Manager" worldwide in 2008.The firm's institutional investors includes sovereign wealth funds, global investment managers, insurance companies and pension plans. The firm has leadership experience with firms including L&T, DLF, General Electric, JP Morgan, Punj Lloyd, Ernst & Young.
Red Fort Capital's management team and advisors have more than 215 years of professional experience in India and globally within the real estate, infrastructure, private equity, venture capital, asset management, investment banking, investment advisory and Fortune 100 sectors.The firm has invested in more than 20 projects in India with 60 million square feet (5.6 million square metres) under development. Some of the projects include Delhi Heights – the largest gated residential development in Central Delhi spread over 38 acres (15 hectares); Bay One – 1.2 million square feet (111,500 square metres) of seafront residential development in Prabhadevi Mumbai; and Red Fort Capital Parsvnath Towers – largest Grade A Commercial development in CBD, New Delhi.
---
---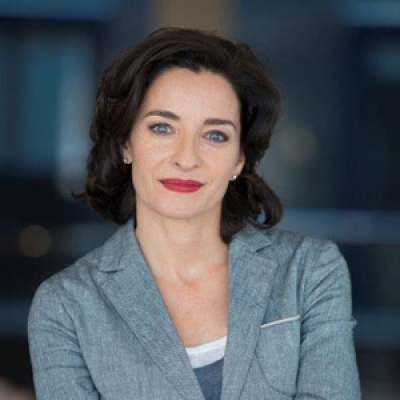 Sorya Gaulin
Director, Global Corporate Public Relations and Social Media
1165 Leslie Street
Toronto, Ontario M3C 2K8
U.S.A.
---