Back
Four Seasons Food Truck Kicks Off Tour Down America's East Coast
Chefs from Boston to Miami showcase street-food menus on second annual journey
September 15, 2014,
Four Seasons is launching its second Food Truck tour, making stops in nine cities as it travels down the Eastern Seaboard of the US from Boston to Miami. In each destination, the local Four Seasons culinary team will play host on the truck, serving up exclusive menus and culinary experiences to the local community and hotel guests, ranging from intimate farm dinners to charity events in partnership with local universities.
"After a great run down the West Coast last year, we are thrilled to kick off our East Coast tour," says Guy Rigby, Vice President of Food and Beverage, Americas. "The food truck concept allows us to pair our commitment to innovation and quality with a dynamic setting that provides Four Seasons chefs an opportunity to share their creativity, craft and passion for food with the local community."
The truck will spend up to six days in each destination on the tour, making stops at key landmarks and attending events including Philadelphia's LOVE Park, Piedmont Park Farmers Market in Atlanta and the Food Truck Roundup in Wynwood, Miami. In New York, the Food Truck will spend a day outside the iconic Kleinfeld Bridal giving away miniature wedding cakes.
Street-food menus created by local Four Seasons chefs will vary from city to city, and dishes range from classic regional specialties to chefs' innovative creations. Lobster rolls headline the menu in Boston, while pastrami sliders in New York City celebrate the traditional deli sandwich. Farther south, the team from Four Seasons Hotel Atlanta will offer a variety of Southern-inspired summer favourites such as a boiled p-nuts, a Savannah crab cake sandwich with Old Bay remoulade, and pumpkin moon pies. All items are priced at USD 10.00 and under.
Beyond providing diverse culinary experiences, the Food Truck is a charitable endeavour. A portion of Food Truck revenue from each participating hotel will be donated to a local charity in each market. Charitable causes include breast cancer awareness, foster care, education, and paediatric oncology research.
The complete schedule of 2014 tour dates is as follows:
September 15-20: Boston, Massachusetts
September 22-27: Philadelphia, Pennsylvania
September 29 – October 4: New York, New York
October 6-11: Baltimore, Maryland
October 13-18: Washington, DC
October 20-25: Atlanta, Georgia
October 27-28: Orlando, Florida
October 30 – November 4: Palm Beach, Florida
November 6-11: Miami, Florida
In addition to the savoury delights available on the road, participating hotels are spotlighting unique beverage creations from the following brands: Bacardi Superior Rum, BOMBAY SAPPHIRE® Gin, Cointreau Orange Liqueur, elit by Stolichnaya, The Macallan Scotch Whisky, Patrón Tequila, and Cambria Estate Winery Katherine's Vineyard Chardonnay. Additional supporters of the tour include evian/Badoit Waters, Red Bull Energy Drinks, Coca-Cola, Caffè Umbria Artisan Coffee Roaster, Rishi Organic Teas, FeverTree Beverages, PSAV, OpenTable, and IHS.
Follow the Four Seasons Food Truck on Taste by Four Seasons showcasing highlights from the nine featured destinations and street food–inspired recipes from Four Seasons chefs. For an interactive tour map and other delicious details, visit Four Seasons Magazine or follow the hashtag #FSFoodTruck on Twitter and Instagram.
Pictured above: Four Seasons Food Truck, plus selections from Four Seasons Hotel Boston, Four Seasons Hotel Philadelphia, Four Seasons Hotel New York, Four Seasons Hotel Baltimore and Four Seasons Hotel Atlanta

---
---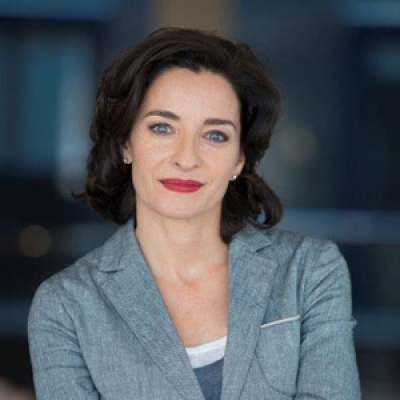 Sorya Gaulin
Director, Global Corporate Public Relations and Social Media
1165 Leslie Street
Toronto, Ontario M3C 2K8
Canada
---