Back
Four Seasons Hotels and Resorts zum "Great Place to Work Legend" gekürt – Die Auszeichnung honoriert 20 Jahre in Folge auf Fortune Liste der "100 Best Companies to Work For"
Mitarbeiter würdigen Four Seasons als "employer of choice" zum 20. Jahr in Folge
March 9, 2017,
Four Seasons Hotels and Resorts, das weltweit führende Luxusunternehmen, ist zum 20. Mal in Folge von seinen Mitarbeitern auf die Fortune-Liste der "100 Best Companies to Work For" gewählt worden.
Four Seasons rangiert auf Platz 79 der Liste, die auf Bewertungen der Mitarbeiter basiert. Diese bewerten ihre Arbeitsplatzkultur, einschließlich ihres Empfindens von Stolz am Arbeitsplatz, das Vertrauensniveau gegenüber Führungskräften sowie den Kameradschaftsgeist unter Kollegen. Als eine von nur zwölf Organisationen wurde Four Seasons außerdem in die Liste der "Great Place to Work Legend" erhoben, die seit 1998 geführt wird.
"Es erfüllt uns mit Stolz und ist eine enorme Ehre sowie ein Beweis für die Stärke unserer Kultur, dass unsere Mitarbeiter uns zum 20. aufeinanderfolgenden Jahr als "Employer of Choice" ernannt haben", sagt J. Allen Smith, President and CEO, Four Seasons Hotels and Resorts. "Es sind die Menschen bei Four Seasons, ihre Liebe zur Gastfreundschaft und ihre Leidenschaft mit der sie an die Arbeit gehen, welche dieses Unternehmen legendär gemacht haben. Viele Dinge können erlernt werden; Die außergewöhnliche Empathie, welche Four Seasons Mitarbeitern zuteil ist, gehört nicht dazu."
Eine legendäre Service-Kultur
Die bekannte Four Seasons Service-Kultur liefert weltweit den höchsten Service-Standard und persönliche Gasterlebnisse. Diese Reputation hat sich Four Seasons über mehr als fünfzig Jahre hart erarbeitet und gepflegt. Er wächst aus der goldenen Regel heraus, andere so zu behandeln, wie man selbst gerne behandelt werden möchte. Diese Philosophie vereint mehr als 45.000 Four Seasons Mitarbeiter in 43 Ländern der Welt.
Mit dem Unternehmenswachstum erweitert Four Seasons seine Service-Exzellenz in neue Destinationen und schafft weltweit spannende, berufliche Entwicklungsmöglichkeiten sowie neue Beschäftigung. Neun neue Hotels und Resorts erweiterten im Jahr 2016 das Portfolio der Hotelgruppe, eine Rekordzahl in der Unternehmensgeschichte. In diesem Jahr eröffnete Four Seasons bereits neue Hotels in Tianjin sowie in London at Ten Trinity Square. Darüber hinaus sind für 2017 weitere Eröffnungen in Tunis, Kuwait, Megève (Frankreich), Desroches Island (Seychellen), Philadelphia, Montreal, São Paulo, Kuala Lumpur und Bengaluru sowie in Kürze in Surfside, Florida geplant.
Um mehr über Kultur, Service und Geschichte von Four Seasons zu erfahren, besuchen Sie bitte: http://www.fourseasons.com/about_four_seasons/.
Über die Methodik
Um die "100 Best Companies to Work For" zu identifizieren, kooperiert Fortune jedes Jahr mit Great Place to Work, um die umfangreichste Mitarbeiterbefragung in den Vereinigten Staaten von Amerika durchzuführen. Das Ranking basiert auf Rückmeldungen von mehr als 276.000 Mitarbeitern aus Great Place to Work -zertifizierten Unternehmen mit mehr als 1.000 Mitarbeitern.
---
---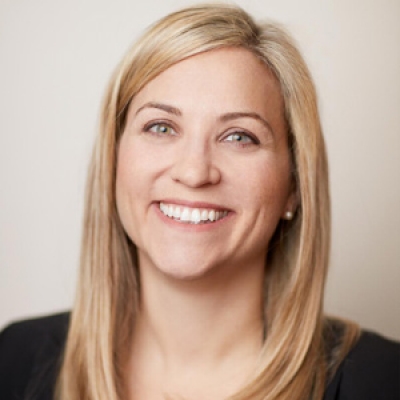 Sarah Tuite
Director, Corporate Communications and Public Relations
1165 Leslie Street
Toronto, Ontario M3C 2K8
Canada
---