Back
Four Seasons annuncia i nuovi itinerari del Four Seasons Private Jet per il 2018: "World of Adventures"
World of Adventures è il terzo itinerario del 2018 in risposta a una domanda sempre in crescita; un'importante giornalista di viaggi racconta la sua esperienza a bordo del Four Seasons Private Jet
July 10, 2017,
Four Seasons Hotels and Resorts, il Gruppo leader nell'ospitalità di alto livello, svela oggi World of Adventures, il nuovo itinerario a bordo del Four Seasons Private Jet, in programma dal 19 ottobre all'11 novembre 2018. Dalle Seychelles fino alle Galápagos, il Jet privato del Gruppo condurrà gli ospiti in uno straordinario viaggio tra le bellezze di otto differenti Paesi.
Un vero e proprio giro del mondo attraverso itinerari accuratamente pianificati e in grado di ricreare delle esperienze indimenticabili nelle destinazioni più esclusive. L'itinerario International Intrigue, previsto per settembre 2017, è già tutto esaurito e anche gli itinerari Timeless Encounters e International Intrigue, in partenza nel 2018, vantano già un gran numero di prenotazioni. E proprio questo trend positivo ha spinto Four Seasons ad aggiungere un terzo itinerario nel 2018.
"Siamo entusiasti di annunciare un nuovo itinerario per il 2018 e creare ulteriori possibilità, per i nostri ospiti, di sperimentare il servizio Four Seasons visitando alcune delle destinazioni più belle al mondo" afferma J. Allen Smith, Presidente e CEO di Four Seasons Hotels and Resorts.
"L'itinerario World of Adventures segna un'estensione del nostro programma, creando un'opportunità unica, per i nostri ospiti, di sperimentare l'esperienza Four Seasons anche laddove non vi sono ancora i nostri Hotel e Resort. Per la prima volta, infatti, gli ospiti potranno vivere la bellezza del Ruanda e le avventurose Galapagos con ogni aspetto del loro soggiorno curato in base al servizio e all'attenzione per i dettagli che contraddistinguono Four Seasons".
La giornalista Laura Begley Bloom, che nel 2016 ha viaggiato a bordo del Four Seasons Private Jet, ha descritto l'esperienza come una delle più emozionanti della sua vita.
"Il Four Seasons Private Jet non cambia solo il modo di vedere il mondo, ma anche la vita stessa, rendendo davvero difficile il ritorno a casa", afferma Laura Begley Bloom. "Quante volte vorremmo che un volo durasse per sempre? Sono le persone a rendere tutto straordinario. E' un viaggio intorno al mondo con un team di professionisti appassionati di viaggi: Four Seasons crea il perfetto equilibrio tra i dettagli di un viaggio su misura e l'emozione di esperienze indimenticabili da condividere con un gruppo di compagni di viaggio davvero speciali".
Al seguente link, il video del diario di viaggio della giornalista: qui.
Gli itinerari Four Seasons Private Jet per il 2018:
Novità: World of Adventures (19 ottobre - 11 novembre 2018)
Seattle – Kyoto – Bali – Seychelles – Rwanda – Marrakech – Bogotá – Galápagos Islands – Orlando
Gli ospiti di World of Adventures si imbarcheranno a Seattle e voleranno fino a Kyoto. Qui, visiteranno la famosa foresta di bamboo Kikaku-ji, apprenderanno i segreti dei samurai e delle antiche opere d'arte, per poi concedersi una cena privata all'interno dell'antico tempio Zen Kenninji.
Il viaggio procederà poi in direzione Bali e Seychelles, per continuare verso ovest. Gli ospiti raggiungeranno il Ruanda per visitare i vulcani del Parco Nazionale e avranno la possibilità di seguire le orme di Dian Fossey, celebre studioso dei gorilla, per poi dedicarsi al relax in un safari lodge di alto livello. Prima di lasciare l'Africa, raggiungeranno Marrakech, per visitare i mercati locali, la catena montuosa dell'Atlante e trascorrere un pomeriggio al Jardin Majorelle.
World of Adventures proseguirà poi a Bogotà, la capitale colombiana ricca di arte e design. Gli ospiti si imbarcheranno ancora per raggiungere le Galápagos, dove potranno fare immersioni con mante e Leoni marini, prima di concludere il loro viaggio a Orlando.
Ulteriori itinerari per il 2018.
Timeless Encounters (1 marzo – 24 marzo 2018)
Hawaii – Bora Bora – Sydney – Bali – Chiang Mai/Chiang Rai – Taj Mahal – Dubai – Praga – Londra
Timeless Encounters condurrà gli ospiti in un viaggio attraverso quattro continenti a partire da Kona, Hawaii, fino a Londra.
E, nel corso di questa emozionante avventura di tre settimane, i viaggiatori potranno prendere parte a numerose attività: dai tour in idrovolante a Sydney alle sessioni di crafting a Bali, dalle escursioni presso gli antichi templi di Chang Mai alle esplorazioni subacquee a Bora Bora. Timeless Encounters include anche un day trip al Taj Mahal, in India, prima di arrivare a Dubai.
International Intrigue (14 settembre – 7 ottobre 2018)
Seattle – Kyoto – Hoi An – Maldive – Serengeti – Marrakech – Budapest – St. Petersburg – Londra
International Intrigue porterà i viaggiatori da Seattle verso l'Asia e l'Africa, per poi raggiungere l'Europa e arrivare infine a Londra. Gli ospiti del Four Seasons Private Jet potranno ammirare tutte le meraviglie delle nove destinazioni e vivere nuove, emozionanti avventure. A Kyoto, visiteranno le rovine degli antichi templi, mentre a Hoi An, potranno avventurarsi in un tour in bicicletta attraverso le campagne del Vietnam; alle Maldive, snorkelling e immersioni e, in Serengeti, ad attenderli ci sarà un tour in mongolfiera. A Marrakech è previsto un tour della piazza Jemaa al-Fna e, in Russia, un tour sul Danubio. Il viaggio si concluderà a Londra.
Journey Aboard the Four Seasons Private Jet
Timeless Encounters e International Intrigue: a partire da USD 135,000.
World of Adventures: a partire da USD 138,000.
Ogni viaggio include trasporti a terra, escursioni guidate, pasti a bordo, e il soggiorno presso gli hotel Four Seasons e in hotel accuratamente selezionati, laddove non vi sono hotel del Gruppo.
Per ulteriori informazioni, fourseasons.com/privatejet e l'hashtag #FSJet su Instagram e Twitter.
YouTube https://www.youtube.com/fourseasonshotelsandresorts.
---
---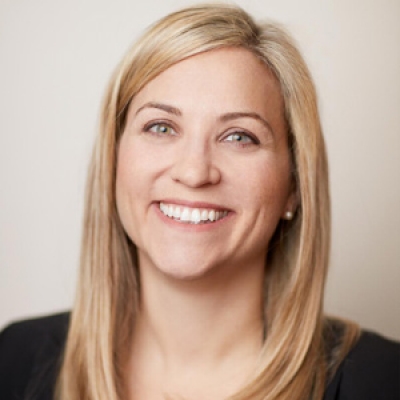 Sarah Tuite
Director, Corporate Communications and Public Relations
1165 Leslie Street
Toronto, Ontario M3C 2K8
Canada
---
Four Seasons Private Jet Experience
PRESS KIT

Visit Four Seasons Private Jet Experience Website