Back
Summer ENOversity is in Session at ENO Wine Bar at Four Seasons Hotel Washington, DC
Georgetown's favourite wine bar is hosting local wineries and chocolatiers as they share and sample their local crafts
April 20, 2017,
ENO Wine Bar's philosophy is to have fun, learn something and just try. ENO is dedicated to helping patrons explore what tickles their palate through its monthly ENOversity. These informal educational opportunities allow guests to chat with featured producers, and learn more about their trade in a fun, interactive and unpretentious environment. The upcoming summer roster is an exciting one, and ENOversity students are encouraged to register for:
Grape American Road Trip: Wednesday, May 17, 2017
Join ENO and DC-based Sommelier Andrew Stover from Vino 50 for a Grape American Road Trip. Vino 50 encourages consumers to explore local and regional wines in support of America's up-and-coming and established wine makers. Stover will feature a total of five wines from Pennsylvania, Texas, Arizona, New York and Missouri, and will discuss how different states and regions produce their own distinct varietals.
Riedel Stemware: Wednesday, June 21, 2017*
Doug Cohn from Riedel: The Wine Glass Company will lead a very special ENOversity that is different than any other session hosted at ENO before. The event will focus on stemware rather than wine, and Cohn will lead patrons on a tasting journey that highlights how the quality of flavour in wines can be vastly affected by the glass. Guests receive a Reidel Crystal glassware set of four to take home. *Please note that this ENOversity features specialty pricing at USD 45 per person, inclusive of tax and gratuity.
All About Rieslings: Wednesday, July 19, 2017
The season for riesling is summer, and in true fashion, ENO is hosting an ENOversity completely dedicated to riesling. Certified Wine Specialist (CWS) Rachel Buehrer from The Country Vintner will share her favourite choices and what makes them so great for summer. She will sample five different German rieslings from The Country Vintner portfolio, which is the premier selection of fine wines and spirits in the Mid-Atlantic.
Taste of the Region: Wednesday, August 16, 2017
Gem of the Virginia Wine Region, Barboursville Vineyards returns to ENO to talk about all things local. Chief Sommelier to the vineyard Jason Tesauro will share an overview of the unique characteristics of local Virginia wines, and bring with him five of Barboursville's most popular selections for guests to sample. The tastings will highlight a variety of flavours from the vineyard's dynamic mosaic of growing conditions.
Sweet as Can Be: Wednesday, September 20, 2017
Local chocolatier and founder of Gearhart's Chocolates Tim Gearhart will return to ENO for a sweet session on wine and chocolate. He will share his global vision on chocolate making, and how it influences him as a local chocolatier. Tim's products use the freshest local ingredients, and will sample five of his most popular treats. ENO will provide three wine pairings to make for an evening of true indulgence.
ENOversity's are always hosted on the third Wednesday of the month, and are typically priced at USD 35 per person inclusive of tax and gratuity. Tickets always include three to five wine tastings, an informal educational talk, a variety of snacks and nibbles either provided by ENO or the artisan and two-hour valet parking at Four Seasons Hotel Washington, DC. To book, visit ENO Wine Bar or e-mail ENOWineBar@fourseasons.com. Guests are able to pay for admission upon arrival at the event, but advanced purchase is highly recommended due to limited seating.
---
---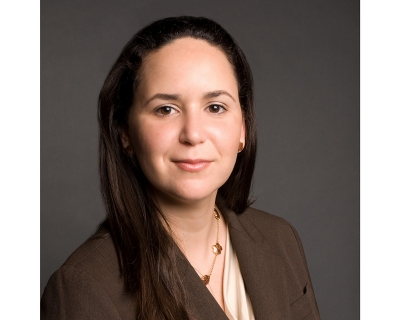 Liliana Baldassari
Director of Public Relations
2800 Pennsylvania Avenue N.W.
Washington, DC 20007
U.S.A.
Nicole Otero
Public Relations Coordinator
2800 Pennsylvania Avenue N.W.
Washington, DC 20007
U.S.A.
---
Four Seasons Hotel Washington, DC
PRESS KIT

Visit Four Seasons Hotel Washington, DC Website