Back
The Spa at Four Seasons Hotel Washington, DC is Going Green with Tata Harper Skincare
100 percent natural and non-toxic innovative beauty treatments and products promise to deliver uncompromising results without compromising health
April 6, 2017,
Wellness in not only what goes in the body, but what goes on the body as well. This month, The Spa at Four Seasons Hotel Washington, DC welcomes Tata Harper treatments and products to offer guests the opportunity to indulge in all natural luxury. The brand began when Colombian-born Harper parlayed her industrial engineering degree to reinvent the beauty industry after a cancer diagnosis within the family. Many of the brand's product ingredients are comprised of highly effective plants and herbs cultivated on its Vermont farm. The Spa is proud to offer two Tata Harper signature facials and a variety of beauty products.
Tata Harper Signature Facials
Tata Harper Intensive Results Facial: A 50-minute custom facial that uses concentrated formulas of high performing natural ingredients to hydrate, firm and purify areas of concern. Two therapeutic masks nourish the skin, leaving it stronger, healthier and glowing. The facial is priced at USD 155 Monday–Thursday, USD 170 Friday–Sunday and USD 195 during holidays and special events.
Tata Harper Ultimate Luxury Facial: An 80-minute tailored facial that uses advanced muscle-relaxing neuropeptides to instantly reduce wrinkles, reinforce collagen and restore the skin's youthful cushion. Therapeutic massage stimulates the tissues of the skin to provide an instant uplift. The facial also includes a light massage, luxurious hand treatment and eye therapy for youthful eyes. This luxury facial is priced at USD 205 Monday–Thursday, USD 220 Friday–Sunday and USD 265 during holidays and special events.
Beauty Products
To continue the natural treatments at home, The Spa also carries Tata Harper beauty products used in the signature Tata Harper facials. All formulas are free from synthetic fillers, and pack between 9 and 29 active ingredients in every product. Products are manufactured in small batches to ensure freshness, and range in price from USD 42 to USD 380. To highlight two of her most popular products:
The Supernatural Collection Elixir Vitae: Available exclusively at The Spa in the Washington, DC area, this super charged treatment soothes and fills the look of fine lines to boost volume and plumpness and restore a radiant appearance
Resurfacing Mask: The award-winning beta-hydroxy mask that works like a traditional peel with 11 high performance ingredients to minimise pores and improve texture for smooth, radiant skin
Masterclass
Tata Harper will be making a personal appearance at The Spa on Friday, April 28, 2017 from 5:00 to 7:00 pm to host a Masterclass exclusively for Spa guests. Spots are limited and reservations are required. A USD 75 deposit is taken upon booking that is redeemable towards Tata Harper beauty products on the day of the event.
The Spa is also offering special 20 percent savings to guests that treat themselves to their first Tata Harper facial from Monday to Thursday throughout the months of April and May 2017.
For Spa treatments or Tata Harper Masterclass reservations, call 202 944 2022 or request services online.

---
---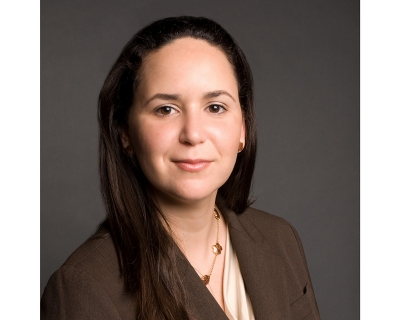 Liliana Baldassari
Director of Public Relations
2800 Pennsylvania Avenue N.W.
Washington, DC 20007
U.S.A.
Nicole Otero
Public Relations Coordinator
2800 Pennsylvania Avenue N.W.
Washington, DC 20007
U.S.A.
---
Four Seasons Hotel Washington, DC
PRESS KIT

Visit Four Seasons Hotel Washington, DC Website