Back
"Gal on the Go," a New Amenity from Four Seasons Hotel Washington, DC
Taking the stress out of travelling for busy single female guests
December 10, 2013,
In collaboration with Destination DC and the DC Cool campaign, Four Seasons Hotel Washington, DC introduces Gal on the Go, amenities for the single woman who's always travelling. Inspired by the nation's capital, Gal on the Go is one of the Hotel's new experiences designed to bring the city to guests.
Female travellers checking in will receive a bag filled with equipment to promote in-room fitness including a yoga mat and zumba DVD as well as weights and a small towel. A guide to the area's best fitness studios within walking distance of the Hotel is also perfect for ladies who don't want to miss a pilates, yoga, barre, or spin class while they're on the move.
To keep up with the latest trends, our fashionable travellers are also treated to copies of magazines such as Vogue, InStyle, Harper's Bazaar, Women's Health, and Travel + Leisure to unwind or enjoy in transit as well as newspapers such as The Wall Street Journal and Financial Times. Since travelling can be stressful, to combat dry skin from the airplane and chipped nails from getting a bag into an overhead compartment, guests will find L'Occitane lotion with nail kit, polish and remover wipes.
To help guests travel light, and skip the headache of packing beauty tools, bathrooms are also stocked with a professional hair dryer, straightening iron, bobby pins, hair serum and hair spray, as well as shaving cream and razors. Luxury kits from Amala offer organic face cream, cleansing milk, and serum without any harsh irritants or chemicals. Guests also receive a lint roller, fashion tape, and stain remover pens to make sure they're looking their best along with a travel pack of beauty wipes, perfect to have in a purse or briefcase for a meeting or heading out to dinner.
To transform guest rooms into a peaceful oasis, guests will enjoy an eye mask courtesy of The Spa along with bath salts, a loofah, and a small orchid to brighten up the room.
The Hotel's own going out guide, created by BOURBON STEAK mixologists Duane Sylvestre and Jamie MacBain, features the coolest places to experience DC's nightlife and all the city has to offer after dark.
The Gal on the Go amenity is available exclusively to single female travellers booking published rate guest rooms and suites. To make a reservation call 202 944 2055 or book online.
To connect with Four Seasons Hotel Washington, DC online visit us on Facebook and follow us on Twitter and Instagram @FSWashington. Keep up with the DC Cool campaign by following on Facebook and Twitter @itsdccool and share your cool experiences with #itsdccool.
---
---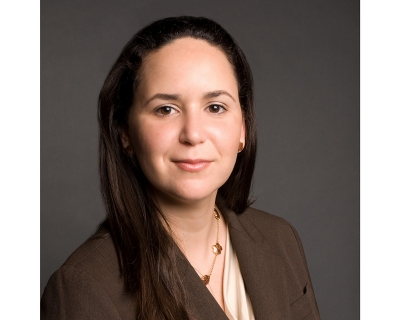 Liliana Baldassari
Director of Public Relations
2800 Pennsylvania Avenue N.W.
Washington, DC 20007
U.S.A.
---
Four Seasons Hotel Washington, DC
PRESS KIT

Visit Four Seasons Hotel Washington, DC Website