Back
Four Seasons Resort and Residences Whistler Celebrates Festive Season with Exciting Experiences for All Guests
Resort offers Festival of Trees, a Hudson's Bay inspired restaurant pop-up, Alpine White New Year's Eve Gala, specialised hids programming, puppy Pet-in-Residence and ski concierge
November 22, 2016,
Festive season is the perfect time to get to know the snowy side of Four Seasons Resort and Residences Whistler. Excitement abounds as guests spend special time with one another enjoying the best that Whistler offers, on and off the mountain. Whistler Cubs activities invite kids to play holiday-style, while an adults-only pop-up allows moms and dads the opportunity to reconnect over the best of local food and drinks. New Year's Eve celebrations, Festival of Trees, a Ski Concierge program and a playful pup round out the Resort's options that ensure the happiest of holidays.
Festival of Trees – Lights Up on Friday, November 25, 2016 at 5:00 pm through January 5, 2017
The team at Four Seasons Resort Whistler will soon be launching its first Festival of Trees celebration in partnership with with BC Children's Hospital Foundation. Festival of Trees has become a vibrant, feel-good, do-good holiday event in communities across British Columbia. The event transforms hotel lobbies across BC with brilliantly decorated tress. Event sponsors, which include local business organisations and individuals, have the honour of decorating these trees in a unique and exciting fashion. Sponsors, guests and local media are invited to the tree-lighting ceremony on Friday, November 25, 2016 at 5:00 pm.
Four Seasons Resort and Residences Whistler Partners with Hudson's Bay Company for a Truly Canadian Pop Up Après Dining Concept Entitled "The Cabin"
Festive season at Four Seasons Resort and Residences Whistler is possibly the most wonderful time of the year. Bustling, buzzing and blanketed in inviting white powder, the Resort embraces the holiday spirit to ensure guests have the best winter holiday possible. This year, hungry and thirsty guests will have the opportunity to enjoy a limited time, adults-only dining option. Inspired by the look and feel of Hudson's Bay Company (HBC) – the evolution of Canada's 400-year-old fur-trading post, "The Cabin" is an adults-only lounge featuring an outdoor heated terrace with fire pit. Resort guests are invited to imbibe festive cocktails and enjoy tasty share plates with friends and loved ones.
With 44 indoor seats and 12 on the outdoor terrace, The Cabin will be operate from 5:00 to 10:00 pm from December 16, 2016 to January 8, 2017 with a closure on New Year's Eve. The pop-up restaurant will be reprised for two consecutive weekends in February to provide additional culinary options for weekends around Family Day and President's Day: February 10–13 and February 17-20, 2017.
The hyper local menu curates the best bites and bevies from British Columbia featuring items such as charcuterie and cheese plates from Two Rivers Meats and Golden Ears Cheese as well local seafood, wines and craft beers. Nibble on mixed nuts, olives, sardine bruschetta, and crudité with roasted garlic hummus, freshly shucked oysters and beef or tuna tartare. Indulge in Northern Divine caviar and satisfy that sweet tooth with house made chocolate cake, cheesecake or crème brulee. Raise a glass of locally brewed craft beers, BC wines and a selection of SIDECUT's signature cocktails.
Alpine Heights and White Winter Nights Gala – New Year's Eve 2017 at Four Seasons Resort Whistler
Saturday, December 31, 2016
All Night: Dinner and dancing, 8:00 pm to 1:00 am, CAD 250
Late Night: Dessert buffet, DJ and dancing, 10:00 pm to 1:00 am, CAD 100
The Resort's New Year's Eve celebration is the village's most delightful. Featuring fantastic food, drinks, décor and entertainment, this salute to 2017 promises to start the New Year off right.
Dine
Put on party clothes for a magical night inspired by winter white designed for mixing, mingling, dining and dancing. Social seating invites guests to participate in an interactive setting, maximising the entertainment and dance floor. The evening will showcase a magnificent dinner featuring three chef action stations serving up lobster caesar salad, parmesan wheel risotto, pan seared steelhead with caviar sauce, and black angus beef wellington with foie gras mignonette. The buffet also offers guests selection of salads, cheese and charcuterie stations; a premium seafood station boasting oysters, shrimp, Alaskan king crab and sashimi; and a salmon station presenting five interpretations of the famed local fish including pastrami, gravlax, smoked, caviar and candied. Save room for the late evening chocolate buffet offering all shades and styles of chocolate desserts. The ticket price includes dinner, two drink tickets from the full service cash bar and a midnight Champagne toast.
Dance
Two exceptional entertainment options are on display this New Year's Eve. From 8:00 to 10:00 pm, The Phonix, a nine-piece Canadian funk, soul and R&B party band, will be setting the soundtrack for a seriously fun night. The Phonix pairs great music and high energy with flashy choreography and a captivating stage presence to keep guests grooving.
Dance Some More
At 10:00 pm, enter DJ George V. Not your everyday DJ, King of Cool George's sense of style comes through in his personality, the way he dresses and the music he spins. Switching from real vinyl turntables to modern DJ equipment on the fly, jhe'll effortlessly keep the party going all night. 


Winter Activities for Families at the Resort
Whistler Cubs
Whistler Cubs is a winter-centric activity-based program at the Resort that gives the whole family time to bond. Activities include cooking classes, excursions across the Resort, crafts, mixology and dinner experiences. The Whistler Cubs programming is available on weekends throughout the winter season and daily during holiday seasons of December 18, 2016 - January 8, 2017 and February 19-25, 2017.
Sample daily schedule:
1:00 to 2:00 pm, Holiday-Themed Arts & Crafts Activities: From decorating Christmas ornaments to writing letters to Santra, trimming the Resort's Christmas trees and building snow globes and New Year's Eve noisemakers, kids are invited to get hands-on with these creative activities.
2:30 to 4:00 pm, Sweet-Tooth Indulgences: The 12 and under set are encouraged to join Whistler Cubs Master Jordan Iseanor to create delicious treats that change daily and include apple cinnamon skewers, fondo, apple pops, cookies, gingerbread houses and Oreo reindeer pops.
4:30 to 6:30 pm, Late Afternoon Fun: There are so many fun things to do depending on the day of the week. Activities range from happy hour MOCKtails to snowman building, scavenger hunts, ski and snowboard decorating, art lessons with Murray Phillips and Christmas bingo.
7:00 pm, Movie Time: Cosy up in the library to enjoy some festive favourites including movie titles such as Elf, Frosty the Snowman, Home Alone, The Polar Express, Rudolph the Red-Nosed Reindeer and A Charlie Brown Christmas.
Maola's First Christmas
The Resort's five-month old Pet-in-Residence Maola is a playful Alaskan malamute puppy who will soon learn what her new home is famous for – amazing snow. Maola's spirit is reminiscent of a "kid on Christmas," and in-house guests will have the pleasure of watching Maola experience the special season for her first time around the Resort.
Maola was chosen specifically to complement the friendly outdoor vibe of Four Seasons Resort Whistler. Alaskan malamutes possess many great traits that make them ideal Whistler-friendly pets and Maola receives daily training to ensure she continues to develop into a friendly, calm Resort ambassador. Maola will be making special appearances throughout the festive season while she continues her training and acclimates to her new home and role. Named for the distinctive markings on her sweet face, Maola is a nickname that translates to "raccoon" in traditional Lil'wat language to honour the area's First Nations heritage.
Save Energy for the Mountain and Let the Resort's Ski Concierge Handle the Equipment
This service saves the day, preventing meltdowns and equipment hassles. The Ski Concierge whisks skis, boots and poles from the Resort so guests arrive at the mountain to boots that are warm and dry. Four Seasons guests can also rent equipment, buy tickets, meet their ski instructor, and get more information, news and recommendations. When the day is done, leave gear overnight. The Ski Concierge is just a three-minute complimentary shuttle ride or five-minute walk from the Resort.
---
---
Christine Kim
Public Relations and Communications Manager
4591 Blackcomb Way
Whistler, British Columbia V0N 1B4
Canada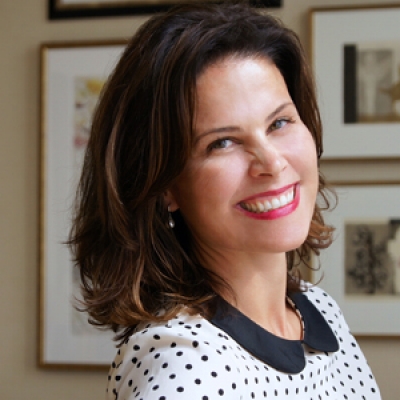 Kate Colley
Director of Public Relations and Communications
4591 Blackcomb Way
Whistler, British Columbia V0N 1B4
Canada
---
Four Seasons Resort and Residences Whistler
PRESS KIT

Visit Four Seasons Resort and Residences Whistler Website