Back
Four Seasons Hotel Abu Dhabi at Al Maryah Island Celebrates Global Wellness Day by Awarding the Ultimate Wellness Staycation
Global Wellness Day competition partners include Health Coaching by Syrine, Advantage Sports UAE, and the award winning Dahlia Spa; the winner and their guest will also enjoy an exclusive healthy cooking class, a wellness consultation and the perfect Four Seasons sleep experience
May 14, 2018,
Four Seasons Hotel Abu Dhabi at Al Maryah Island will be celebrating the pursuit of healthy living and marking Global Wellness Day on Saturday, June 9, 2018 by awarding one lucky winner the ultimate in Four Seasons Wellness Experiences. The hotel property will also support the occasion through a range of complimentary treatments being offered to guests, courtesy of the award winning Dahlia Spa.
Win a Four Seasons Wellness Experience
Recognising the importance of achieving both physical and emotional wellbeing, the Hotel team has crafted the complete Wellness Experience for one winner and their guest to enjoy, combining a number of amenities and activities for body and mind, creating the following holistic wellness experience:
A customisable sleep experience for one night in a Four Seasons Suite, with the bed personalised to the guest preferences of mattress and pillow type. Healthy breakfast served to the room.
Complimentary wellness consultation with a certified health coach, providing expert guidance in topic areas such as nutrition, managing stress, work/life fit and spirituality.
An exclusive healthy cooking class with Executive Head Chef Giancarlo di Francesco.
Personal training session with Advantage Sports UAE including a tailored program for the winner to follow in order to reach their fitness goals.
Two hours of complimentary Dahlia Spa therapies that rejuvenate both mind and body using results-based techniques.
The competition launches Thursday, May 24, 2018 on the Instagram account of Four Seasons Abu Dhabi Hotel at Al Maryah Island. Ahead of Global Wellness Day, the property will be encouraging its Instagram followers to pause and think about their health and wellbeing.
To take part in the competition, entrants must create a post on their own Instagram account that makes their "Pledge for Wellness" – a promise of what they will do to improve their own wellness. Posts must then use the hashtags #FSAbuDhabi #FSWellness and #GlobalWellnessDay – then on Saturday, June 9, one winning entry will be selected at random and awarded the grand prize of a Four Seasons Wellness Experience, exclusive to Four Seasons Hotel Abu Dhabi at Al Maryah Island, to be availed before August 31, 2018, subject to availability and black-out dates. Entrants must be UAE residents, 21 years or above.
Wellness Events at Four Seasons Hotel Abu Dhabi
Four Seasons Hotels and Resorts supports Global Wellness Day to highlight its commitment to providing guests every aspect of wellbeing activities and amenities.
To further support the communication of that commitment, and to raise awareness across the community to which it serves, Four Seasons Hotel Abu Dhabi at Al Maryah Island will offer a range of complimentary wellness events on property on Saturday, June 9, 2018, including:
Complimentary foot massages from 11:00 am until 4:00 pm in Dahlia Spa.
Complimentary refreshing misting at Eclipse Pool & Terrace Lounge from 10:00 am until 5:00 pm.
Complimentary beauty consultation (advance booking required) by beauty brand Swiss Perfection and Biologique Recherche.
Complimentary upgrade to quartz sand table for all 60 minute treatments booked until end of June 2018.
Free to join Wellness Walk with Assistant Hotel Manager and qualified personal trainer Marina Moskalenko at 6:00 pm. All participants will receive a complimentary 30 minute Dahlia Spa massage treatment voucher.
Complimentary one hour yoga and guided meditation class at 11:00 am in the Fitness Center.
Global Wellness Day
First celebrated in 2012, Global Wellness Day is a day dedicated to the importance of living well that considers the whole person, through a holistic approach that takes into account physical and emotional wellbeing. A social movement without a commercial angle, Global Wellness Day this year is expected to be celebrated in more than 100 countries on Saturday, June 9, 2018.
The main aims of Global Wellness Day are:
To recognise the value of our lives.
To pause and think about our own wellbeing.
To be free from the stress of everyday city life and bad habits.
To make peace with ourselves.
To raise awareness about living well year round.
Support Global Wellness Day by following @FSAbuDhabi and using the hashtags #FSWellness and #GlobalWellnessDay.
---
---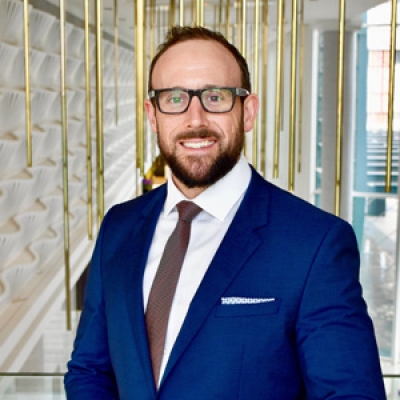 Robert Chinman
Director of Public Relations
PO Box 107032, Al Maryah Island
Abu Dhabi,
United Arab Emirates
---
Four Seasons Hotel Abu Dhabi at Al Maryah Island
PRESS KIT

Visit Four Seasons Hotel Abu Dhabi at Al Maryah Island Website