Back
Feel the Beat of Abu Dhabi and Dubai: Discover the Dynamic Energy of the UAE's Two Biggest Cities with Four Seasons
February 2, 2023,
To start the new year, two Four Seasons hotels in the UAE are launching a special promotion inviting travellers to Feel the Beat of Abu Dhabi and Dubai, while enjoying special savings each night.
It's an opportunity to experience all the exciting energy of the United Arab Emirates' two largest cities – Abu Dhabi and Dubai – each unique in style and character, and both filled with world-famous attractions. Visit the cities separately or plan a combined trip – they're connected by an easy 75-minute drive.
In these two Four Seasons destinations, guests can stay in luxurious comfort, designed to blend Arabian heritage with striking modernity. The cities' personalities come to life through world-class dining, wellness, recreation amenities and insider knowledge. Tying the experiences together is legendary Four Seasons service, letting guests pick and choose to create a bespoke program, with every detail seamlessly arranged by the Hotels' concierge teams.
Feel the Beat of Abu Dhabi
The capital of the UAE, Abu Dhabi is a city built on more than 200 islands, and Al Maryah Island is among the most prestigious. Soaring above the edge of the Arabian Gulf, Four Seasons Hotel Abu Dhabi at Al Maryah Island is a 34-storey landmark with clean modern lines, vibrant colours and a bold infusion of traditional Middle Eastern culture. It's like stepping into an art gallery, featuring eye-catching works by renowned Emirati artists such as Saeed Almadani and Ashwaq Abdulla.
"Abu Dhabi is recognized for four world-famous cultural landmarks," says Chief Concierge Vince Leo, "and we can arrange for guests to see them all in one day! They're all located within 15 minutes of Four Seasons."
Visitors can begin the morning at the architectural wonder of Sheikh Zayed Grand Mosque, a masterpiece of white marble with soaring minarets. They can feel the inspiration of creativity with a VIP tour of the world's first universal museum at Louvre Abu Dhabi. Next, there's a chance to explore history at Qasr Al Hosn, the city's oldest stone building. Then finish the day at the majestic Qasr Al Watan, one of the world's only presidential palaces open to the public.
For those who love to shop, Four Seasons provides direct, air-conditioned access to Abu Dhabi's only true luxury shopping destination, The Galleria, featuring hundreds of international brands. Al Maryah Island is also known for its lively dining scene. Big-name restaurants serve everything from Latin American cuisine to sushi and Japanese izakaya. Simply ask the Concierge to make reservations.
Four Seasons is a dining destination in itself, complete with seven restaurants and lounges. Acclaimed by both Michelin and Gault & Millau, Butcher & Still is a meticulous reproduction of a 1920s Chicago steakhouse. Combining nostalgic ambiance with culinary elegance, the menu features prime cuts of American beef, served alongside Prohibition-era cocktails and global wines. A legend from Washington, DC, Cafe Milano presents authentic recipes from families across Italy's countryside, mountains and coasts. Set above the promenade, this is the ideal place to unwind and enjoy the glow of a breath-taking Abu Dhabi sunset.
For relaxation, the third-floor swimming pool offers a serene spot to enjoy the sea and skyline views. At nightfall, the space transforms into the trendy Eclipse Terrace Lounge, complete with DJ, cocktails and innovative bar cuisine. Calm, luxurious and radiant with light, The Pearl Spa and Wellness Abu Dhabi offers all-natural treatments for face and body. Guests can deepen their relaxation with heated hydro pools, saunas, ice fountains and Zen rooms.
It's all open to experience with the Feel the Beat offer, providing 20 percent off the regular room rate – tempting for a weekend getaway from one to three nights. The offer may be booked by email at reservations.abudhabi@fourseasons.com, through real-time chat on the Four Seasons App or Facebook Messenger, or by calling Hotel Reservations at 02 333 2222.
Feel the Beat of Dubai
Travellers can experience the electric energy of Dubai in the stylish DIFC, a walkable urban neighbourhood that's right at the city's midpoint. Four Seasons Hotel Dubai International Financial Centre is an intimate, boutique-style property, offering the comfort and exclusivity of a private residence.
According to the Hotel's Front Office Manager Stephanie Pournaras, "DIFC provides a central location that's convenient to the whole city. This is the best place for guests who really want to be immersed in the dynamic Dubai city life. We're just 10 minutes from Downtown Dubai – home to the famous Dubai Mall and the iconic Burj Khalifa tower. Heading to the top of the tower, then shopping and strolling by the majestic Dubai Fountains makes for the perfect day. Our Concierge can arrange every detail."
With more than 30 high-end art galleries – both local and international – DIFC is one of Dubai's most important destinations for art lovers. Guests can see what's up for auction at Christie's and explore the latest shows at the Opera Gallery, Art Sawa and the Tabari Gallery. For recommendations on which galleries to tour, guests can review the Hotel's official guide or chat with any of the knowledgeable staff, who would be thrilled to share their favourites.
Set within DIFC's pedestrian-oriented Gate Village, Four Seasons is an easy stroll to some of Dubai's best dining options, including Greek cuisine at Gaia, French at LPM, and world-renowned Japanese at Zuma. Of course, Four Seasons offers its own great dining at MINA Brasserie, conceived by award-winning Chef Michael Mina and acclaimed with a 13 score from Gault & Millau. Sipping a sundowner at the rooftop Luna Dubai, one can watch golden sunset hues reflect off the Dubai skyline.
To relax, guests can discover The Pearl Spa and Wellness Dubai, promising to refresh and rejuvenate with customized skin care and massages. All five treatment rooms feature windows for sunlight and stunning views. Like a glittering blue jewel, the glass-walled rooftop pool is the perfect sunny perch – acclaimed as one of Dubai's most Instagrammable pools.
All this is ready to experience with the Feel the Beat offer, providing 15 percent off the regular room rate for a minimum two-night stay. The offer may be booked by email at reservations.dubaidifc@fourseasons.com, through any preferred chat application, or by calling Hotel Reservations at +971 (0)4 506 0088.
Connecting these two extraordinary cities, Feel the Beat of Abu Dhabi and Dubai provides an inspiring opportunity for guests to discover all the excitement of the UAE – and fall in love with the Emirati spirit.
---
---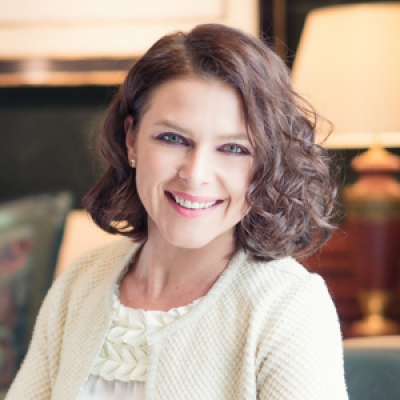 Veronika Szabo
Director of Public Relations and Communications
P.O.Box 107032, Al Maryah Island
Abu Dhabi,
United Arab Emirates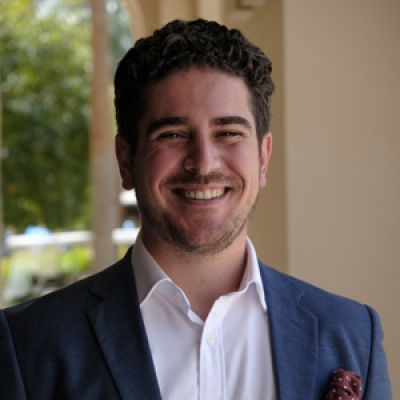 Ghaith Adnan
Assistant Director of PR and Communications
Jumeirah Road
Dubai,
United Arab Emirates
---
Four Seasons Hotel Abu Dhabi at Al Maryah Island
PRESS KIT
Visit Four Seasons Hotel Abu Dhabi at Al Maryah Island Website
Four Seasons Hotel Dubai International Financial Centre
PRESS KIT

Visit Four Seasons Hotel Dubai International Financial Centre Website