Back
Crust Friday Brunch: Welcome to Executive Chef Christian Buenrostro's Test Kitchen
Across the capital city of Abu Dhabi and throughout the UAE, there is no more time-honoured tradition than gathering around the table for Friday brunch. At Four Seasons Hotel Abu Dhabi at Al Maryah Island, Executive Chef Christian Buenrostro elevates sky-high standards of luxury with an abundance of dishes from every corner of the globe, exceptional ingredients, an obsession with flavour, and an ever-evolving eye for fine dining presentation. Every Friday at Crust restaurant is like opening a window into Chef Christian's mind, with insights into his creativity and his blend of influences across the Americas, Europe, the Middle East, and Asia.
In his own words, "Food is everything. It is your culture, your memory, your travels. It is your connection to the people that matter most. For example, a humble tortilla de patatas brings me back to my grandmother's kitchen. We unlock emotions with every plate, and that is why I see Crust's Friday Brunch as my 'Test Kitchen.' Friday afternoons I have the opportunity to craft that next moment of excitement for a guest - that is a beautiful thing."
Step into his world and discover his five favourite dishes at Crust's Friday Brunch.
Tomato Tartare with Tomato Espuma and Basil Oil
"In this market-inspired setting we want to create an appreciation for these outstanding products. At Four Seasons, we gain access to unmatched quality of ingredients, which we see in this beautiful appetiser. In this plate we use vibrant, vine-ripened tomatoes at the peak of freshness in the tartare and the airy espuma – showcasing different forms through our culinary techniques. Finally, we add depth with homemade basil oil for a Mediterranean twist."
Innovative Sushi Collaborations
"The quality of our products is undoubtedly a great factor in our success. However, in our kitchen you will see a team of chefs at the peak of the powers. In the sushi department, we can craft exceptional nigiri and maki, like you would experience at the world's great Japanese restaurants. The artistry we have from my Junior Sous Chef Wayan Sukadana and the team is that we learn fundamentals from experts in the field and then are able to freestyle with the new generation of sushi, with unbelievably creative presentations and flavours."
Slow-Cooked Wagyu Rump with Wild Mushroom Cannelloni and Perigourdine Sauce
"At the heart of every great brunch we know there is a craving for a great roast. Our elevated version is beautifully served from our tableside trolley a la minute by our team. This wagyu rump is slow-cooked until it is so tender it does not even need a knife. Served alongside is the perfect combination with carefully sourced wild mushrooms in our homemade cannelloni. On the side is a rich Perigourdine sauce to complement each element perfectly."
54-Degree Sous Vide Gulf Prawns with Smoked Eggplant and Lemon Confit Salad, and Marbled Lemon Sauce
"I always love the latest technology because it adds an extra dimension to my cooking. Lately, I adore the way the sous vide machine has allowed me to preserve the flavours of our ingredients. This dish showcases locally caught Gulf prawns, slowly sous vide at 54-dregrees. For the warm Abu Dhabi weather, this dish deserves freshness coming from our lemon confit salad with smoked eggplant. The marbled lemon sauce is the cherry on top, highlighting the sweet and succulent prawns."
40-Degree Sous Vide Salmon Mi Cuit served with Baby Potatoes and topped with Caviar, Aji Amarillo Beurre Blanc Sauce
"Also showcasing my love of everything sous vide is the 40-degree salmon mi cuit. Bringing together the essence of luxury as well as my Latin and European heritage, this is Four Seasons fine dining at its very best. We slowly sous vide the fine-cut salmon then finish it on the grill and serve it alongside baby potatoes that add that element of comfort food. The beurre blanc sauce accentuates the flavours of the ultra-fresh salmon with shallots, white wine, and butter. I add my twist to the classic French sauce with my Latin roots by adding Peruvian aji amarillo. Finally, it is topped with the unmistakable touch of black caviar."
Come together with loved ones over the Crust Friday brunch table by calling 02 333 2222 or emailing dining.abudhabi@fourseasons.com.
---
---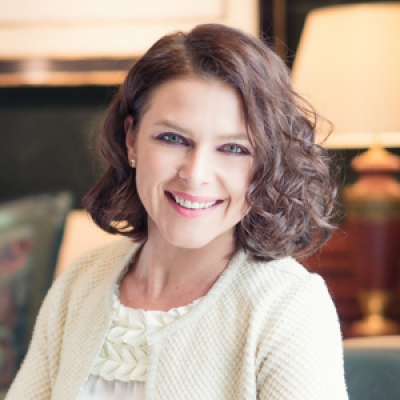 Veronika Szabo
Director of Public Relations and Communications
P.O.Box 107032, Al Maryah Island
Abu Dhabi,
United Arab Emirates
---
Four Seasons Hotel Abu Dhabi at Al Maryah Island
PRESS KIT

Visit Four Seasons Hotel Abu Dhabi at Al Maryah Island Website