Back
Discover The Pearl Spa & Wellness Abu Dhabi - 5 Reasons to Experience Abu Dhabi's Premier Wellness Destination
Your haven in the heart of the capital, The Pearl Spa & Wellness at Four Seasons Hotel Abu Dhabi at Al Maryah Island is a space designed to embrace you with the utmost care and attention. With every facet of your wellbeing catered to, you will be pampered with the latest treatments crafted by our team of experts. Each and every experience is thoughtfully designed to allow you find you inner pearl, allowing you to radiate from within. Discover five ways to enjoy your Abu Dhabi wellness retreat:
1. The Utmost Four Seasons Care
A pioneer within the hospitality, our mission at Four Seasons has long been to evolve and exceed our guests' expectations and to provide the utmost care. This is especially true as the world has evolved in 2020. At Four Seasons Hotel Abu Dhabi at Al Maryah Island, our goal is to instill the same level of trust and confidence as before. To that end, Four Seasons is proud to announce its Lead With Care program, focused on enhancing guest comfort and safety in times like these.
2. A Sense of Abu Dhabi
Every detail big and small at The Pearl Spa & Wellness brings you the essence of the UAE's rich traditions, from design nods throughout the spa to the therapies themselves. Our signature ritual The Memories of Arabia is a must-try. The beautifying ritual begins with a full body coffee exfoliation, followed by a camel milk and honey soak. The treatment finishes with a nourishing, traditional hair treatment, leaving you with a uniquely Abu Dhabi wellness experience. Another option worth considering is the Arabian Oud Tension Relief Massage. This standout therapy uses Arabian oud oil combined with various types of pressures that stimulate circulation, remove toxins, and relieve water retention.
3. World-Renowned Expertise
One must simply look around The Pearl Spa & Wellness to see the wealth of expertise and professionalism on offer. With decades of experience and passion, our team of international therapists have you in safe hands. Most importantly, at the head of it all, you have a Senior Spa Director Christelle Besnier with more than ten years' experience across several Four Seasons properties. This combined knowledge has led to the creation of The Pearl Spa Signature massage, which blends our therapists' skills, guest preferences, and exclusively crafted UAE spa collection oils made for Four Seasons Hotel Abu Dhabi.
4. Innovative Treatments for the Age of Physical Distancing
In the age of physical distancing we have become deeply appreciative for the gift of wellness. As the needs and requirements of our spa therapies have changed, so to have we. Therefore, we have implemented Low Touch Therapies that retain the spirit and serenity of traditional methods while adapting to new guest preferences. After a difficult workout in our fitness centre, we love the HYPERVOLT Recover therapy, which offers the same recovery experience as world-class athletes enjoy.
5. Exceptional Wellness Partners
World-class expertise and facilities are matched by partners that enhance guest experience. Senior Director of Spa Christelle Besnier carefully evaluates partners with a complementary philosophy to ours. Within this space, we have selected the Australian organic wellness brand Sodashi - whose brand mission is to nourish the mind, body, and spirit with environmentally-friendly products. Our favourite Sodashi Organic Therapy is the Body Balance Salt Glow, which serves to relieve stress and fatigue, which is why we recommend it following periods of travel or strenuous exercise.
To plan your next treatment with us call +971 2 333 2500 or email ThePearlSpa.abudhabi@fourseasons.com.
---
---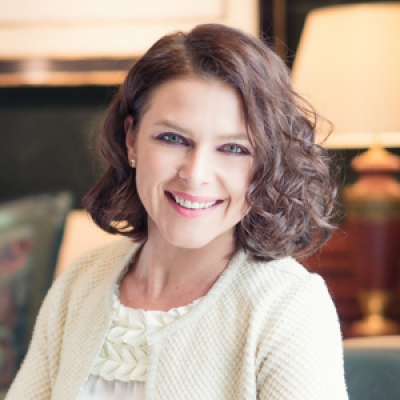 Veronika Szabo
Director of Public Relations and Communications
P.O.Box 107032, Al Maryah Island
Abu Dhabi,
United Arab Emirates
---
Four Seasons Hotel Abu Dhabi at Al Maryah Island
PRESS KIT

Visit Four Seasons Hotel Abu Dhabi at Al Maryah Island Website