Back
Our Top 5 Favourite Art Pieces
Discover the extensive local and international art collection curated by Four Seasons Hotel Abu Dhabi, each selected not only to enrich the space, but to invite guests to appreciate and connect with the destination.
With iconic art spaces like Manarat Saadiyat (Place of Enlightenment) and Louvre Abu Dhabi (inaugurated 2017), the UAE has emerged as the new cultural destination in the Middle East, offering guests rich, meaningful experiences. This artistic inclination is also encapsulated in the design of Four Seasons Hotel Abu Dhabi at Al Maryah Island: From the striking facade, representative of textiles found in the souk to lobby features that speak to the country's rich history of pearl diving, there are nods throughout to the local culture. But did you know that inside, our hotel houses a collection of over 2,000 pieces by Emirati and international artists? Here, we have curated a journey of our five must-see pieces:
1. Untitled by Saeed Al Madani
The single most Instagrammable piece in our collection, Saeed al Madani's untitled work is a contemporary reflection of the mirroring and symmetry techniques present in Islamic calligraphy. Through this, he has found himself able to explore his practice, while emphasizing his identity as a young Emirati. It is the epitome of a nation whose culture is dynamic and ever-changing and is inherently embedded with layers of meaning. As such, it is the marquee representation of Four Seasons Hotel Abu Dhabi at Al Maryah Island.
2. The Crescent by Joe O'Connell and Ashwaq Abdulla
Commissioned for the Year of Zayed,this cross-cultural collaboration between master sculptor Joe O'Connell and Ashwaq Abdulla is an iconic symbol of Four Seasons Hotel Abu Dhabi which showcases the pride of a country defined by its commitment to art, sciences, commerce, and most importantly, hospitality. The curvature of the marine-grade stainless steel sculpture stands in contrast to the strong vertical lines of the towers that inhabit Al Maryah Island, offering a soft, unmistakably human touch at the hotel's front drive. Abdulla's calligraphy comes from the beautiful poetry of HH Sheikh Zayed bin Sultan Al Nahyan ( مرحبا يا حي فضل الله حي من تزهي به أوطاني ) which welcomes guests to the country collaborate, innovate, and push forward to a future that all can take immense pride from.
3. The Seven Emirates by Ashwaq Abdulla
There is nothing more magical than mornings spent strolling through our light-filled lobby as the design details from the external facade create a dance of natural daylight. It is made all the more spectacular by the Ashwaq Abdulla's seven sculptures that frame this walkway. Each one corresponds to a key landmark in the seven Emirates. These pieces represent and celebrate where her country has come from and where it is going.
4. Crossing Boundaries by Anilya Qayyum Agha
Located next to Al Maryah Ballroom, Anilya Qayyum Agha's Crossing Boundaries illuminates social occasions with Islamic geometry and patterns of ornamentation. A single internal light, casts shadows through the box onto the walls, floors, and ceilings encouraging guests to connect with each other.
5. Living it Large Ali by John Stango
John Stango's colourful representation of The Champ, Muhammad Ali, is a modern take on the 1950's Pop Art movement that infuses the standard fitness routine with vibrant colour. This distinct approach creates powerful imagery that will have guests feeling like they can float like a butterfly and sting like a bee.
For more information about our pieces throughout the property or artistic excursions away from the hotel, please contact our Concierge team at concierge.abudhabi@fourseasons.com.
---
---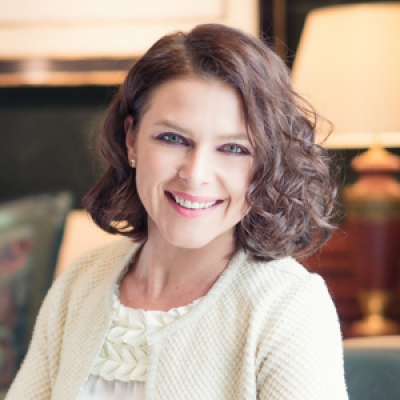 Veronika Szabo
Director of Public Relations and Communications
P.O.Box 107032, Al Maryah Island
Abu Dhabi,
United Arab Emirates
---
Four Seasons Hotel Abu Dhabi at Al Maryah Island
PRESS KIT

Visit Four Seasons Hotel Abu Dhabi at Al Maryah Island Website