Back
A Charming Getaway with a City and Sea Taste at Four Seasons Hotel Alexandria
September 30, 2021,
It's time to kiss the summer heat goodbye and embrace city vibes. As the leaves start to fall and nights turn chillier, the talented team at Four Seasons Hotel Alexandria welcomes guests to experience a tranquil getaway that brings families and loved ones together.
Alexandria is not only a summer hub; it also has popularity all through the year. For colder season lovers, the city offers an array of moods and experiences that ignite the spirit.
Located in the middle of the city with unobstructed views over the Mediterranean Sea, Four Seasons Hotel Alexandria offers guests the chance to enjoy magical sunsets and sea waves from the comfort of their room or while dining in its restaurants.
Starting from October 2021, Four Seasons Hotel Alexandria introduces the season's specialties in its culinary scene. From the harvest moon of autumn to the festive season, Executive Chef Wael Essam will have guests on their toes to anticipate the introduction of new dishes throughout the entire season. The charming getaway entails an experience of flavours in the city of culinary pleasures, wellness in the city for a wellbeing journey and a chance to discover a luxurious Four Seasons staycation.
Flavours in the City
Halabi Night - Offering a taste of Syria, Chef Essam Arabou invites his guests to visit his hometown Hama, through a culinary rush of flavours right at their table at Byblos Restaurant. A collection of handcrafted mezzeh and sizzling grilled Syrian delicacies will entice tastebuds all night. Guests are encouraged to savour the authentic sweetness of halawet eljibn or maammoul dessert as they gaze at the beautiful views of Alexandria and the Mediterranean Sea through floor-to-ceiling windows.
Every Thursday from 7:00 until 11:00 pm, at EGP 495++.

Oriental and Football Vibes - Spend more time exploring Oriental tastes at Shisha Lounge overlooking the view of the infinity pool and the Mediterranean Sea. Whether coming for lunch or dinner, it's the perfect place of choice for a cosy winter day. For football enthusiasts, no need to miss another match. Guests can cheer on their team and follow the game on big TV screens while enjoying casual bites and drinks.
Taste of Morocco - An exciting culinary journey to discover the exotic tastes of Morocco at the Shisha Lounge on the 4th floor overlooking blue waters will transport guests to this enchanting land through every bite.
"Moroccan cuisine is rich and popular in many neighbouring countries as well as in Europe. Over the years, it was influenced by other cuisines from many. We aimed to create an authentic Moroccan experience for our guests, giving them a traditional sense in terms of the spices and flavours that bring out the perfect Moroccan ingredient in every dish. For local Moroccans, the structure of the meal is the most important, and this is what we have created for our guests. Starting with traditional harira soup with a rich assortment of salads and couscous, leading to the flavoursome tagines and traditional desserts served with the popular Moroccan mint tea, guests are guaranteed to have a unique experience at our Shisha Lounge," explains the Director of Food and Beverage Sebastien Braun.
Every Wednesday from 3:00 until 9:00 pm, at EGP 495++.

Afterwork - It's time to settle in for the night with one's favourite companions as the colder weather rolls in. Warm up with a selection of drinks prepared by Mixologist Mark Sherif paired up with some tasty Le Bar bites and enjoy a serene evening. Guests can say cheers! after a day at work with two drinks at the price of one with the Afterwork promotion available on selected cocktails, wines and beers.
Every day from 6:00 until 9:00 pm.

Fresca Café and Bakery - The scent of a fresh bakery remains one of the world's greatest pleasures. The passionate chefs at Fresca Cafe have brought French and casual Italian culinary expertise together in one place. A daily fresh bakery corner delights day or night, including savoury and sweet delicacies.
Daily from 9:00 am until 12:00 midnight.

Bleu Lounge - During the warm sunny days, Bleu Lounge welcome guests to spend a relaxed outdoor time together under the Alexandrian sun with their friends and family as they enjoy sunset cocktails by the Sea.
Friday Brunch - For guests longing to create special memories with their families, Friday Brunch at Kala Restaurant is where they need to be. Guests can connect and spend more time together as they explore an enriched buffet of international and infused live stations curated by its passionate chefs. A kids' area fun-filled with interactive activities is guaranteed to keep the little ones entertained all day.
Every Friday from 3:00 until 7:00 pm, at EGP 625++.

Taste of the Sea - To catch a wave during the charming season, Kala Restaurant offers a culinary crowd-pleaser: a seafood festivity with fresh catch from the sea to guests' tables to complement the seaside view. The passionate chefs are looking forward to enticing taste buds with Mediterranean Kala for a unique twist of seafood and robust sea flavours.
Stefano's Restaurant - For guests seeking to travel to Italy without going too far, Stefano's Restaurant is back to bring a little Italy to the heart of Alexandria with authentic flavours and Italian specialties right where they are. Carefully crafted from sauce to sizzle, guests will enjoy a one-way ticket to enjoy an exquisite culinary journey.
For full promotions click here.

Wellness in the City
Urban Escape - For those seeking to relax and get away from their hectic day-to-day life, the Spa is the place to be. Whether guests are starting the week or getting ready for an exciting weekend ahead, mornings are made more relaxing for them. Guests can enjoy Urban Escape with 30 percent off on all treatments at the Spa during weekdays from 10:00 am until 2:00 pm.
Mediterranean Breeze - For maximum and pampering, guests are invited to discover The Mediterranean Breeze. The treatment follows the footsteps of Queen Cleopatra and her Egyptian beauty secrets. It's a journey to help guests rejuvenate from head-to-toe leaving them to feel like Queen or King. EGP 4500 – 150 minutes.
Splashing Fun - Splash season is never over! Bring back the summer feels during winter with day-use offers and enjoy laps at the heated indoor pool. For the little ones, experienced instructors are ready to help them discover the world of water with guided swimming classes. Day-use at EGP 700; private swimming classes at EGP 500 per session.

Stay-Cation in the City
To capture the charm of the city and sea, guests can book a sweet stay with a Third Night Free to enjoy an extra day in their city getaway.

For additional offers, click here.

Lead With Care
Grounded in health care expertise and enabled by access to leading technologies and tools, the Lead With Care program is focused on providing care, confidence and comfort to all Four Seasons guests, employees and residents within the new COVID-19 environment. The new program outlines clear procedures that educate and empower Four Seasons employees to take care of guests and each other. To learn more, click here. The award-winning Four Seasons App and Chat allow guests to control how they engage with others – limiting face-to-face interactions while maintaining the highest levels of personal service. While on property, guests are encouraged to use the Four Seasons App and Four Seasons Chat to interact with staff.
---
---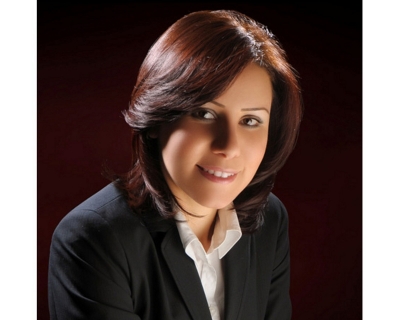 Sarah Nabil
Director of Public Relations
399 El Geish Road
Alexandria,
Egypt
---
Four Seasons Hotel Alexandria at San Stefano, Egypt
PRESS KIT

Visit Four Seasons Hotel Alexandria at San Stefano, Egypt Website