Back
A Culinary Journey to Discover the Taste of Morocco at Four Seasons Hotel Alexandria
The best flavours of the west are served at the Pool Lounge every Thursday
February 16, 2021,
At the far west of north Africa, a flavoursome country with a rich heritage of cuisine lies on the Mediterranean and Atlantic shores: it is called Morocco. With travel restrictions still in place, Four Seasons Hotel Alexandria has created an exciting culinary journey to discover the exotic tastes of Morocco. At the Pool Lounge, with Arabic-style furnishings overlooking magical shades of blue water, Four Seasons will transport guests to this enchanting city through every bite.
Sebastien Braun, Director of Food and Beverage along with Ahmed Havez the Assistant Director, have teamed up to bring this experience to life for Hotel guests and visitors to enjoy.
The fascination with Morocco started with Sebastien Braun at a very young age when he used to go and spend the summer days there. "My time in Morocco was not only summer vacation. It shaped my passion for food. It has a lot of influence from other cuisines, and an extensive combination of flavours and spices that create the authentic taste and uniqueness of every dish."
Sharing the same passion is Ahmed Havez, who fell in love with Morocco the first time he travelled to the country and came in contact with its culture and cuisine. Then Morocco became his second home, where he explores something new every time he visits.
Presenting Taste of Morocco
"Taste of Morocco at the Pool Lounge presents the most famous traditional and homemade dishes of this exquisite cuisine. Hospitality is what the Arab world is known for, so we have created the menu to be served family-style on the table for sharing following this tradition," says Ahmed.
The menu will start with harira soup, a tomato-based soup well known for its mixture of chickpeas, lentils and small noodles.
"Then the appetisers are a great introduction to a number of spices that are considered key to authentic Moroccan cuisine, including coriander, garlic, parsley, paprika, cinnamon, cumin, sweet paprika, turmeric and ginger," highlights Ahmed.
Guest can enjoy dipping the homemade fresh bread called khobz in Arabic, and the freshness and the mix of sweet and sour found in the seafood pastilla - fish and shrimp in sugared puff pastry - or try the traditional zaalouk of grilled eggplant, fresh tomatoes, garlic, paprika and olive oil.
"There is a taste for everyone on the menu," says Ahmed.
For the main course, tajines highlight this culinary journey. Tajines are a famous dish when it comes to this style of cuisine, which is prepared in a special clay pot. With its conical lid, meat and other ingredients such as prunes, figs, apricots and other dried fruits along with a strong mix of spices become very tender, creating the foundation of this cuisine. For a spicier and stronger taste, a good dose of harissa - a spicy paste of red chillies, coriander, cumin and garlic - will heat things up. Guests can choose from lamb, beef or chicken tajines.

To end the journey and especially for those with a sweet tooth, the desserts in Morocco offer many styles and textures. On the menu, the shebakiya - plum compote with semolina and sesame - is offered for a traditional treat, or guests can opt for a healthier option such as cinnamon orange with orange flower water, sugar and ground cinnamon. This is followed by the famous traditional mint tea, made here with Chinese gunpowder green tea, fresh spearmint leaves and plenty of sugar. It's poured from a height of at least 30 centimetres (12 inches) to create a frothy head.
To experience this elevated traditional culinary journey, guests are welcome to book their table at the Pool Lounge every Thursday starting at 4:00 pm at EGP 495++ per person.
Call 035818000 for reservations.
---
---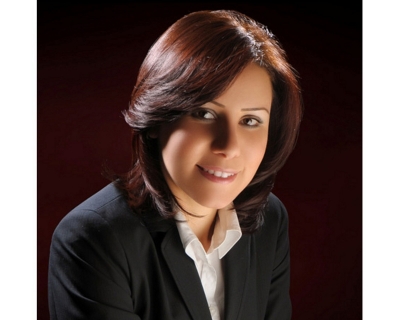 Sarah Nabil
Director of Public Relations
399 El Geish Road
Alexandria,
Egypt
---
Four Seasons Hotel Alexandria at San Stefano, Egypt
PRESS KIT

Visit Four Seasons Hotel Alexandria at San Stefano, Egypt Website