Back
An Inspirational Ramadan at Four Seasons Hotel Alexandria
A window to discover culture, destination and culinary
March 14, 2023,
Halo Ya Halo, Ramadan Karim Ya Halo - the song is welcoming the month and is one the early signs that once heard on the radio, the Arab world starts the ritual to prepare for the Holy Month.
Given the value and importance from a religious context, Ramadan was the month that God revealed to the Prophet Muhammad the Qurʾān, Islam's holy book. It is the month of fasting, giving and sharing.
Through the years, Egypt developed several Ramadan traditions that remain nowadays. This year, guests are welcome at Four Seasons Hotel Alexandria to discover Ramadan wonders that bring joy to every aspect of life.
Ramadan lanterns beautifully decorate each table and the hallways around the Hotel. Fanous Ramadan is considered the number one most renowned symbol of the month. The lantern was used in early Islam for lighting at night to go to mosques and visit friends and relatives. It is said that it started to become a Ramadan symbol on the day Al-Muizz li-Din Allah Al-Fatimi entered the city of Cairo, on the fifth day of Ramadan 358 AH. Welcomed at night by decorated lanterns, it became tradition.
Moving to the culinary side, the Hotel's Executive Pastry Chef invites guests to indulge in a selection of Kunafa making from around the world with its mixes of cheese, nuts, or chocolate. The Kunafa is considered the second most renowned Ramadan symbol in the streets of Egypt. On every street or corner, it is easy to find a small shop with a special machine that spills fine lines of liquid dough until cooked. These sweets trace their origins back to the Ottoman Empire and can still be found in various forms throughout the former empire's dominion.
Guests are welcome to experience this rich culture at Iftar at Kala or Byblos restaurants or enjoy a friendly Sohour gathering at Shisha Lounge. The culinary team has prepared delicious menus made with love and passion.
Sunset Iftar with Arabic Band
Saturday to Wednesday
Ramadan buffet at Kala - EGP 1295
Family style at Byblos starting EGP 895
Thursday and Friday
Grand Buffet at Kala and Byblos restaurant - EGP 1295
Ramadan Nights at Shisha Lounge
Alexandrian Sohour- EGP 790
Arabic takht starting 10:30 pm
Flavoursome shisha available
Dinner at Stefano's
Italian a la carte menu
From 6:00 to 11:00 pm - closed on Sunday and Monday
Ramadan Wellness at Spa
Relax more – Enjoy 50 percent off on the second massage of choice

Reenergize – The Hotel's fitness experts will guide guests through several activities; Ramadan memberships available

Sunset Yoga – De-stress mind, body and soul on Wednesdays and Thursdays at 4:00 pm
For more local insights about the mosques and spiritual tours around the city, contact the Hotel's concierge team.
One can never get enough from the vast topics around Ramadan, so guests are encouraged to follow the Hotel's social media pages for more insights @FSAlexandria.
To book Ramadan experiences, contact the Hotel at 02 (03) 581 8000 or e-mail res.alexandria@fourseasons.com
---
---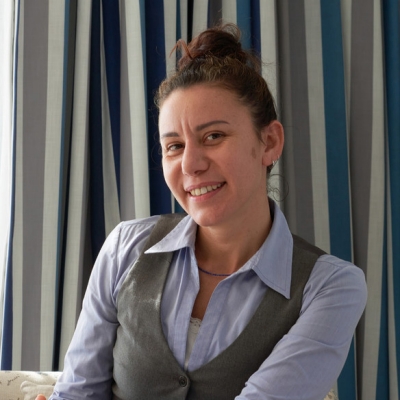 Sarah Nabil
Director of Public Relations
399 El Geish Road
Alexandria,
Egypt
---
Four Seasons Hotel Alexandria at San Stefano, Egypt
PRESS KIT

Visit Four Seasons Hotel Alexandria at San Stefano, Egypt Website