To watch the sun rise from underneath the Mediterranean is an experience that will sum up Alexandria, so the concierge team at Four Seasons Hotel Alexandria at San Stefano has compiled a list of places where entertainment continues to the wee-hours of the morning.
Greek Club - White and Blue at the Greek Club offers a portrait-like view of the Mediterranean, complimented by various colours and sizes of boats docked right underneath the terrace, and a selection of cocktails to keep your thirst quenched all throughout the night.
Alegria - Since most of Alexandria's night spots are ancient, the city decided to introduce a new, hip spot for the crowds to rejoice in – and joy is definitely what you find there. Ultimate cocktails, lively crowds, great finger foods and exciting music provide entertainment and a modern ambiance.
At Four Seasons Hotel Alexandria

Le Bar Lounge - Lounge in one of the outrageously comfortable love seats, sofas or chairs while enjoying a specialty martini or an exotic fruit juice in this charming lounge. The music is carefully picked to make sure you keep a mellow vibe all throughout your stay, and cigar smokers are welcome.
Fish Restaurant - Whether you're doing business, meeting up with your wedding party, having an afternoon snack and drink, or looking for a place to spend a nice evening, Fish restaurant overlooks the Mediterranean and offers a panoramic view complimented with only the finest of the fruits of the sea. Experience what seafood should really taste like in a portrait-like setting; we guarantee the memories will linger on your thoughts and taste buds as well.
The Pool Lounge - Offers a new lifestyle experience and has become one of the "it places" in Alexandria. It is a casual lounge with a cosy atmosphere, an amazing infinity-pool view and natural sunlight during the day. It reflects an upscale lounge with modern décor and comfortable seating of lounges and tables. It is also equipped with LCD screens that broadcast fashion, music and football. Located on the 4th Floor, opposite to the Spa, the Pool Lounge offers both lunch and dinner.
Bleu Lounge - Fresh sea breezes and slowly cascading water on the terrace add to the romance and summery feel of this seasonal outdoor lounge. Dazzling views of the Mediterranean make it the perfect spot to watch the sunset or grab a photo opp. Bleu serves cocktails, light fare and every kind of shisha you can imagine. Open exclusively in the summer.
---
---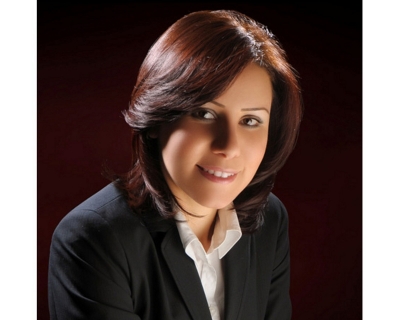 Sarah Nabil
Director of Public Relations
399 El Geish Road
Alexandria,
Egypt
---
Four Seasons Hotel Alexandria at San Stefano, Egypt
PRESS KIT

Visit Four Seasons Hotel Alexandria at San Stefano, Egypt Website