Back
Your Must-See Guide in Alexandria
The concierge team at Four Seasons Hotel Alexandria at San Stefano recommends the top six excursions for visitors to the city.
Montazah, an oasis of calm on the city's eastern edge, is a lush haven of tall palm trees, trimmed lawns and blossoming flowers that was once off-limits to all but the royal court and their associates. Today, anyone is welcome to stroll within the sprawling gardens, which can be a well-deserved, welcome slice of nature after a day spent within Alexandria's bustling atmosphere.
Majestic and white against the blue Mediterranean Sea, the 15th-century Fort Qaitbay occupies the narrow peninsula where the infamous Pharos Lighthouse once stood. Today it is a naval museum that the entire family can explore, from its lookout towers to the unique collections of weapons that occupy the rooms within. A bonus comes in the form of a one-of-a-kind view of the intersection of the Mediterranean with the mainland – perfect for a sunset escapade.
The Catacombs of Kom el-Shuaqqfa are cut from the rock on the southern slopes of a hill, in the Carmous district. Thought to date from the 2nd century AD, they offer a distinctive example of the characteristics of the Alexandrian fusion of Egyptian and Greco-Roman styles. A siite not to be overlooked if you're a fan of art and architecture.
Move on to the Southwest of Carmous next. The city is a hill where the remains of ancient walls, architectural fragments and rubble on which Alexandria's only ancient monument is left standing. Pompeys Pillar rises from the ruins (almost 27 metres or 89 feet tall) of the ancient and famous Serapeion.
In the elegant Alexandria district of Zizinya stands the Royal Jewellery Museum. As well as the actual building being a worthy site alone, the rooms of the two floors are filled to the brim with display boxes showcasing every kind of imaginable item of status, luxury and wealth from the personal belongings of King Farouk and his Royal Family.
Bibliotheca Alexandrina, the most famous library of all time, is not merely a library, but rather a centre of excellence in the production and dissemination of knowledge. Highlights include the exteriors of the library, which are designed in ode to an ancient Egyptian sun disk by Norwegian designers Snøhetta, the history of the world's civilisations inscribed on the borders of the water-filled moat surrounding the library, the magnificent interiors, and of course the grand amount of history carried within its walls.
---
---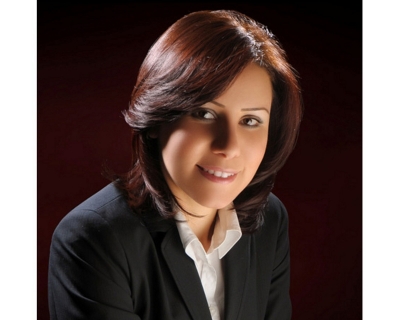 Sarah Nabil
Director of Public Relations
399 El Geish Road
Alexandria,
Egypt
---
Four Seasons Hotel Alexandria at San Stefano, Egypt
PRESS KIT

Visit Four Seasons Hotel Alexandria at San Stefano, Egypt Website