Back
Four Seasons Hotel Amman Welcomes Spyridon Georgakopoulos as New Hotel Manager
October 21, 2021,
Four Seasons Hotel Amman announces the appointment of Spyridon Georgakopoulos as the new Hotel Manager. In this role, Spyridon will use his genuine and versatile hotelier background to continue to offer guests a heightened sophistication at a landmark hotel that has long been one of the city's favourites.
Born in the coastal port city of Volos in Greece, Spyridon has been part of the international hospitality industry since 2005 with deep roots in food and beverage developed in Greece, Ireland, Saudi Arabia, Azerbaijan, Thailand, Lebanon and Qatar. He studied at the Ecole Hoteliere de Lausanne and holds certificates in Project Management, Asset Management and Experience Design Thinking.
Carlo Stragiotto, General Manager of Four Seasons Hotel Amman, states, "It's an exciting time for us to see Spyridon joining our team in Amman following the completion of our extensive renovation program. Spyridon's wealth of experience in service and product along with his passion for people development will elevate the guest experience."
"I'm very happy to be part of the Four Seasons family in Amman, especially with the new renovations and hotel openings in the area. Together, we will offer an inspiring experience for guests in Amman's best-loved luxury hospitality address. I especially look forward to contributing to the authentic Jordanian hospitality that this Hotel has been known for, for so many years," says Spyridon.
At Four Seasons Hotel Amman, visitors are invited to discover more than just world-class accommodation and culinary craftsmanship. The Hotel's concierge team is ready to help guests explore Jordan's capital and beyond by sharing their personal favourites and revealing hidden gems. These passionate local experts are happy to put together customised itineraries that will help to make guests' stays even more memorable.
To make a reservation, call +962 (6) 550-5555 or book online.
---
---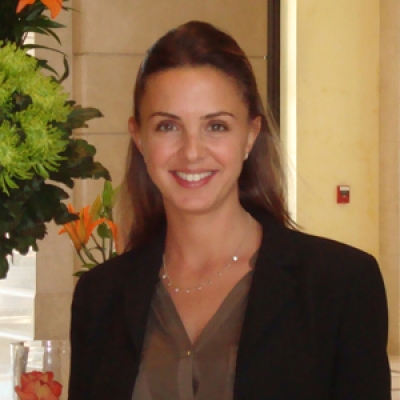 Yasmin Sati
Director of Public Relations
Al Kindi Street, 5th Circle, Jabal Amman
Amman, 11195/ P.O. Box 950344
Jordan
---
Four Seasons Hotel Amman
PRESS KIT

Visit Four Seasons Hotel Amman Website