Back
The Art and Science of French Food
It isn't just a matter of popular culture that "Bon Appétit" has become the expression of choice when wishing someone a good meal. Translating literally to "good appetite," the French phrase is a timeless reminder of French people's love of great food and more importantly, their passion for making mealtime an extraordinary and sacred rendezvous with all the five senses.
"French cuisine is a delicate combination of art and science," explains Arthur Vonderheyden, Chef de Cuisine of the new French brasserie La Capitale located at Four Seasons Hotel Amman. "A good French dish – with a taste that will linger on for hours – demands creativity and a knack to play and experiment with ingredients; and these two elements contribute to the artsy elements of French food. On the other hand, the culinary strokes or the techniques that go into bringing these 'artworks' to life tell one about the rigorous and customary disciplines of French gastronomy."
As the first real brasserie in Amman, La Capitale is epitomising these quintessential principles to the delight of food lovers, with Chef Arthur's open-air kitchen dishing out classic brasserie favourites such as purée de pommes de terre à l'ancienne; indulgent foie gras au torchon with pain d'épices and duck parmentier and many other multi-sensory creations, which in Chef Arthur's words are all "garnished with a pinch of love," and for good measure, to bring out the flavours of true French dining and entertaining.
Also on the menu are signature rotisserie dishes – spilling some of the most authentic French cooking secrets that have stood the test of time to capture the fancy of chefs and food connoisseurs alike. "One of the simplest French culinary traditions is to cook with butter. This is because butter allows the buds to send a signal of happiness to the brain – triggering the same emotion you experience when you receive a present. So imagine how many bites of happiness you can consume with every morsel of French cuisine," beams Chef Arthur.
Another French ritual Chef Arthur can't wait to draw on is the use of various sauce combinations. "This method allows me to combine a variety of flavours during long hours of cooking a main product – usually meat or fish – inside a big stew garnished with vegetables and condiments. I invite guests to experience this technique in action in my plats du jour dish at La Capitale."
For patrons, the much-awaited French dish must go through one final stage before making it to the table. Best described as the "art of plating" or presentation, these finishing touches help the chef present the French creations as nothing less than an exquisite piece of art that is bustling with both flavours and culinary charm.
"Some research studies have revealed that the same person, who has eaten the same dish twice with two different styles of plating, will appreciate the one that is more pleasing to the eye. So yes, presentation is important because you eat with your eyes first. But if we had to choose between good taste and good looks, you know the answer," adds Chef Arthur.
La Capitale opened on November 6, 2016.
---
---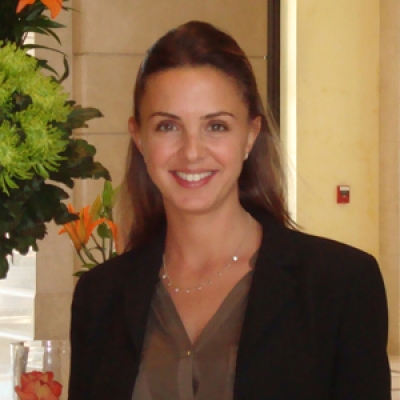 Yasmin Sati
Director of Public Relations
Al Kindi Street, 5th Circle, Jabal Amman
Amman, 11195/ P.O. Box 950344
Jordan
---
Four Seasons Hotel Amman
PRESS KIT

Visit Four Seasons Hotel Amman Website