Back
Italian Cuisine Imbued with Passion: Introducing Mercato at Four Seasons Astir Palace Hotel Athens
Mercato brings alive the vibrance of an Italian market after which it is named - there is generosity, tradition, pride and craftsmanship in ample display at this waterfront Italian trattoria
June 24, 2019,
For Chef Roberto Cannata at Mercato, everything flows from the beautifully basic tenet that Italian food is about enhancing good ingredients to their peak. At the new Italian trattoria at Four Seasons Astir Palace Hotel Athens, he brings his Tuscan upbringing to the fore as he embarks on a culinary journey to the Italian countryside, meticulously culling the freshest ingredients from trusted artisanal producers.
The restaurant is itself a large, inviting space. The deli counter, displaying the prized produce curated by the chef, is an enticing corner that introduces to a whole new world of Italian gastronomy, it even comes equipped with its own passport – a guide to the best Italian produce by region.
Spilling on to the generous terrace with sweeping views of the Saronic Gulf is the spritzeria, devoted to that glorious, light-hearted Italian summer ritual of aperitifs. Nothing spells summer like nursing a Watermelon Spritz while watching yachts cruise by in the distance. If Italian translates as pizza, at least for younger guests, Mercato doesn't disappoint. Made in the traditional Neapolitan pizza style in the restaurant's outdoor oven, anointed with extra virgin olive oil and then cut with a rustic pizza wheel, Mercato also offers alternatives to suit every regimen, with gluten-free options.
With vaulted ceilings, rich woods, mosaics and dinner booths done up in a colour palette of duck egg and rose quartz, designer Martin Brudnizki lends Mercato an air of a sensual, modernist Italian film. Start with antipasti that hark back to the simple, timeless flavours of Southern Italy, a hearty melanzane parmigiana or the refined subtlety of carpaccio di manzo. Follow it up with a classic spaghetti carbonara or the melt-in-the-mouth goodness of a ravioli burrata alla melanzane. Make room for a dessert trolley laden with sinful, enticing temptations from refreshing home-made gelatos and sorbets in surprising flavours to Italian standards such as tiramisu and cannoli.
Gear up for a gastronomic fiesta year-round as Mercato showcases the rich, regional culinary diversity of Italy through a series of food and wine festivals. A carb-filled pizza fest with chefs from other Four Seasons competing with Chef Cannata is also in the cards. Relive the dolce vita of yesteryears on this iconic property with authentic Italian fare, joyous conviviality, premium Italian wines and spirits paired with spectacular sunsets and sea-views.
Mercato at Four Seasons Astir Palace Hotel Athens: tel: 210 890 1000
---
---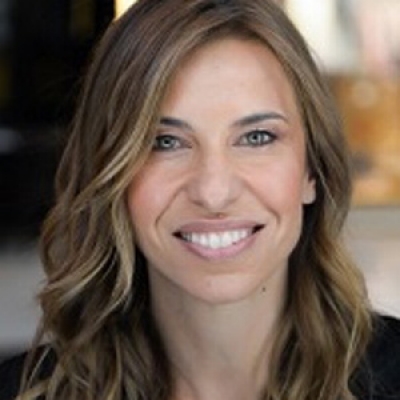 Elia Kentrota
Director of Public Relations
40 Apollonos Street
Vouliagmeni, Athens, 16671
Greece
---
Four Seasons Astir Palace Hotel Athens
PRESS KIT

Visit Four Seasons Astir Palace Hotel Athens Website