Back
Pelagos Restaurant Opens at Four Seasons Astir Palace Hotel Athens with an Inspired Approach to Fish and Seafood as Part of a Forward-Looking Interpretation of Fine Dining
Chef Luca Piscazzi introduces his own fresh take on fine dining with a distinctive menu that reveals the seasonal flavours of the Mediterranean Sea
May 5, 2021,
Pelagos restaurant opens this season at Four Seasons Astir Palace Hotel Athens on the scintillating Athens Riviera with an intriguing approach to seafood and a fresh new locavore-inspired take on fine dining. Chef Luca Piscazzi, who recently joined the team in Athens, takes the helm at the Resort's new flagship dining spot that looks out onto the becalming waters of the Saronic Gulf. Faithful to the restaurant's dedication to fish and seafood, Piscazzi has crafted an excitingly inventive menu. Taking inspiration from the sea, he applies a rule-breaking approach, weaving in contemporary influences from around the world. The result is an unconventional interpretation of quintessential cooking techniques. For Piscazzi, taste matters above all else, from starters to dessert.
A Chef with Michelin Prowess
Having earned his stripes at Michelin-starred restaurants in Rome, Hong Kong, Beijing and London, Piscazzi decided it was time for a change of pace and made the move to Athens with his family, where he is thoroughly enjoying the stylish lifestyle of the Athens Riviera. His latest post saw him serving as head chef alongside trail-blazing French Chef Anne-Sophie Pic at her restaurant La Dame de Pic London. Located within Four Seasons Hotel London at Ten Trinity Square, it gained its two Michelin stars during Piscazzi's tenure.
Piscazzi brings this tradition-defying ethos to Pelagos, though makes it clear that he is not interested in "smoke and mirrors" gastronomy. Instead, he is invested in bringing out the rich flavours, subtle aromas and varied textures of seasonal raw ingredients while ensuring diners can immediately recognise what is on their plate.
Low-key yet an innovative thinker who enjoys experimenting, he considers flavour to be the most important factor in a dish. In developing the new menu for Pelagos, Piscazzi, who says he likes "the notion of the unexpected," has applied techniques usually associated with meat to seafood, as well as ideas that are uniquely his.
"I wanted to use pure mastic, which comes from the North Aegean island of Chios, and thought to encase a whole fish in it as part of a dry-ageing process," Piscazzi notes. "I found that the mastic resin not only imparts a sweet scent to the fish but has the effect of beautifully preserving it and making the flesh more succulent."
Finding Inspiration Around the Mediterranean
Piscazzi enjoys nothing more than a solo walk along the beach, a short walk from his home, and it's often there where a culinary epiphany may come to him. "The beauty of Greece and living in the Mediterranean is that simple pleasures lie at the core of everything," he says. Taking a cue from the ever-changing mood of the sea, Pelagos' vibrant young team is adept at creating its own take on global gastronomic trends.
"We source most of our ingredients locally, particularly sustainably-caught fish and seafood, and ensure nothing goes to waste. If we have a yellowtail, we'll serve the raw part of the fish, make cream from the belly and, if it contains eggs, we'll make bottarga," says Piscazzi. "Fish, like vegetables, are seasonal. I always ask my fisherman to recommend the fish I should use."
Diners might choose to start with a blue fin tuna tartare with courgette trompette, piper cubeba and pistachio and bay leaf ice cream. Main highlights include wild sea bass with mastiha artichoke, smoked pike caviar and kumquat and Kagoshima wagyu with coeur de boeuf tomato, tsukudani potato and smoked eel.
Three degustation menus ranging from four to eight courses offer comprehensive gustatory journeys through the main menu. On the wine list, Mediterranean coastal countries take precedence, with sought-after labels from Bolgheri to Burgundy and beyond, including singular Greek varieties and vintages.
Nautical Design Echoes Greece's Maritime Heritage
Echoing the restaurant's deep connection with the sea, the eminent interior architecture and design team of experts at Martin Brudnizki Design Studio worked their magic at Pelagos, both indoors and out.
A warm, intimate interior pays tribute to Greece's maritime heritage, bringing to mind the curved hull and dining saloon of an opulent cruise ship with high timber-panelled ceilings, polished wood, vintage lamp fixtures and caramel-hued leather banquette seating. Earthen marble floors reference boat sails and braided white rope on the walls mimic dock lines, while white-grey Attican marble and wispy chandeliers add to the restaurant's understated elegance.
Pelagos' classic martini bar is a stylish throwback to '60s retro glamour and the Resort's celebrity-studded history. This is the type of spot where it's easy to imagine Sean Connery's James Bond in his trademark ivory dinner jacket and black bow tie seated on a clamshell-design high stool at the sleek teal marble and brass bar, cradling a Martini. Fast-forward to the 21st century and guests will find Four Seasons mixologist masterminds shaking up an array of imaginative signature cocktails with fresh juices, premium spirits and southern Mediterranean botanicals.
In the outdoor dining area, the golden age of cruising vibe continues. Kick back in black wicker lounge chairs and revel in unfettered Saronic Gulf views. Feel the exhilarating caress of iodine-rich sea breezes and the life-giving warmth of the sun. One could be forgiven for thinking they're on the ship's upper deck and in prime position to capture sunset, hear seagulls call out overhead and spot sailboats silhouetted against a bronze-tinged sea.
Pelagos is open for dinner to both guests of the Resort and external guests. Call +30 21 0890 1190 to book.
Lead With Care
Health and safety remain the first priority at Four Seasons. To offer a safe environment for guests and employees, Four Seasons properties across the globe are implementing Lead With Care, a full-scale health and safety enhancement designed in collaboration with leading experts.
As Four Seasons Astir Palace Athens welcomes guests back, the entire team is committed to ensuring the highest standards of health and hygiene, without compromising the quality of the guest experience.
---
---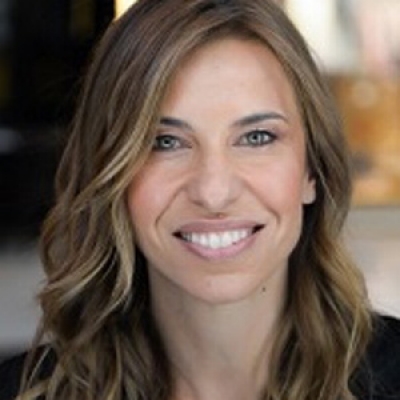 Elia Kentrota
Director of Public Relations
40 Apollonos Street
Vouliagmeni, Athens, 16671
Greece
---
Four Seasons Astir Palace Hotel Athens
PRESS KIT

Visit Four Seasons Astir Palace Hotel Athens Website