Back
Sea Adventures
Whether you prefer adrenaline highs or deep relaxation, Four Seasons Astir Palace Hotel Athens delivers good times on the water
Athens may be known for its archaeological attractions, but it's also one of few European capitals blessed with a swimmable coastline of EU-designated Blue Flag beaches and idyllic coves.
For those yearning for adventures on the water, you'll feel spoiled for choice. Greece is home to some of the world's most desirable sailing grounds, so there's plenty of boating fun to be had, starting with the Athens Riviera. And there's no better jump-off point than Four Seasons Astir Palace Hotel Athens, which sits at the edge of a secluded peninsula that juts out into the Saronic Gulf.
Choose between the slow and steady rhythm of a sailing yacht and the adrenaline rush of slicing through the water in a high-powered RIB. Whatever it is that floats your boat, a private yachting trip is the best way to reach the nearby islands of the Saronic.
Greece's culture and way of life is inextricably tied to the sea, therefore, adventures on the water are a signature resort experience. Here, water therapy comes in all sorts of forms, from scuba diving and kayaking to open water swimming and beyond. Consult our concierge, who can tailor the experience to your specific interests.
Sail Your Way to Serenity
Few moments in life invoke a sense of freedom and serenity like casting along the water in a sailboat, the wind rushing through your hair. There's something about being on the water and relying on the wind to chart your course that allows you to rediscover your spontaneous side. You'll set off from Astir Marina for a half-day skippered sunset catamaran cruise around the islets of Hydrousa and Fleves, whose crystalline waters are ideal for swimming. Raise a toast to the generosity of Mother Nature with a glass of prosecco along with finger food, traditional Greek delicacies and fresh fruit. Make the experience even more memorable with a candlelit dinner at anchor in a sheltered bay.
Reach Remote Coves in a RIB Boat
Not only are RIB boats the fastest mode of marine transport, they also allow you to reach the most remote coves located along the Riviera and off the Saronic islands, many of which are inaccessible by land. Hop aboard and, in no time, your skipper will have you flying across the water, jetting between secret bays and inlets. You'll be surprised to find aquamarine waters reminiscent of the Aegean, in locations such as tiny, pine-dotted Agistri island, situated a relatively brief boat ride away from the resort. All you need do is drop anchor and take a soul-reviving dip. As late afternoon rolls around, dock outside casual seaside taverna Apónēssos at the southwest tip of Agistri and sample grilled sardines and tuna carpaccio, the house specialty.
Take to the Sea on a Traditional Caique
One of the most unique ways to sail the Saronic is aboard a traditional Greek caique, or trehandiri, with a captain who knows these waters like the back of their hand. Powered by motor and, in some cases, sails, these boats are renowned for wide wooden hulls that are specifically designed for navigating Greece's waters in safety and comfort. Guests can choose between lovingly-refitted wooden motor sailing boats such as the 48 foot (15 metre) Faneromeni, which was built from pine on the Sporades island of Skiathos in 1945. Like most of these hardy vessels, there's a story behind each one: Faneromeni originally transported food and other goods to the islands. Today, many caiques feature cabins, dining facilities, deck lounges and water toys such as SUPs and snorkelling gear. Ask our concierge about packing a Four Seasons picnic basket filled with culinary delights. You may prefer one of our chefs to join you on the trip to prepare a delectable menu on board.
Scuba Diving for Everyone
Newbie scuba divers often find it hard to paint a picture of what it is like to see the underwater world for the first time. Below the sea surface, the world falls beautifully silent. Looking at the delicate marine ecosystem up close, one feels a deep sense of peace, wonder and delight. For those wanting to try scuba diving during their stay in Athens, the calm, protected waters of the Saronic make for ideal conditions. Our expert team can provide a one-hour taster lesson in the basics of diving close to shore, whereas private dive sessions further out at sea can be arranged for the more advanced.
Kayak to Cape Sounion
Test your form and explore the spectacular coastline around Cape Sounion, at the southeastern tip of greater Athens, on a guided sea kayak tour. Our kayak experts will show you rugged cliffs, take you to hidden caves and introduce you to Archi islet and the sand dunes of wild Legrena beach. You'll have the opportunity to swim in refreshingly cool seas and fuel up with a snack before you continue to Cape Sounion. There, you'll park your kayak on the shore and take a wander around the painstakingly-preserved fifth-century BC Temple of Poseidon, dedicated to the Olympian god of the sea. British poet and philhellene Lord Byron was so impressed that he carved his name on the white marble structure when he visited in the 19th century.
Swim Freely in the Open Sea
Recruit our professional swim coach, who is also a trained lifeguard, for an open water swimming session in the exceedingly safe, shallow Blue Flag waters of Vouliagmeni Bay. Treat it as a training session as part of your regular program or make it a leisurely swim in the sunshine, taking in sweeping views of the verdant peninsula. Your coach will wear a floatable safety device for the duration of your swim to ensure added peace of mind. Longer distance swims can be arranged for the endurance-minded through our concierge.
---
---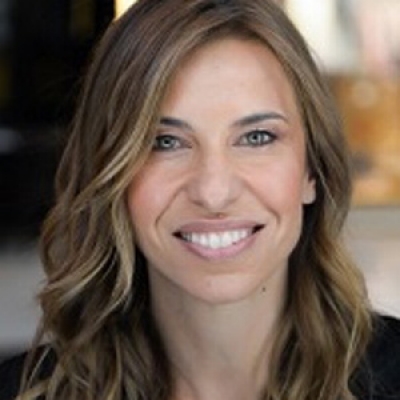 Elia Kentrota
Director of Public Relations
40 Apollonos Street
Vouliagmeni, Athens, 16671
Greece
---
Four Seasons Astir Palace Hotel Athens
PRESS KIT

Visit Four Seasons Astir Palace Hotel Athens Website