Back
Get to Know Vouliagmeni, the Most Glam Location on the Athens Riviera
As you make your way along the Athens Riviera to Four Seasons Astir Palace Hotel Athens and arrive in the über-glam resort suburb of Vouliagmeni, you will quickly realise there is no other location in the Greek capital quite like it.
The first thing you will notice is that Posidonos Avenue, the winding coastal road that runs the length of the Riviera, is studded with palm trees, which are not normally associated with the landscapes of Greece. These proud vanguards stand tall above the shimmering royal blue waters of vast, well-sheltered Vouliagmeni Bay. A short drive from Athens' city centre, you'll feel like you have stumbled on paradise found.
So, it's no wonder that Athenians flock here, particularly between the months of April and October, when the sun is out, blazingly bright, lighting up cloudless skies above and sandy beaches below. But there's plenty more to do in Vouliagmeni than just take a swim.
Take your pick from hiking for bird's eye views, soaking in mineral springs, learning to surf or catching a movie outdoors, among other highlights.
Book a stay at Four Seasons Astir Palace Hotel Athens and take the opportunity to get to know Vouliagmeni, your new neighbourhood, with this insider guide.
Discover a Hidden Lake with Healing Powers
Just a seven-minute drive from your hotel lies a hidden lake, surrounded by rocky cliffs. Lake Vouliagmeni is a naturally-occurring oasis of wellness, where you can bathe in thermal springs whose temperatures remain a reliable 22 to 29 C year-round. Scientists still haven't explored the deepest depths of the lake's undersea caverns. Aside from the pedicure prep that the lake's doctor fish deliver, these magical mineral waters are believed to aid post-traumatic rehabilitation and musculoskeletal pain relief. Afterwards, settle back in your sun lounger and order a refreshing cocktail in the shade of the tree canopy. Ask our concierge to book ahead. Make sure to slip into that slinky Greek-designed one-piece you picked up from the boutique and don your Jackie O sunglasses.
Hike Up to Faskomilia Hill for Splendid Views
One of the most wondrous things about Greece is that, often, you need only scramble up a low hill to be rewarded with astonishing views. That's definitely the case when it comes to Faskomilia Hill, which rises up above the coastal highway and is named after the wild sage sparsely dotting its gently-sloping flanks. Acacia, olive and pine trees make the location a haven for birds. Hikers of all ages and abilities make their way along a network of trails to breathe in the rarefied air and take in the splendour of Vouliagmeni Bay from above, along with Lake Vouliagmeni and the peninsula where Four Seasons Astir Palace Hotel Athens is situated. Our concierge can provide further information and arrange a transfer to the point where you will commence your hike.
Dine at Traditional Tavernas on the Water
There's nothing more inherently Greek than savouring lunch or dinner at a traditional taverna with the sea lapping at your feet and a table heaving with meze.
Go for a walk along the verdant promenade beside the beaches of Kavouri then take a seat on the open-air deck of family-run Panorama. Freshly-caught fish, sourced from the Aegean, and seafood is the order of the day here. Above all, it's the ideal vantage point for sunset.
Labros opened its doors opposite Lake Vouliagmeni in 1889 and, today, is an institution. Aficionados come from all over Athens for a unique mussel pilaf and masterfully chargrilled sea bream or red snapper. Afterwards, grab an ice cream made with buffalo milk and Aegina island pistachios from Bufala Gelato.
Ask our concierge to book ahead. Aim for a weekday, when the tavernas are less busy.
Swim Off-Season with the Locals
Vouliagmeni has a microclimate all its own, which allows for relatively warm sea temperatures even through the cooler months. As a result, it has a devoted following among those who swim whatever the season. The Vouliagmeni-based open-water swimming community WeSwim is a friendly group of individuals who get together to learn proper technique, build confidence and rack up the laps. Every Sunday between October and May, and each Wednesday from June to September, they run open-water group swimming sessions and everyone is welcome to join in the fun. Ask our concierge for additional information.
Learn to Surf in the Bay
Greece isn't the country to come to mind when you think of surfing. But if you haven't tried the sport, here's your opportunity to dip your toe in the water and learn to tame the waves. Athens-based Kyma Surf School offers private and group surfing lessons in Vouliagmeni Bay, normally between September and May. Waves here are gentle, therefore, perfect for beginners and especially youngsters. The Hellenic surf brand also creates some pretty cool surf gear and accessories. Speak to our concierge for further details.
Catch an Art House Film Outdoors
Greek summer doesn't really feel like summer if you don't spend an evening catching a European art house film, such as a French or Italian comedy or a suspense-filled Spanish flick, at one of the city's open-air cinemas with the aroma of night-blooming jasmine in the air. Beloved among Athenians, these independently-run theatres operate between June and September. Vouliagmeni has its very own in Cine Akti, a small, cosy cinema surrounded by trees and tucked down a residential side street. Make sure to arrive early to secure a ticket as seats are few.
Party Till the Early Hours
Island, a sophisticated multi-level venue combining a club, restaurant, bar and café perched in an idyllic waterfront location, is a summer mainstay and celebrity magnet on the Athens Riviera. With guest DJs from Greece and abroad, its themed parties, particularly on Thursdays and Sundays, are legendary. At Astir Beach, you'll find boho-styled, bikini-friendly Privilege Beach House, a name that has long been synonymous with good times in the Greek capital. Our concierge can make a booking for you and arrange a transfer via car or yacht.
---
---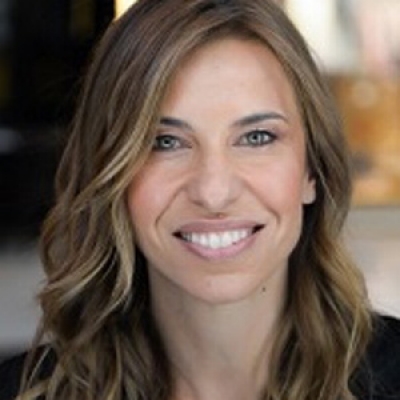 Elia Kentrota
Director of Public Relations
40 Apollonos Street
Vouliagmeni, Athens, 16671
Greece
---
Four Seasons Astir Palace Hotel Athens
PRESS KIT

Visit Four Seasons Astir Palace Hotel Athens Website