Back
Bar Margot at Four Seasons Hotel Atlanta Celebrates Fifth Anniversary
Hip Midtown bar creates curated playlist, offers $5$5$5 special and crafts smoked cocktail to commemorate milestone
September 22, 2020,
Bar Margot at Four Seasons Hotel Atlanta, named for Margot Tenenbaum, Gwyneth Paltrow's character in the Wes Anderson cult film, The Royal Tenenbaums, celebrates its fifth anniversary on September 25, 2020. One of Midtown's most revered and awarded destinations, Bar Margot has made a name for itself with its handcrafted cocktail list, delicious bites envisioned by Executive Chef Edgar Kano, groovy live music sets by DJ Mathis Hunter and delectable desserts envisioned by Pastry Chef Erica Lee. In honour of the bar's fifth anniversary, the team has come together to show appreciation for its loyal patrons and the city of Atlanta with several different ways to celebrate.
The traditional fifth anniversary gift is wood, which symbolises long-lasting strength, wisdom and forgiveness. In honour of this tradition, Bar Margot crafted the Smoking Rabbit, a cocktail made with Rabbit Hole rye whiskey, blueberry rooibos tea, lemon juice and orange curaçao liqueur, and finished with a smoke-infused flavour. The special cocktail, which commemorates the bar's fifth anniversary, is offered at Bar Margot through Friday, September 25.
A familiar face at Bar Margot, DJ Mathis Turner curated an anniversary playlist that is both an ode to the Royal Tenenbaums soundtrack as well as a funky mix of celebration anthems. The playlist will be featured throughout the evening of Friday, September 25 as well as available on Bar Margot's Instagram account for download @BarMargotATL.
With the ongoing popularity of the USD 5 Midtown Burger, Bar Margot will offer it through Friday, September 25 for lunch and dinner. In addition to the Midtown Burger, the bar's signature cocktail Lady Victoria, a "fresh and garden-esque" vodka-based drink, and Gin Margot, a variation on a gin and tonic that includes sherry, will be offered for USD 5 all week long.
To culminate the week-long celebration, the evening of Friday, September 25 guests are invited to enjoy all the aforementioned specials in-person. That evening DJ Mathis Hunter will play a live set featuring songs from the curated anniversary playlist, the $5$5$5 special will be offered to all dine-in guests and the celebratory Smoking Rabbit cocktail will be available at the bar. Reservations are highly-recommended by calling +1 404 881 5913 or reserving online via Open Table.
---
---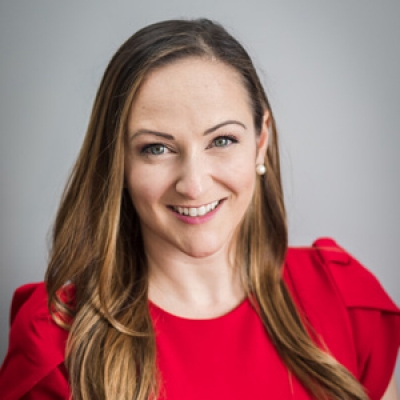 Ashley Svarney
Public Relations Manager
75 Fourteenth Street NE
Atlanta, Georgia 30309
USA
---
Four Seasons Hotel Atlanta
PRESS KIT

Visit Four Seasons Hotel Atlanta Website