Back
Four Seasons Hotel Atlanta Debuts "Missing Digit Mixology Class"
Engage in the art of mixology during monthly classes with Bar Margot's revered bartenders
September 13, 2021,
Discover the secrets of innovative mixology at Four Seasons Hotel Atlanta during a monthly cocktail class led by Thandi Walton, lead bartender celebrated as one of Food & Wine Magazine's "20 Black Mixologists You Need On Your Radar," and Andrew Holzemer, bartender and Certified Master Gardener.
Thandi will lead the first cocktail-making master class on Sunday, September 19, 2021 from 2:00 to 4:00 pm on the Hotel's outdoor Fifth Floor Terrace. Attendees will enjoy a welcome cocktail and a selection of chef's bites to accompany the hands-on cocktail-making session of two drinks. Guests will also receive take-home recipes and a special offer to enjoy dinner at Bar Margot. Dates for October and November will be announced on Bar Margot's website and social media profiles, @BarMargotATL.
Thandi and Andrew will share their extensive cocktail knowledge during their respective classes as part of an interactive demonstration. Guests will learn how to prepare libations by following step-by-step instructions on how to pour, mix and muddle a variety of cocktail styles – ranging from Prohibition Era classics to modern craft creations. Each class will feature one primary spirit and an array of complimentary ingredients, including freshly harvested botanicals from the Hotel's private Terrace Garden, such as lavender, lemon-thyme and kumquat; house-made bitters and syrups; as well as decadent garnishes crafted by Executive Pastry Chef Erica Lee.
Inspired by the distinctive landscapes that paved their individual journeys, the recipes of both Thandi and Andrew intersect with fresh fruits and herbs as the foundational ingredients of every creation. Thandi, who grew-up in the agriculturally-dense countryside of Zimbabwe, favours vibrant flavours of guava, papaya, mulberry and rooibos teas, while Tennessee-born Andrew enjoys infusing garden-fresh blueberries, blackberries, strawberries and raspberries reminiscent of the farmlands from his childhood.
Tickets for each cocktail class are USD 70 per person and can be purchased by following this link. Each class is open to guests 21 years of age and older, and limited to 16 attendees to foster an environment of individualised attention and rich exploration into the storied history of cocktail culture.
---
---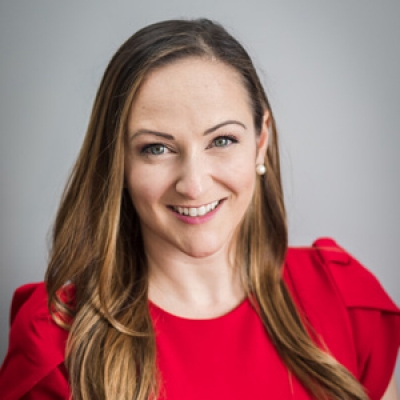 Ashley Svarney
Public Relations Manager
75 Fourteenth Street NE
Atlanta, Georgia 30309
USA
---
Four Seasons Hotel Atlanta
PRESS KIT

Visit Four Seasons Hotel Atlanta Website