Back
Four Seasons Hotel Austin Celebrates "Friendship" with 2019 Gingerbread Village
Lobby to feature gingerbread Sister Cities, encased in snow globes
September 12, 2019,
Inspired by the magic of snow globes, this winter Four Seasons Hotel Austin will fill its lobby with dozens of tiny gingerbread scenes representing one of the biggest concepts of them all: friendship.
Scheduled to debut on November 25, 2019, the Hotel's 2019 Gingerbread Village will feature an Austin cityscape – covered by a giant crystal-clear dome – surrounded by smaller domes that depict the skylines of five of Austin's sister cities.
"I've always been enamoured by the magic that lives within snow globes. I remember as a kid, tipping them left and right, turning them over and watching in wonder as the miniature snowflakes whirled all around," says Executive Pastry Chef Amanda Pallagi-Naim. "Each year we aim to choose a concept that will appeal to both children and adults, so I love how this year's theme wraps a beloved holiday symbol into a universal message of friendship."
The entire display will fill much of the downtown Austin Hotel's open-concept lobby. At the centre, the six-foot-diameter (1.8 metre) dome will feature such Austin institutions as the Capitol, Franklin Barbecue, Barton Springs Pool, Torchy's Tacos and Lady Bird Lake, among several others.
Smaller three-foot-diameter (one metre) domes will be interspersed throughout, highlighting noteworthy buildings or sights in the selected sister cities, including the Chateau d'Angers in Angers, France; Usa Shrine in Oita, Japan; and the Christmas Market in Koblenz, Germany. Rounding out the display are scenes from Saltillo, Mexico and Adelaide, Australia.
"It was truly difficult to narrow our choices down from Austin's 14 sister cities, as each one has distinct charms and beautiful architecture. Ultimately it came down to how my team connected with the destination personally and our passion for recreating the buildings in gingerbread," says Pallagi-Naim.
Though in miniature, Pallagi-Naim estimates the Austin skyline and surrounding structures will take upwards of 100 hours to construct, with each of the sister city domes clocking in at more than 40 hours due to the intricacy required to replicate such unique angles and designs. "Gingerbread villages based on imaginary houses are easy," laughs Pallagi-Naim. "When you're trying to recreate well-known structures that are treasures in their respective cities – using completely edible ingredients, no less – there's a lot more pressure."
Luckily her pastry team's hard work isn't without reward as all of the domes will be sold to sponsors, with proceeds donated to People's Community Clinic, the go-to health clinic for some of the city's most vulnerable citizens. Since 2005, more than USD 80,000 has been raised for local non-profits through the annual sale of gingerbread houses to individuals and businesses.
Originated in 1956 as a way to strengthen relationships between people from different countries following World War II, the Sister Cities Program began in Austin in 1968 with Saltillo, Mexico. Activities between sister cities usually involve educational exchange programs; economic or trade programs; sharing development ideas; or arts and culture. Learn more about the program and Austin's designated sister cities here.
On display 24 hours a day from November 25, 2019 through Christmas Day, the Gingerbread Village is a free holiday activity open to both locals and guests. For more information or to inquire about sponsoring a dome, send Four Seasons an email.
---
---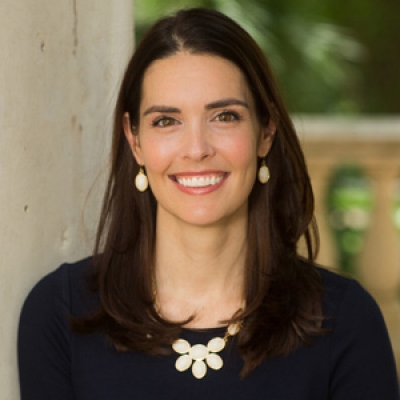 Kerri Sholly
Senior Director of Public Relations - Americas
98 San Jacinto Boulevard
Austin, Texas 78701-4039
U.S.A.
---
Four Seasons Hotel Austin
PRESS KIT

Visit Four Seasons Hotel Austin Website