Back
New Crystal-Infused Spa Treatments at Four Seasons Hotel Austin
January 27, 2020,
Diamonds may be a girl's best friend, but crystals are quickly gaining ground – at least when it comes to spa treatments. To meet the demand, the team at Four Seasons Hotel Austin is excited to launch four new, interactive crystal treatments in February 2020.
"I've incorporated crystals into my personal routine for years, but recently more of our spa guests have expressed interest in these types of holistic services," says Spa Manager Stephanie Branch.
Guided by The Spa's talented staff, guests start their treatment with an energy reading that invites them to choose the crystal that resonates most with them in that moment. The selected crystal is then added to a specially formulated massage oil to infuse it with the mystical properties the gemstone represents.
"The idea is that the crystal's vibrational energy transfers to the massage oil and blends with your own internal chakras, amplifying the spiritual and healing benefits each stone is known for," says Branch. After the treatment, guests retire to The Spa's relaxation lounge where they enjoy a low-proof cocktail inspired by – and garnished with – a keepsake version of their crystal.
The crystals featured will rotate quarterly, with the following available starting February 1, 2020:
Rose Quartz: Often called the heart stone, rose quartz was used as a love token as early as 600 BC and continues to be important in attracting new love, romance and intimacy today. Paired with grapefruit essential oil, which has many of its own healing benefits, the crystal is said to open up the heart chakra to allow self-love, compassion and romance to flourish. A delicious Passion cocktail – made with rosemary-infused grapefruit vodka, St-Germain, lemon and grapefruit juice, garnished with a rosemary sprig and polished rose quartz crystal – finishes this perfect-for-Valentine's-Day experience.
Jade: Known for its vibrant green hues, jade is a symbol of good fortune, growth and vitality. Infused in detoxifying sage oil, the jade crystal is believed to bring prosperity to every aspect of life, from love and friendship to health and wealth. Guests choosing this stone will enjoy a Prosperity cocktail featuring Tito's vodka, blue curaçao, orange, agave, coconut milk and soda water, garnished with fresh sage and a polished jade crystal.
Amethyst: An amethyst crystal-infused in calming lavender essential oil provides a double dose of calming for those experiencing anxiety, stress or negativity. Its relaxing benefits will continue after the treatment with a soothing Serenity cocktail, made with Malfy lemon gin, a blueberry-lemon-thyme shrub, lemon, Angostura bitters, thyme and lavender springs and a polished amethyst crystal.
The Rose Quartz, Jade and Amethyst treatments are 80 minutes each and begin at USD 230, which includes one crystal cocktail.
Last but certainly not least, The Spa at Four Seasons celebrates the 13 full moons in 2020 with a new Full Moon Dip Experience. Offered on each of this year's full moons, the Full Moon Dip Experience includes a 50-minute massage using a rich, velvety Moon Dip body mousse; a New Beginnings cocktail featuring Tanqueray gin, Chareau aloe liquor, lime, simple syrup, club soda and a polished moonstone; and, finally, a dip in the hotel's heated pool beneath the silvery light of the full moon.
"Although this treatment could benefit anyone, it does have a particular draw for couples due to the full moon's effect on love and attraction," Branch says. "We tend to be more extroverted, intimate and romantic during this phase of the moon, so with a calm and positive mindset it can help you both manifest your desires."
The Full Moon Dip Experience is USD 100 per person and only available on full moon nights, including February 9, 2020 leading up to Valentine's Day. Advance reservations are highly recommended as space is limited.
---
---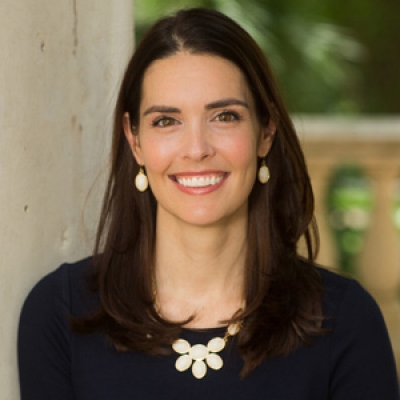 Kerri Sholly
Senior Director of Public Relations - Americas
98 San Jacinto Boulevard
Austin, Texas 78701-4039
U.S.A.
---
Four Seasons Hotel Austin
PRESS KIT

Visit Four Seasons Hotel Austin Website