Back
Travel the World with Masterclasses by Leading Chefs from Four Seasons Hotel Bahrain Bay
Budding chefs and food lovers are invited to traverse the globe in a series of Culinary Masterclasses hosted by an international team of talented chefs
May 15, 2020,
Four Seasons Hotel Bahrain Bay invites everyone to hop aboard and travel the world with its virtual Culinary Masterclasses. While people may be staying home during the travel restrictions, their urge to connect to the world is stronger than ever. That's why each week throughout the month of June 2020, one of the talented chefs at Four Seasons Hotel Bahrain Bay will be demonstrating how to cook a celebrated dish from a different country: Japan, Austria, Jordan and the United States. Viewers will get to experience different ingredients and cuisines to fuel their inner wanderlust, from the comfort of their own kitchen (or couch!).
Executive Chef Hyung Kim, Executive Pastry Chef Imad Boukli, Chef Lulwa Sowaileh, and Wolfgang Puck's Executive Chef Brian Becher are in their kitchens, sharing everything from how to pick the right ingredients to constructing unforgettable dishes.
Japan - Seafood Ramen by Chef Lulwa Sowaileh - June 4, 2020
Up-and-coming local Bahraini chef Lulwa spent 18 months perfecting her ramen noodles which, along with the dashi soup broth, are made from scratch. Don't miss the chance to learn her recipe for Japan's beloved and iconic noodle soup.
Jordan - Goat Cheese Kunafa with Pistachio by Executive Pastry Chef Imad Boukli - June 11, 2020
After a childhood spent growing up in his father's pastry shop, Imad followed in his hero's footsteps, creating sweet treats for the world to enjoy. In his masterclass, Imad demonstrates how to create the Middle East's most popular dessert using goat's cheese from Bahrain's very own Peninsula Farms.
United States - Mushroom Panzanella by Executive Chef Hyung Kim - June 18, 2020
A highlight from American celebrity chef Matthew Kenney's plant-based FOLIA menu, mushroom panzanella is proudly created using mostly local and sustainably sourced ingredients. "I hope to share the special stories around the food journey from the farm to the plate and highlight what truly makes our plant-based menus exceptional: superb local suppliers and produce," says Kim.
Austria - Kaiserschmarren by Wolfgang Puck's Executive Chef Brian Becher - June 25, 2020
The common spring dessert of Carinthia, hometown of Austrian celebrity chef Wolfgang Puck, kaiserschamerren ("emperor's mess") is a delectable dessert that takes its name from the Austrian emperor (kaiser) Franz Joseph I, who was very fond of the fluffy shredded pancake. Brian serves up Austria's historic dish with the ultimate Wolfgang Puck twist.
The Culinary Masterclasses launches June 4, 2020, and will be shown on IGTV and Facebook platforms.
---
---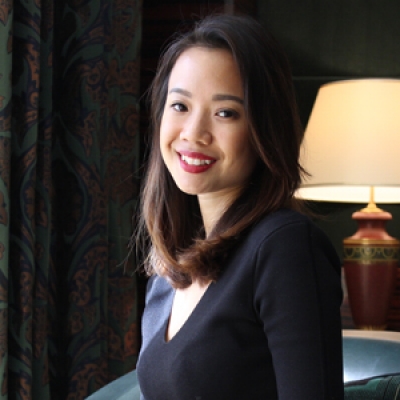 Clare Bromilow
Director of Public Relations and Communications
P.O.Box 1669, Bahrain Bay
Manama,
Bahrain
---
Four Seasons Hotel Bahrain Bay
PRESS KIT

Visit Four Seasons Hotel Bahrain Bay Website