Back
From Southeast Asia to America, Four-Hands Dinners at Wolfgang Puck Restaurants at Four Seasons Hotel Bahrain Bay
Executive Chef Brian Becher of re/Asian and CUT by Wolfgang Puck will welcome Guest Chef Angel Barreto of Anju from Washington, DC for two culinary feasts to remember on February 9 and 10
February 4, 2023,
When it comes to enchanting his guests with surprising new tastes and fun events, Executive Chef Brian Becher of the Wolfgang Puck restaurants at Four Seasons Hotel Bahrain Bay knows best. In February, Chef Brian and his team will welcome Guest Chef Angel Barreto of Anju restaurant from Washington, DC for two evenings to remember.
Chef Angel Barreto, One of America's Rising Stars
Being recognized several times by prestigious publications and foundations such as Food & Wine, James Beard Foundation, and Rammy Awards, Chef Angel Barreto is one of America's rising stars who harbours a consistent passion for Asian food and sustainable cooking. Working his way through DC's most highly regarded kitchens, he is known for his creativity and interest in travelling worldwide to garner knowledge about international cuisine. Brian and Angel, former colleagues when they worked at the Source by Wolfgang Puck, will share the same kitchen again for two events at Four Seasons. The chefs will delight the guests with their favourite iterations of iconic Korean street food and American vuisine on February 9 and 10, 2023.
South East Asian Food Goes Sky-High at re/Asian
Brian and Angel will take guests for a culinary feast on the lively streets of Seoul and Busan on Thursday, February 9, 2023. Chef Angel, a master in Korean Food, and Chef Brian will fire up the pans for the best of mouth-watering tastes from Korea such as the Hwe with Local Sobaity, and Kimchi Mandu, Chef Angel's Korean Fried Chicken, and a Beef Rib Ssam Board. This family-style menu will offer guests the feel of finding big flavours in hidden locations while in the comfort of the re/Asian dining room.
Texas, Oklahoma, New Orleans, and Beyond
On Friday, February 10, 2023, the two chefs will celebrate their heritage and culture through food by cooking dishes they feel best represents true American cuisine. Correlating food with happy memories, Brian and Angel will bring the best of Texas, the East Coast, and New Orleans to Bahrain. The dishes such as Uni Devilled Eggs, Oysters Rockefeller, Gumbo, and A5 Japanese Country-Fried Steak will delight the guests' taste buds at CUT by Wolfgang Puck. "The Uni Devilled Eggs remind Chef Angel and me of back-yard summer get-togethers with family growing up," says Becher. "Also, Angel and I feel that New Orleans has some of the richest food cultures in the US. The Oysters Rockefeller and Gumbo with house-made Andouille Sausage both represent New Orleans, but very different sides of the city." The closing of the night will be the Smith Island cake of Maryland, Angel's home state, as his favourite and most nostalgic childhood dessert.
Four Hands Dinner at re/Asian, Thursday, February 9, 2023, 7:00 to 11:00 pm, BHD 64 NET, exclusive of beverage
Four Hands Dinner at CUT by Wolfgang Puck, Friday, February 10, 2023, 7:00 to 11:00 pm, BHD 64 NET, exclusive of beverage
Reservations: (973) 1711 5044.
---
---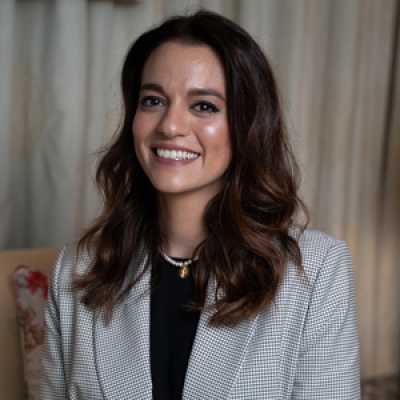 Tugce Goksel
Director of Public Relations and Communications
P.O.Box 1669, Bahrain Bay
Manama,
Bahrain
---
Four Seasons Hotel Bahrain Bay
PRESS KIT

Visit Four Seasons Hotel Bahrain Bay Website