Back
Novruz Celebration at Four Seasons Hotel Baku
Experience one of the most cherished holidays of Azerbaijani people in Baku
March 14, 2019,
A true feast of spring, the start of New Year, the Novruz holiday is one of the most captivating events Azerbaijan. The festivities start with four Tuesdays before March 21, which symbolises the beginning of the new year, including Water Tuesday, Fire Tuesday, Earth Tuesday and Last Tuesday.
They say that "the water is reborn" on the first Tuesday, which means that still waters come to motion; the "fire is reborn" on the second one and the Earth on the third. Finally, on the fourth Tuesday the wind opens tree buds and spring begins.
Apart from the above, Novruz is a holiday well known for its beautiful and fun traditions:
Cultural Rituals in Baku
Moments from the cultural hub of the city, Four Seasons Hotel Baku boasts the capital's most high-profile location, with the main celebrations of Novruz taking place in the Old City. Guests can explore the historical quarters and venture to the Maiden's Tower or Market Square to admire the local people dressed in traditional clothes, schoolchildren taking part in festive dancing and folk bands performing traditional Azerbaijani songs.
The Feast of Novruz
A significant part of Novruz festivities revolve around food – tables are set with Novruz Xoncasi, a display of traditional dishes and beautiful decorations such as hand-painted eggs, candles and green sprouting wheat, symbolising the arrival of spring. To further enhance their stay at Four Seasons Hotel Baku, guests will receive their very own Novruz Xoncasi in their room to symbolise the beginning of new life and prosperity.
Fire Jumping
Perhaps the most anticipated event of Novruz is fire jumping, a tradition dating back 2,500 years. According to ancient tradition, fire is symbol of purification and therefore when someone jumps over a fire, his or her troubles are taken away before the start of the New Year. On the eve of Novruz, guests can expect to see bonfires light up the entire city witnessing firsthand how this fascinating fire jumping ritual captivates the city of Baku.
During this exciting season of the year, Four Seasons Hotel Baku invites its guests to experience an unforgettable time celebrating with a new and exclusive package, where they will receive a complimentary third night with every two consecutive paid nights. Just steps away from the central Boulevard and The Old City, an abundance of cultural rituals take place in Baku, including the Feast of Novruz, the much anticipated fire jumping tradition and many more.
Book this package directly by clicking here.
---
---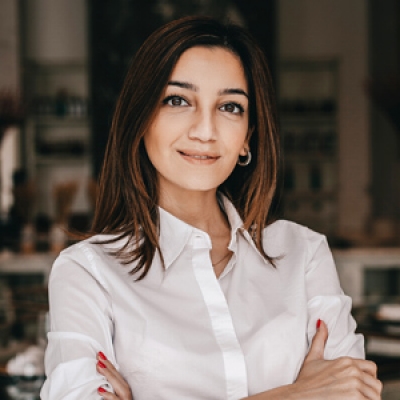 Leila Aliyeva
Public Relations Manager
1, Neftchilar Avenue
Baku, AZ1095
Azerbaijan
---
Four Seasons Hotel Baku, Azerbaijan
PRESS KIT

Visit Four Seasons Hotel Baku, Azerbaijan Website