Back
Four Seasons Hotel Baku: Celebrating 10 Years
September 3, 2022,
September 3, 2022 marks 10 years since Four Seasons Hotel Baku opened its doors to its first guests.
"Looking back to the past 10 years and what we have achieved here in Baku, I want to celebrate our people and local talents that made our Hotel exceptional throughout all these years. By cultivating the country's culture and traditions, it became a perfect marriage between well-known Four Seasons Hotels and Resorts service and Azerbaijan hospitality," says Bob Suri, General Manager.
On the occasion of its anniversary, the guests are invited to join a one-month celebratory journey of special experiences tailored by Hotel team.
Lalique Iconic Pieces Exhibition
Four Seasons hotels and resorts are known for their stunning floral arrangements around the globe, and the Baku property is not an exception. In the spirit of the anniversary celebration, the Hotel has partnered with famous glassmaker brand Lalique, founded by renowned glassmaker and jeweller René Lalique in 1888. It is best known for producing glass art, including their famous vases. Iconic pieces exhibited by Lalique and Hotel florist Anastasia will introduce different seasons of the year by showcasing her flower masterpieces.
Celebratory Afternoon Tea
Another exciting collaboration is presented by Moser brand and its handcrafted limited-edition collection for Azerbaijan. A Celebratory Afternoon Tea with its variety of local tea and culinary delights offerings, recognizes the connection of the Hotel to traditional music - mugam - and Mugam center, the home to famous mugam performers and a rich collection of musical instruments that is steps away from the Hotel.
Gourmet Pizzas Pop Up
Chef Renato Rizzi launches a two-week Gourmet Pizza Pop Up September 15-30, 2022. Right from Zafferano's signature oven, guests can savour three new varieties of pizza: Bascaiola with sliced truffles, Mar Kaspio with smoked salmon and, should the choice fall on vegetarian pizza day, Calzone all'Ortolana.
Throwback Business Lunch
The Zafferano team is bringing back the popularity of the restaurant's business lunch for a unique opportunity to dine during weekdays. It is a great opportunity to pass through the beautiful lobby exhibition by Lalique, then build one's own lunch from Zafferano's a la carte menu.
Anniversary Dessert by Pastry Chef Suraj Karmakar
Pastry Chef Suraj Karmakar continues his journey though dessert pop up experiences, and in the month of September 2022, he invites guests to indulge with a specially-created Anniversary Dessert Pop Up. This unique dessert is crafted with organic blueberries produced in one of the regions in Azerbaijan. The lavender used is from Hotel's own Eyvan Terrace Garden, while bitter chocolate added to the recipe is limited edition 65% Valrhona chocolate couverture harvested only during this season of the year.
Wine is a Taste, But It's Also a Memory
As part of a continuous partnership, Four Seasons Hotel Baku and Meysari Winery present limited-edition bottles of their premium dry red wine Makhmari. Created with carignan and grenache grapes, the sophisticated blend exudes hints of green walnut and redcurrant foremost on the palate. The taste of Azerbaijan wine is one to remember long after guests have gone home.
Macallan Experience at Bentley's Bar
Stepping into the autumn season, Bentley's Bar is reopening with a special collaboration with whisky brand Macallan. It brings a richer experience to gatherings with old or new friends, over whisky and cigars in the intimate club-style lounge.
The Magic of Paillettes d'Ambre Candle
Jaleh Spa introduces new treatment - Paillettes d'Ambre massage candle by marocMaroc. A luxury brand that perfectly combines well-being, pleasure, and efficiency, marocMaroc tells in a poetic atmosphere the gestures of traditional Moroccan beauty. During month of September 2022, guests have an opportunity to book sensory massage and enjoy a complimentary 30-minute extension of the treatment.
Customized Illustration
As part of Hotel's journey to cultivate art and Azerbaijan talents, Four Seasons Hotel Baku has worked with a local illustrator who takes guests to the Hotel's beautiful and hidden corners through her illustrations. Guests are invited to follow Four Seasons Hotel Baku's Instagram account to see more and save the art as wallpaper for a phone's screensaver.
Local Boutique Shopping Experience
The Hotel's Concierge team has carefully selected the hidden gems in the city while tailoring a boutique shopping tour. The tour covers the mix of history and modernity Baku is known for, as well as introducing young local designers, helping guests to bring home fashionable memories from Azerbaijan
Stay Longer in Baku
September is perfect month to take advantage of the ideal weather and extend summer with Four Seasons Hotel Baku, a waterfront emblem on the coast of the opal-blue waters of the Caspian Sea. The Hotel is offering 15 percent off the room rate on minimum 3 nights stay. Book 3 nights stay and enjoy 15 percent off the room rate.
Above offerings are valid during month of September 2022.
For reservations, contact +99412 4042424 or bku.reservations@fourseasons.com.
---
---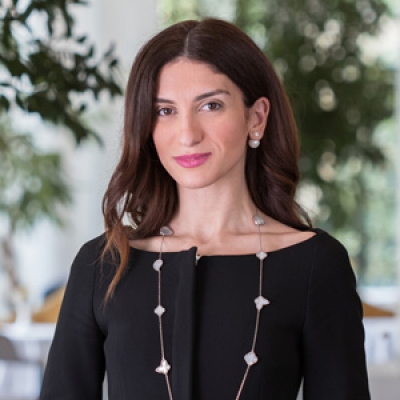 Laman Aghazada
Director of Marketing
1, Neftchilar Avenue
Baku, AZ1095
Azerbaijan
---
Four Seasons Hotel Baku, Azerbaijan
PRESS KIT

Visit Four Seasons Hotel Baku, Azerbaijan Website