Back
Weave It Traditionally with Four Seasons Hotel Baku
Explore Azerbaijan craftsmanship and discover the secrets of carpet weaving on a private tour through the hidden streets of the Old City

May 15, 2023,
Adjoining to ancient walls and known as the "living room" of Icheri Sheher (Old City), Four Seasons Hotel Baku, in partnership with Azerkhalcha, invites guests for private tour to discover not only hidden gems of the historical part of the city, but join a truly unique experience in the art of traditional Azerbaijan carpet weaving. Under the guidance of skilled artisans right in the heart of Old City, they will have an opportunity to create their own beautiful creation of a hand woven carpet. This immersive experience offers a rare opportunity to learn about the history and techniques of this ancient art form, while contributing to the creation of a one-of-a-kind piece that will serve as a lasting memory.
Azerkhaclha, the leading carpet making company, has a history of more than 100 years and throughout has been preserving the authenticity of this traditional craft along with cultivating young talents and modern arts through various collections.
"Carpet weaving is one of the most significant and ancient types of Azerbaijani folk arts and crafts, the traditions and secrets of which were carefully kept and passed down from generation to generation. The Azerbaijani carpet, with its stylized pattern language, colour and artistic perfection, historically pleasing and surprising, is included in the UNESCO Intangible Cultural Heritage List. Magnificent carpets created by the hands of Azerbaijani craftswomen adorn the world's best museums. This summer, we are honoured to open the doors of our workshop to Four Seasons Hotel Baku guests and introduce the art of carpet making," says Emin Mammadov, Chairman of Azerkhalcha.
By booking the Discover Baku - Fourth Night Free offer, guests will have an ideal city break through the walking tour and exploring the culture and traditions of Baku.
The offer is valid until August 31, 2023 and subject to availability.
---
---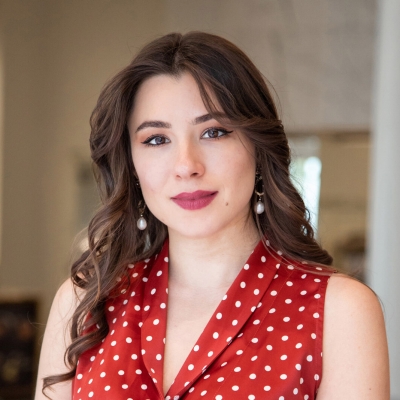 Marta Elizarova
Public Relations Manager
1, Neftchilar Avenue
Baku, AZ1095
Azerbaijan
---
Four Seasons Hotel Baku, Azerbaijan
PRESS KIT

Visit Four Seasons Hotel Baku, Azerbaijan Website