Back
Celebrate World Sleep Week with a New Sleep Ritual Body Experience at The Spa at Four Seasons Hotel Baltimore
Prioritize sleeping smart with a special offer available through March 18, 2023
March 14, 2023,
So often rest and quality sleep are not made a priority. For Sleep Awareness Week, The Spa at Four Seasons Hotel Baltimore has introduced a new experience specifically designed to help guests and residents incorporate relaxation into their routine, aiding in achieving a blissful night's slumber. The new Lavender Dreams full-body treatment helps induce a complete state of relaxation and sleep readiness. The service includes a take-home care kit to assist with achieving an ideal sleep at home and feeling like one's best self.
"With today's chaotic lifestyle and constant screen time, sleep is often put on the backburner," says Shae Jackson, Senior Spa Director at Four Seasons Hotel Baltimore. "Sleep Awareness Week is a good reminder of the importance of creating an environment for uniquely transformative sleep."
The Lavender Dreams full-body treatment was developed in partnership with Lavande, a company of artisan-farmers in California's Santa Ynex Valley. This dreamy experience incorporates a two-step invigorating scrub, a warm wrap with pressure point scalp massage, and a full-body massage with lavender infused poultice and marine crystals designed to eliminate stress and tension while creating the perfect state of sleep readiness. The 80-minute body treatment, USD 400, is guided by a curated list of dreamy relaxing music and sleep-inducing scents.
The Spa at Four Seasons Hotel Baltimore is a true waterfront haven, featuring 11 treatment rooms including three couples' suites, indoor relaxation lounges, and women's and men's locker rooms complete with steam room, sauna, heated rock chairs, and experience shower. Open Monday to Thursday from 10:00 am to 6:00 pm and Friday to Sunday from 9:00 am to 7:00 pm. Reservations can be made online, or by calling Spa Reservations at 410 223 1440.
---
---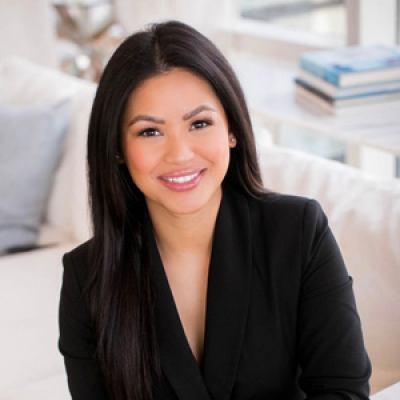 Christina Criss
Director of Public Relations
200 International Drive
Baltimore, Maryland 21202
USA
---
Four Seasons Hotel Baltimore
PRESS KIT

Visit Four Seasons Hotel Baltimore Website