Back
Dive Deeper into Extraordinary Aquatic Adventures with Four Seasons Hotel Baltimore
In partnership with the National Aquarium, the Hotel's newest offering gives a range of experiences and private tours to connect with the local destination
March 27, 2023,
Designed specifically with children and teens in mind, Four Seasons Hotel Baltimore and the National Aquarium introduce a dedicated Family Suite Escape Package that welcomes families to explore an urban waterfront destination with kid-powered activities and more.
Well-known for being ranked one of the top aquariums in the US by U.S. News & World Report, the National Aquarium features thousands of animals in their natural habitats. Journey from the depths of the ocean to the canopy of the rain forest and beyond. In a single day, guests can encounter darting fish in an Indo-Pacific reef; explore the colour sights and sounds of a tropical rain forest; and come nose to nose with several species of sharks. Plus, discover Australia with individual native animals representing more than 70 species, including freshwater crocodiles, turtles, fishes, snakes, lizards, and free-flying birds.
"Families in particular are looking for something new that sparks the imagination and opportunities to truly experience local culture, all while connecting and making new memories together," says Bahram Sepahi, Regional Vice President and General Manager, Four Seasons Hotel Baltimore. "In an effort to support our brand's global Environmental, Social and Governance (ESG) program, we are excited to partner with a local organization who is also making a positive, enduring impact on our communities."
Family Suite Escape Overnight Experience
The Suite Escape experience includes a two-night stay in luxurious suite accommodations and four general admission tickets to the National Aquarium. With optional behind-the-scenes tours and private experiences to meet their expert team members and come face to face with amazing animals. The experience continues in-room with a marine-themed stuffed animal upon arrival, in-room fishbowl amenity, and a dolphin themed bubble bath at turndown.
Early Access Tour
Get a peek at life in the Aquarium before it opens. Guests will have the opportunity to feed breakfast to the fish in Atlantic Coral Reef; experience interactive touchpools; watch an archerfish feeding in Australia: Wild Extremes; and gain access to behind-the-scenes spaces.
Dolphin Training Session
Get up close to watch the dolphins interact with staff during their afternoon training session. See how they work with these intelligent marine mammals from behind the scenes on the back deck of Dolphin Discovery.
Animal Care and Rescue Center Tour
Explore the National Aquarium's state-of-the-art Animal Care and Rescue Center - located a short distance from the Aquarium's main campus - that allows guests to travel behind the scenes and discover the unique journeys of their animals. Discover how their dedicated team cares for sick and injured marine animals before returning them to their ocean home and peek into their exhibit fabrication shop. This tour allows guests to experience the National Aquarium in a new way by shedding light on the most important work they do: caring for the world's aquatic treasures and inspiring others to do the same.

The National Aquarium's Animal Rescue program is responsible for responding to stranded marine mammals and sea turtles along the nearly 3,190 miles (5,130 kilometres) of Maryland coast and works with stranding partners through the Greater Atlantic Region Stranding Network to help respond, rescue and release animals year-round.
About the National Aquarium
The National Aquarium is a nonprofit organization focused on changing the way humanity cares for our ocean planet. Through unparalleled exhibits, science-based education programs and hands-on field initiatives, we are creating a new community of hopeful conservationists, driven by our mission to inspire conservation of the world's aquatic treasures.
---
---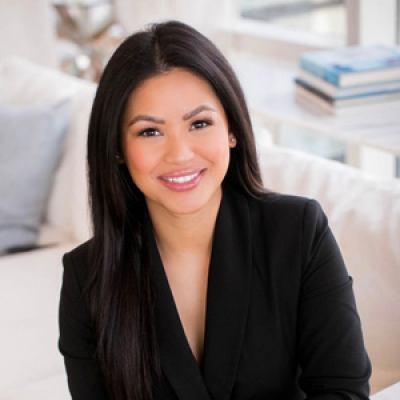 Christina Criss
Director of Public Relations
200 International Drive
Baltimore, Maryland 21202
USA
---
Four Seasons Hotel Baltimore
PRESS KIT

Visit Four Seasons Hotel Baltimore Website