Back
The Spa at Four Seasons Hotel Baltimore Delivers "Good Vibrations" with New Energy-Based Sound Healing Treatment
The award-winning Spa partners with wellness expert to curate personalized experiences for guests and locals alike
September 29, 2023,
The Spa at Four Seasons Hotel Baltimore is partnering with certified Acutonics practitioner and energy healer Nicole Broadus of the Dana Childs Intuitive Team, to incorporate these time-honoured techniques and practices with a new Energy Healing treatment. Acutonics is a non-invasive treatment that is like acupuncture, but instead of needles, precision-calibrated tuning forks are applied to specific acupuncture points, meridians, chakras, and pain points. Each sound treatment is gentle and non-invasive while providing the benefits of acupuncture and is customized for each guest based on their individual needs, goals, and personal intentions.
"We are always looking for the best wellness experiences at The Spa and by partnering with Nicole, we are continuing to enhance our personalized, five-star service that our guests have come to expect and appreciate," says Shae Jackson, Senior Spa Director.
Each Acutonics tuning fork is tuned to the frequency of the Earth, moon, sun, and planets. During each tuning fork session, other sound therapy tools may be incorporated as needed, including symphonic planetary gongs and hand chimes. As vibrations run through the body, the chakras rebalance allowing them to re-calibrate the body's energy fields. Using tuning forks applied directly to the body, sound vibrations of the universe travel the "waterways" of the body, dissolving pain, energy stagnation, and emotional blockages to bring the body back to balance and wellness. It is perfect for stimulating relaxation, stress relief, and addressing physical and emotional issues.
"I'm incredibly proud to partner with Four Seasons Hotel Baltimore," says Nicole Broadus. "I look forward to demonstrating the art of combining the healing power of sound and wellness to guests and locals alike in Baltimore."
Available beginning October 13, 2023 on select weekends throughout the end of the year, this unique healing session is offered as a 50-minute private session for USD 400. To experience the Energy Healing treatment, reserve online or by calling Spa Reservations at +1 410 223 1440.
---
---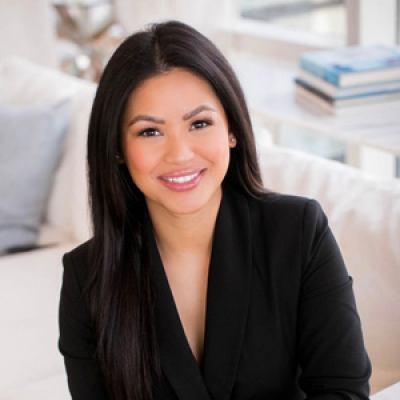 Christina Criss
Senior Director of Public Relations and Communications
200 International Drive
Baltimore, Maryland 21202
USA
---
Four Seasons Hotel Baltimore
PRESS KIT

Visit Four Seasons Hotel Baltimore Website