Back
Authentic, Seasonally Inspired Italian Cuisine in a Bright, Inviting Riverside Setting: Introducing Riva del Fiume Ristorante at Four Seasons Hotel Bangkok
Executive Chef Andrea Accordi takes diners on a flavourful journey from the north to the south of Italy at Riva del Fiume Ristorante
December 10, 2020,
As the breeze drifts over the Chao Phraya River and the sunshine falls just right on the cascading terraces, it is easy to be swept up in the carefree attitude and timeless Lake Como vibe of Riva del Fiume Ristorante. At the new riverside Italian restaurant at Four Seasons Hotel Bangkok at Chao Phraya River, there is a lively sophistication noticeable from the moment guests walk through the doors. Diners are enthralled by the vigour of the open kitchen and the energy radiating off each server, chef, host and team member.
"Riva del Fiume Ristorante is about bringing the best of Italy to Thailand in an approachable but authentic way," says Executive Chef Andrea Accordi. "Each dish tells a story. A story about the ingredients, a story about family and friends, a story about love. Each recipe shows the history and innovation happening in kitchens throughout Italy, and I have worked diligently to preserve the authenticity of the dish for diners here in Bangkok."
The menu takes you on a journey from the north to the south of Italy, with recipes that allow seasonal ingredients to shine. "We've spent countless hours sourcing the most flavourful ingredients from regional producers around Italy," says Accordi. "From an exclusive extra virgin olive oil with Tasca d'Almerita, to the best capers found on the small island of Pantelleria in Sicily, to fried dried cruschi peppers from the Basilicata region. It's all about letting our diners savour the best ingredients and products, skilfully prepared in authentic Italian recipes by an outstanding team of craftspeople, all at an approachable price point."
On the menu, a selection of crudo takes centre stage, displaying the skill of the team and the depth of fresh ingredients. Handcrafted pastas, freshly baked schiacciata and gourmet pizza round out the offering, bringing diners on a full sensory journey, while generous portions encourage sociable dining and sharing.
Not to be overlooked, wine curator Marino Braccu handpicks an approachable selection of indigenous Italian grape varietals and aperitivos. Homemade small-batched limoncello, distilled from Sicilian lemons by means of a decades-old family recipe from Restaurant Manager Michele Audino, is the perfect cap to the meal.
The restaurant itself is a dynamic space with an open kitchen highlighting the craftsmanship behind the food. Natural light fills the dining room and four cascading riverfront terraces invite guests to dine al fresco and soak up the incredible river views, infusing the experience with an Italian lakeside vibe.
Riva del Fiume Ristorante will open December 18, 2020 at the new Four Seasons Hotel Bangkok at Chao Phraya River. For reservations, click here.
---
---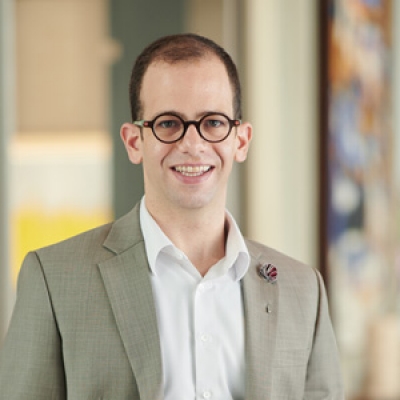 Dan Schacter
Director, Public Relations and Communications
300/1 Charoenkrung Road Yannawa, Sathorn
Bangkok, 10120
Thailand
---
Four Seasons Hotel Bangkok at Chao Phraya River
PRESS KIT

Visit Four Seasons Hotel Bangkok at Chao Phraya River Website